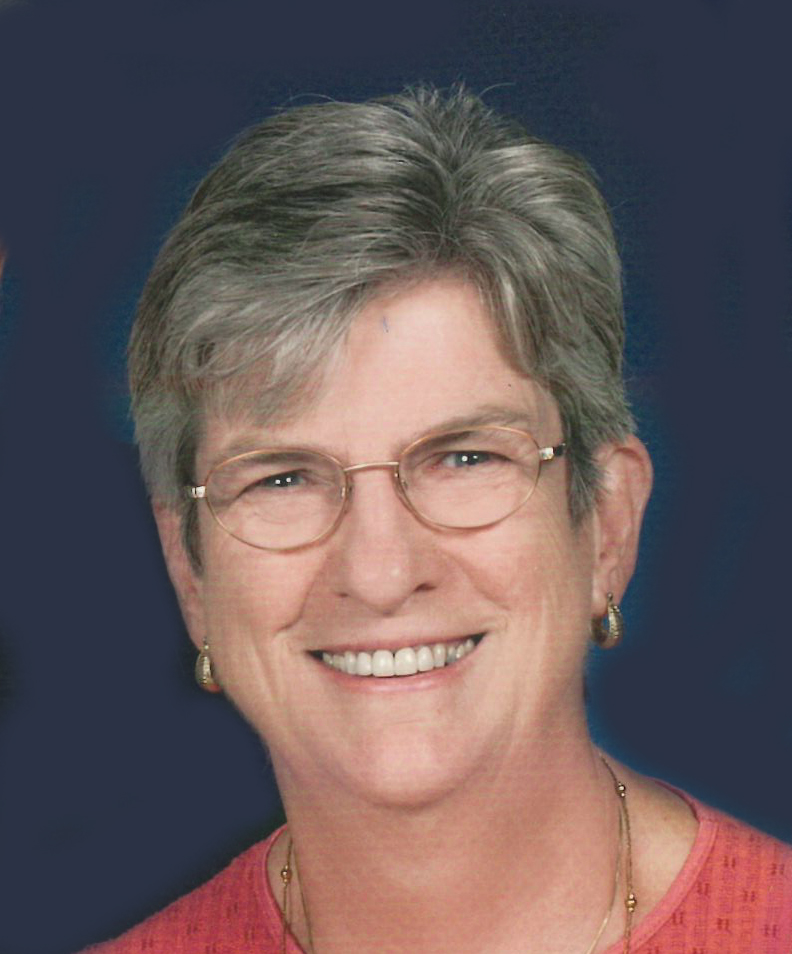 Kathleen A. "Kathy" Book
Visitation Dates and Times

Wednesday, September 20, 2023  4:00-8:00 p.m.

Thursday, September 21, 2023  9:00-10:30 a.m.

Visitation Location

Moss Funeral Home, Breese
Service Date

Thursday, September 21, 2023

Service Time

Service Location

St. Augustine Catholic Church, Breese
Full Obituary

Kathleen A. "Kathy" Book, née Schlarmann, aged 81, of Breese, passed away on Saturday, September 16, 2023, at St. Louis University Hospital, surrounded by her loving family.

Kathy was born on June 20, 1942, in Breese, the daughter of the late Carl and Dorothy Schlarmann, née Kuhl. On June 30, 1964, she married the love of her life, James F. "Jim" Book, at St. Augustine Catholic Church in Breese, and he survives.

In addition to her devoted husband, Jim, Kathy is survived by her loving children: Roger (Dana) Book of Bartelso, Dennis Book of Breese, Brian (Kristy) Book of Breese, Karen (Scott) Gebke of Aviston, and Jason (Jessica) Book of Shattuc. Kathy leaves behind a legacy of grandchildren who meant the world to her: Rachel, Sara, and Erin Book, Konor (friend Emma) and Olivia (friend Carson) Book, Emma (friend Bryce) and Austin Gebke, and Emery, Elias, and Ensley Book. She is also survived by her brother, Herb Schlarmann of Trenton, and sisters-in-law and brothers-in-law: Shirley Schlarman of Breese, Nancy Schlarmann of Breese, Pat (Leo) Litteken of Albers, Jean (friend Mel) Book of St. Louis, MO, Mary (Ken) Kapp of Highland, Judy Friederich of Belleville, Dorothy Porter of Fairview Heights, Margie (friend Gary) Becker of Marine, Kathy (Gerve) Ottensmeier of Highland, Bill (Donna) Book of Trenton, Ruth (Skip) Simpson of Silex, MO, Rick (Linda) Book of Breese, Vic (Phyllis) Book of Albers, and Donna Rae (friend Pedro) Netemeyer of St. Charles, MO, as well as numerous nieces and nephews.

Kathy was preceded in death by her granddaughter, Alice Gebke, and her siblings, Bernie Schlarmann, Charles "Chuck" Schlarman, Linda Essington, and Joseph "Joe" Schlarmann. She was also preceded in death by her sister-in-law, Jenny Schlarmann, and brother-in-law, Don Becker.

Kathy was a woman of unwavering faith. She was a cherished member of St. Augustine Catholic Church and Altar Sodality in Breese. Alongside her beloved husband Jim, she dedicated herself to volunteering as a Reservation Couple in Marriage Encounter for many years at the King's House in Belleville.

Kathy's life was defined by her love for her family. She took immense pride in raising her children and supporting her husband as a farmer's wife. Kathy was a dedicated educator, teaching for many years at various schools in the area. Later in life, she became a familiar and friendly face at Wal-Mart. Her passions included assembling puzzles, eagerly anticipating lunch gatherings with her girlfriends, nurturing her flower garden and spending time outdoors, reading books, and exploring new destinations through travel. Above all else, Kathy treasured moments spent with her family, especially her beloved grandchildren.

Funeral Mass of Christian Burial will be Thursday, September 21, 2023 at 11:00 a.m. at St. Augustine Catholic Church in Breese with Fr. Chuck Tuttle presiding.  Private interment will take place at a later date at St. Dominic/St. Augustine Cemetery, Breese.

Visitation will be Wednesday, September 20, 2023 from 4:00-8:00 p.m. and again on Thursday, September 21, 2023 from 9:00-10:30 a.m. at Moss Funeral Home in Breese.

In lieu of flowers, plants, and other gifts, memorials may be made to St. Augustine Parish and will be received at the visitation or by mail, Moss Funeral Home, 535 N. 5th St. Breese, IL 62230, who is serving the family.