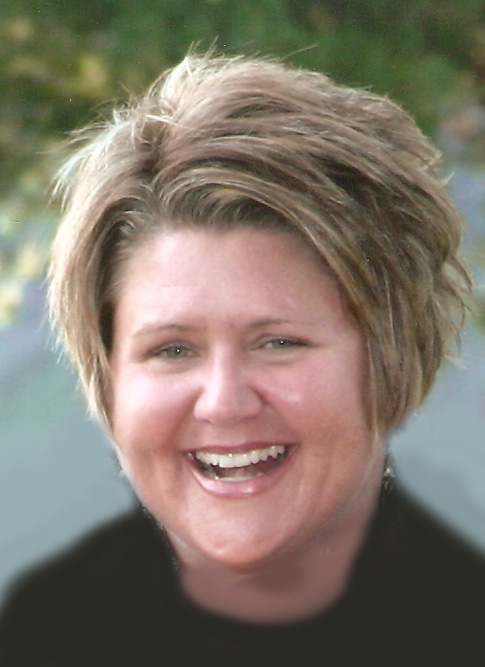 Kelly R. Arentsen
Visitation Dates and Times

Friday, May 23, 2014 4:00-8:00 pm
Saturday, May 24, 2014 8:00-9:00 am

Visitation Location

Moss Funeral Home, Breese
Service Date

Saturday, May 24, 2014

Service Time

10:00 am

Service Location

St. Damian Catholic Church, Damiansville
Full Obituary

Kelly R. Arentsen, nee Trame, age 44 of Damiansville, died Wednesday, May 21, 2014 at her parent's home in Trenton.

She was born June 28, 1969 in Belleville to Eugene "Slim" and Theresa "Tess" (Richter) Trame; they survive in Trenton.

Kelly married Gary Arentsen on October 26, 1996 at St. Damian Catholic Church in Damiansville; he survives in Damiansville.

In addition to her parents and husband, she is also survived by her children Abby and Cole Arentsen; a sister and brother, Cassie (Gary "Pook") Pollmann of Trenton and Curt (Stacey) Trame of Maybee, MI; her mother-in-law, Florence (nee Tonnies) Arentsen of Damiansville; brothers-in-law and sisters-in-law, Marvin (Sue) Arentsen of Punta Gorda, FL , Mary (Mike) Wagnitz of Chesterfield, MO, Jane (Mike) Strieker of Breese, Bob (Karen) Arentsen of Downers Grove, Karen (Matt) Ratermann of Aviston, Judy (Nick) Husmann of Breese, Jerry (Anita) Arentsen of Damiansville, Diane (Duane) Ripperda, Steve (Tina) Arentsen, John (Jennifer) Arentsen, Nancy (Brian) Mattson, and Donna (Al) Brauer, Ron (Leigh Ann) Arentsen all of Germantown, and Kevin (Sheri) Arentsen of Damiansville; and numerous nieces, nephews, and cousins.

She was preceded in death by her father-in-law, Vincent Arentsen.

Kelly graduated in 1986 from Wesclin High School and worked as an underwriter for Chubb Group of Insurances. She was a member of St. Damian Catholic Church and Altar Sodality and the Trenton VFW Post 7983 Auxiliary.

Funeral Mass of Christian Burial will be Saturday, May 24, 2014 at 10:00 am at St. Damian Catholic Church in Damiansville with Fr. Jack Joyce and Deacon Glenn Netemeyer officiating. Interment will follow in St. Damian Cemetery, Damiansville.

Visitation will be Friday, May 23, 2014 from 4:00-8:00 pm and again on Saturday, May 24, 2014 from 8:00-9:00 am at the Moss Funeral Home in Breese.

In lieu of flowers, memorials can be made to her children's education fund or to Clinton County Relay for Life and will be received at the funeral home.

The Trenton VFW will do a walk through at 7:30 Friday evening at the funeral home.