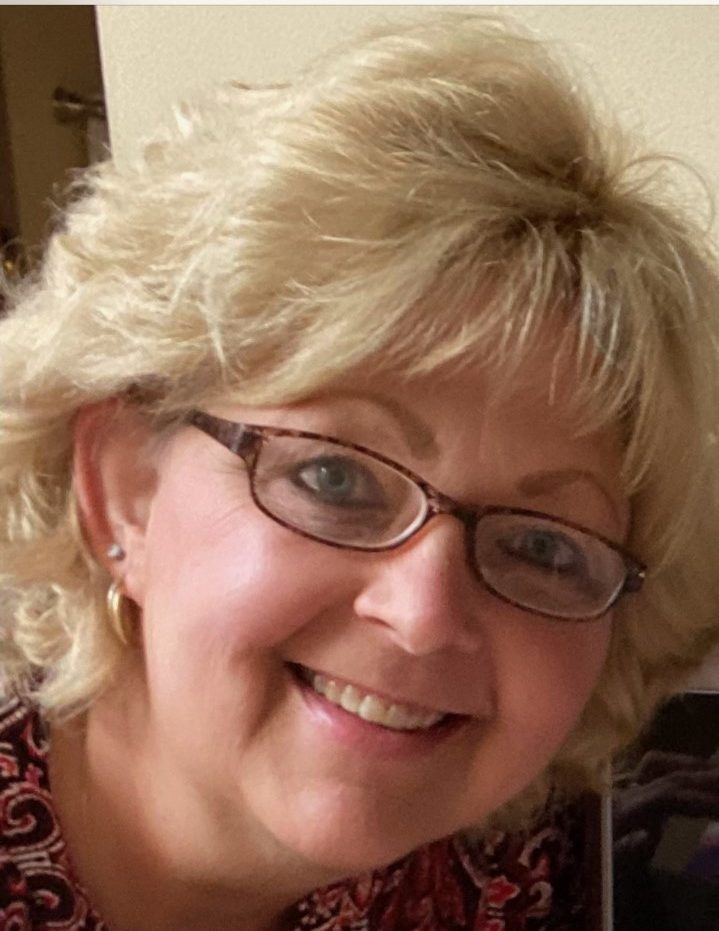 Kim S. Holtmann
Visitation Dates and Times

Thursday, January 5, 2023 from 5:00 – 8:00 p.m.

Friday, January 6, 2023 from 9:00 – 10:30 a.m.

Visitation Location

Moss Funeral Home ~ Germantown
Service Date

Service Time

Service Location

St. Boniface Catholic Church ~ Germantown
Full Obituary

Kim S. Holtmann, nee Arras, age 59, of Germantown, passed away Sunday, January 1, 2023 at home surrounded by her family.

She was born November 8, 1963 in East St. Louis, daughter of the late Dennis and Phyllis, nee Hornbostel, Arras.

In addition to her parents, she was preceded in death by her father-in-law and mother-in-law, Raymond and Adeline, nee Thuenemann, Holtmann.

Kim is survived by her husband, Glenn Holtmann, of Germantown, whom she married March 2, 1985 at St. Bernard Catholic Church in Albers; children, Scott (Fran) Holtmann of Germantown and Kelly (Jake) Perez of Germantown; five grandchildren, Landon, Jason, and Peyton Holtmann, Anna and Allison Perez; and sister, Cyndi (Tom) Wolf of Carlyle.

Kim was a member of St. Boniface Catholic Church in Germantown and worked as an Executive Assistant at KPMG in St. Louis.  She enjoyed reading, playing Candy Crush, cooking and baking.  Kim was a very selfless person, always generous to those less fortunate or in need of anything.  Her favorite time of year was Christmas, when she loved to bake Christmas cookies and give presents to her family and friends.  She never wanted anything in return.  Kim was a loving wife, mother, grandmother, and sister, and she absolutely adored her five grandchildren.

Funeral Mass of Christian Burial will be Friday, January 6, 2023 at 11:00 a.m. at St. Boniface Catholic Church in Germantown with Fr. James Buerster presiding.

Visitation will be Thursday, January 5, 2023 from 5:00 – 8:00 p.m. and again Friday, January 6, 2023 from 9:00 – 10:30 a.m. at Moss Funeral Home in Germantown.

In lieu of flowers, plants, and other gifts, memorials may be made to St. Boniface Church Building Fund or St. Boniface Cemetery and will be received at the visitation or by mail, Moss Funeral Home, PO Box 117, Germantown, IL 62245, who is serving the family.