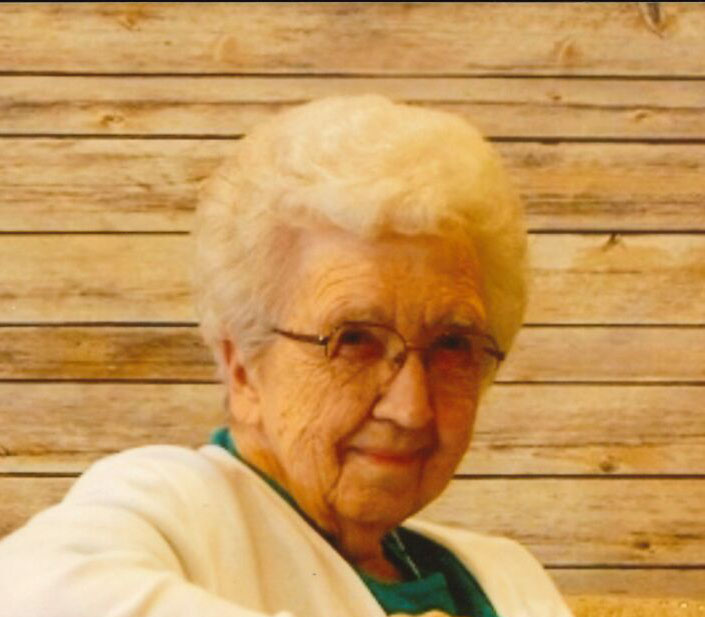 Leona A. Glaub
Visitation Dates and Times

Private services will be held at a later date.
Full Obituary

Leona A. Glaub, age 91, of Breese and formerly of Teutopolis, entered into rest Thursday, October 8, 2020, at Cedarhurst of Breese.

She was born July 20, 1929, in Effingham, the daughter of the late John and Leona, nee Brumleve, Quatman.

In 1950, Leona married Charles Glaub; he preceded her in death June 18, 1982.

She is survived by her children, David (Barb) Glaub of Breese and Carol (David) Kressig of Breese; grandchildren, Sarah (Keith) Harvie and Jake (Jenna Epplin) Kressig; great-grandchildren, Miles, Kaden and Savannah Harvie and Daxen Deville; sister Barb Worman of Teutopolis; sisters-in-law Betty Maciariello of Anchorage, AK, and Pat Zuelow of Breese; and many nieces, nephews, and cousins.

In addition to her parents and husband, she was preceded in death by her siblings Marcy Stockman and her husband Charlie, Rosie Hoisington and her husband Bernard, Bud Quatman and his wife Chris, and Bill Quatman and his wife Verena; father-in-law and mother-in-law, Harry and Elizabeth, nee Schlueter, Glaub; and brothers-in-law and sisters-in-law Roger Worman, Agnes and Herman Goewert, Florence and Dutch Lesher, Mary and Frank Theising, Wib and Francis Glaub, Vince and Regina Glaub, Richard Glaub, Tom Glaub, Paul and Amelia Glaub, Jim Glaub, and Lloyd Zuelow.

Leona was a member of St. Dominic Catholic Church.  She enjoyed playing bingo and cards, sewing quilt tops, baking bread, and ceramics.

Private services will be held at a later date.

In lieu of flowers and other gifts, memorials may be made to Cedarhurst of Breese Memory Care Activity Fund and will be received through Moss Funeral Home, who is serving the family (535 North Fifth Street, Breese, IL, 62230).