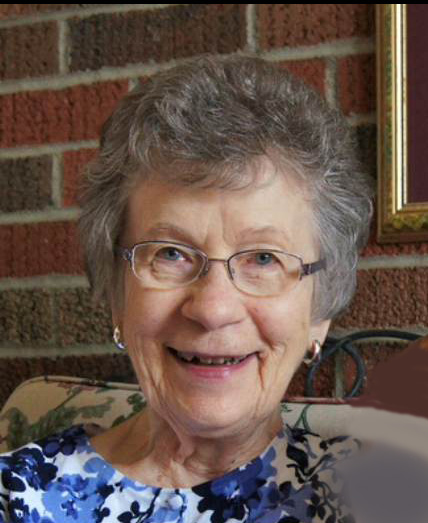 Leora "Trudy" Husmann
Visitation Dates and Times

Saturday, September 20, 2014 9:00-10:00 a.m.

Visitation Location

St. Dominic Catholic Church, Breese
Service Date

Saturday, September 20, 2014

Service Time

10:00 a.m.

Service Location

St. Dominic Catholic Church, Breese
Full Obituary

Leora G. "Trudy" Husmann, nee Werner, 92, of Breese, died Wednesday, September 17, 2014 at her home.

Mrs. Husmann was born February 28, 1922 in Pinckneyville, IL to Gustave and Olga (Hoeft) Werner; they preceded her in death.

She married Bernard Husmann on February 22, 1944 at the St. Louis Cathedral; he preceded her in death on November 12, 2010.

In addition to her parents and husband, she was also preceded in death by sisters-in-law, Elsie Oakley, Evelyn Werner, Marj Werner, Marcella Poelker, and Loretta Dreher; and brothers-in-law, Oscar Oakley, Ambrose Singley, Floyd Clark, and Alfred Husmann.

Surviving is a daughter, Patricia Schurwanz of Breese; 4 grandsons, Sylvan (Devrah Otten) Schurwanz, Hilary "Alex" Schurwanz, Benedict (Rebecca) Schurwanz, and Matthew Schurwanz; 4 great-grandchildren Rowan and Aran Schurwanz, Peter and Hannah Schurwanz; brothers, Gus Werner and Leslie Werner; a sister, Lucille Clark; sisters-in-law, Jeanne Werner, Rose Husmann, and Fay Husmann; and brothers-in-law, Raymond Husmann, Frank Dreher, and Bernard Poelker.

Trudy worked for the U.S. Navy Dept. at the Naval Training Station in Waukegan, IL and later transferred to the U.S. Naval Training Station at Lambert Field in St. Louis, MO where weather conditions were more comfortable. There she met her husband, Bernard.

After Bernard was honorably discharged from the U.S. Navy, they moved back to his home town of Breese. After several years of being a "stay at home mom", Trudy returned to work and was employed at the State Bank of Breese where she worked for 30 years before retirement. They then traveled over much of the United States in a motor home. Eventually, they spent the winter months in the Rio Grande Valley in Texas. Her favorite sport was golf.

She was a member of St. Dominic Catholic Church in Breese and the St. Joseph Hospital Auxiliary; she also was the past treasurer of the Mater Dei High School Mothers and Friend Club.

Funeral Mass of Christian Burial will be Saturday, September 20, 2014 at 10:00 a.m. at St. Dominic Catholic Church in Breese with Fr. Patrick Peter officiating. Interment will follow in St. Dominic-St. Augustine Cemetery, Breese.

Visitation will be Saturday, September 20, 2014 from 9:00-10:00 a.m. at St. Dominic Catholic Church in Breese.

In lieu of flowers, memorials can be made to Mater Dei High School or to St. Dominic Catholic Church and will be received at the church or through Moss Funeral Home in Breese who is in charge of the arrangements.