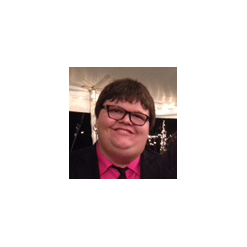 Logan Orschell
Visitation Dates and Times

Thursday, February 18, 4:00 to 8:00 p.m.
Friday, February 19, 8:30 to 10:00 a.m.

Visitation Location

Moss Funeral Home, Trenton
Service Date

Friday, February 19, 2016

Service Time

10:00 a.m.

Service Location

Moss Funeral Home, Trenton
Full Obituary

Logan R. Orschell, 21, of Trenton, was born in St. Petersburg, Russia on April 22, 1994.  After seeing Logan for the first time, Jim and Ruth (Kussatz) Orschell instantly fell in love with Logan. They made their journey to Russia and Logan returned home with his new parents. He was adopted on June 5, 1995. He entered into eternal rest on Tuesday, February 16, 2016.

In addition to his parents, he is survived by his sister Emily. Logan and his sister had a bond that surpassed any biological tie. He was blessed with the unconditional love and commitment of his family.

He is also survived by his uncle Tom Orschell; aunt & uncle, Rita and Carl Niemeyer; cousins, Drew Niemeyer, Laura and Luke Thompson, Alison, Josh & Ryder Pate, Brian Niemeyer and Patrick Niemeyer.

Preceded in death by his maternal grandparents, Richard "Dick" and Bernadine (Hellmann) Kussatz; paternal grandparents, Clarence "Civ" and Helen (Vahlkamp) Orschell; and Grandma Jan Orschell.

In his youth, Logan enjoyed playing soccer, hockey, baseball and swimming with the Trenton Torpedoes. Logan was also involved with the Boy Scouts of America Pack 139 and had achieved the rank of Life Scout. He attended Trenton Elementary and graduated from All Saints Academy in Breese.

Logan continued his education at Mater Dei Catholic High School, where he discovered his true passion for the arts. He was active member of the concert, jazz and marching bands. Logan was a gifted musician and by unanimous vote, a piece composed by him was selected for performance at his senior year jazz concert. He also had leading roles in the plays Fiddler on the Roof, Beauty and the Beast, and Front Page while at Mater Dei..

Logan was an avid reader and also loved to cook. Most recently, he was involved with Places for People in St. Louis and was looking forward to serving as an English/Science mentor for GED students.

Funeral Service Friday February 19, 2016 at 10:00 a.m. at the Moss Funeral home in Trenton. Deacon Glenn Netemeyer officiating. Interment St. Mary Cemetery. Trenton.

Visitation will be Thursday February 18 from 4:00 to 8:00 PM and Friday February 19, from 8:30 to time of service at the Moss Funeral home in Trenton.

In Lieu of flowers the family request memorials to be made to Mater Dei High School Marching Knights, or Places for People in St. Louis, MO.