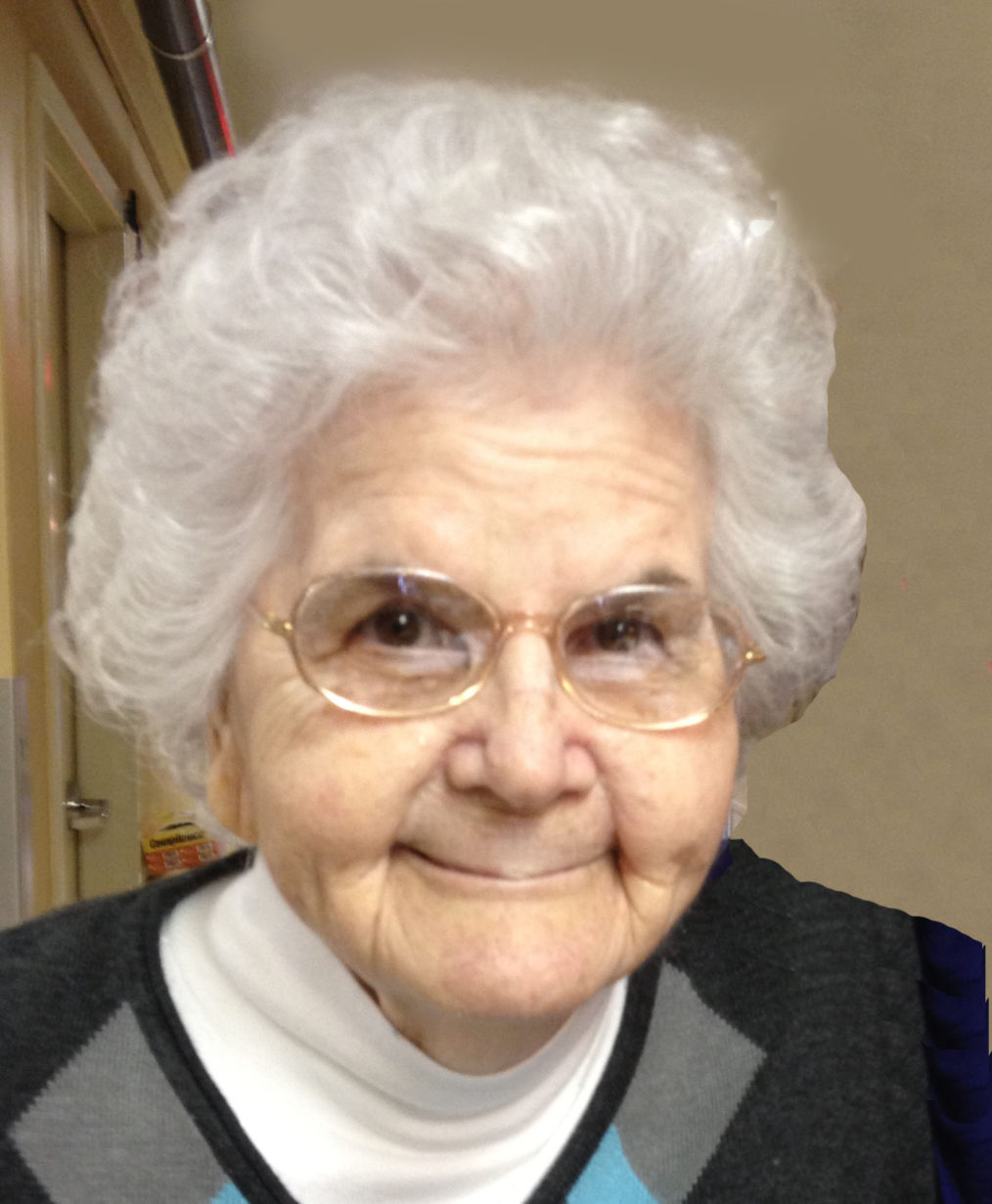 Loretta M. Koch
Visitation Dates and Times

Friday, June 16, 2017 9:00-10:45 a.m.

Visitation Location

St. Anthony's Catholic Church, Beckemeyer
Service Date

Friday, June 16, 2017

Service Time

11:00 a.m.

Service Location

St. Anthony's Catholic Church, Beckemeyer
Full Obituary

Loretta M. Koch, age 89, of Breese, born April 24, 1928 in St. Rose, a daughter of the late Anton and Helena, nee Koerkenmeier, Steinmann, died Wednesday, June 14, 2017 at Breese Nursing Home.

In addition to her parents, she was also preceded in death by her husband Wilbert Koch, whom she married June 19, 1948 at St. Rose Catholic Church and he died December 5, 2010; a daughter, Jane Koch; sons, Danny Koch and Jack Koch; sons-in-law, Kenny Schrage and Dan Renschen; a daughter-in-law, Nita Koch; siblings, Regina Tebbe and husband Joe, Frank Steinmann and wife Ann, Veronica Steinmann, Dorothy Korte and husband Ray, and Ed Steinmann and wife Regina; father-in-law and mother-in-law, Anton and Mary, nee Dearworth, Koch; brothers-in-law and sisters-in-law, Julius and Bea Koch, Paul Koch, Elizabeth and Ronald Meeker, Marie Koch, Gertrude and John Jackson, Dolores and Bob Munie, and Charles Koch.

Surviving are her children, A.F. "Sonny" Koch of Carlyle, James P. "Jim" Koch of Carlyle, Judy Schrage of Breese, Mike (Eva) Koch of Aviston, and Nancy Renschen of Breese; 12 grandchildren and 26 great-grandchildren; a brother, Leonard (Joyce) Steinmann of Breese; a brother-in-law and sisters-in-law, Vince (Betty) Koch of Benson, AZ, and Margie Koch of Eugene, OR; and numerous nieces and nephews.

Loretta retired as a Physical Therapy Assistant at the Breese Nursing Home and was a member of St. Dominic Catholic Church in Breese.

Funeral Mass of Christian Burial will be Friday, June 16, 2017 at 11:00 a.m. at St. Anthony's Catholic Church in Beckemeyer with Fr. Patrick Peter presiding. Interment will follow in St. Anthony's Cemetery, Beckemeyer.

Visitation will be Friday, June 16, 2017 from 9:00-10:45 a.m. at St. Anthony's Catholic Church in Beckemeyer.

Memorials may be made to the St. Joseph's Auxiliary Lights for Scholarship and will be received at the church or through Moss Funeral Home, 535 N. 5th, Breese, IL 62230 who is serving the family.