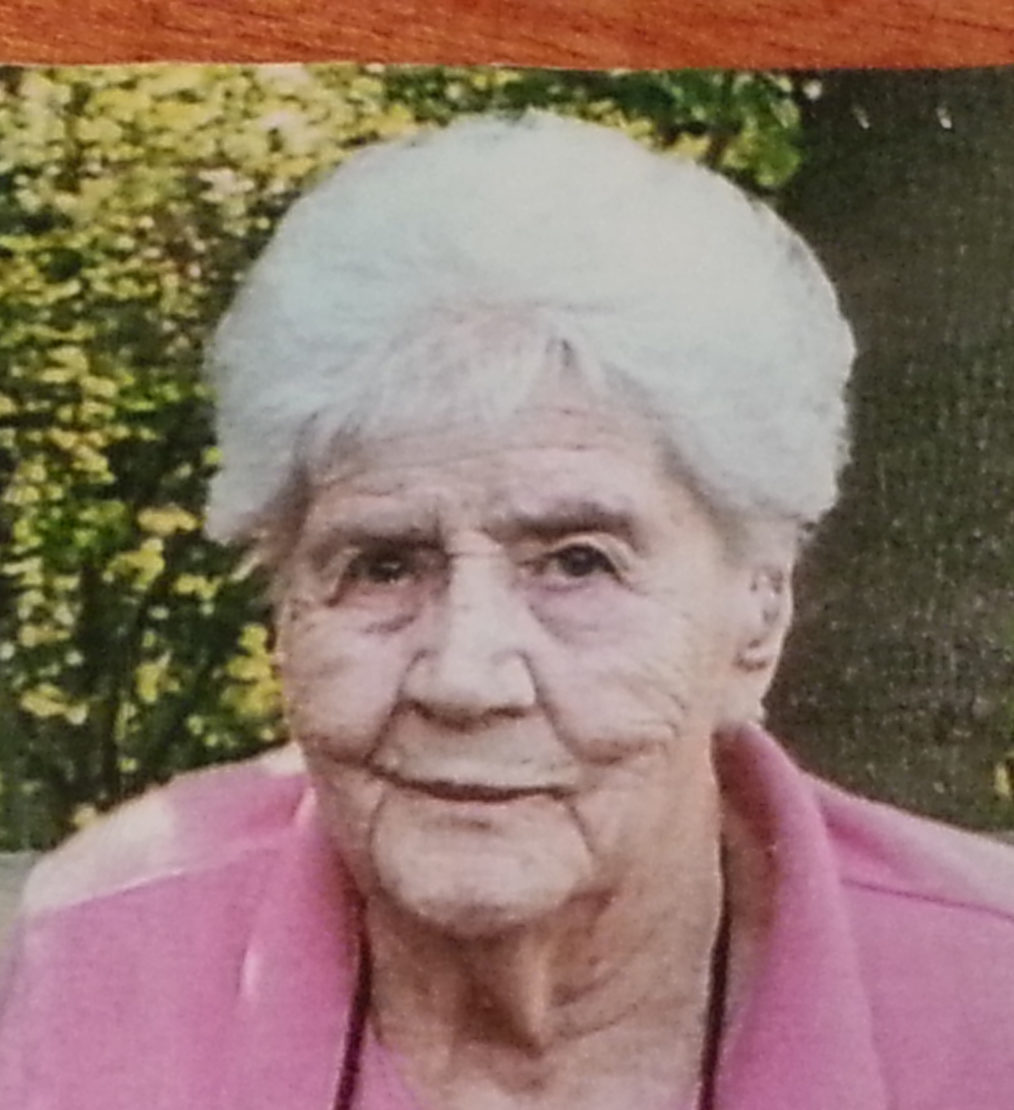 Lucille M. Abeln
Visitation Dates and Times

Wednesday, November 13, 2013 4:00-8:00 pm
Thursday, November 14, 2013 9:00-9:45 am

Visitation Location

Moss Funeral Home, Breese
Service Date

Thursday, November 14, 2013

Service Time

10:00 am

Service Location

St. Augustine Catholic Church, Breese
Full Obituary

Lucille M. Abeln, nee Schulte,95, of Ingleside, IL and formerly of Breese, died Saturday, November 9, 2013 at her residence.

Mrs. Abeln was born May 23, 1918 in Carlyle, IL to Albert and Anna (nee Hollenkamp) Schulte; they preceded her in death.

She married Leo Abeln on November 4, 1935 at St. Augustine Catholic Church in Breese; he preceded her in death on December 25, 1988.

In addition to her parents and husband, she was also preceded in death by brothers, Walter Schulte and Albert "Bud" Schulte; and a son-in-law, John Simon.

Surviving are her children, Mary A. (Dennis) Frey of Ingeside, IL, Leonard A. Abeln of Wilmington, IL, Helen J. Simon of Palatine, IL, Phillip Abeln of Peshtigo, WI, and Maurice (Georgia) Abeln of Windsor, MO; 9 grandchildren, Shawn (Mary) Frey, Dan Abeln, Michael (Jennifer) Simon, Wendy Johnson, Brian Abeln, Chris Abeln, Marcia King, Joseph Abeln and Misty Abeln; 11 great grandchildren, Breanna Atlee, Tiffany Weinreis, Travis Frey, Emma Abeln, Matthew Johnson, Lincoln Abeln, Talee Abeln, Jasmin King, Taylor King, Makayra King, and Tatum Boenkle; 4 great-great grandchildren; Wyatt Atlee, Dylaeni Atlee, Annabelle Weinreis, and Ian Weinreis; and many beloved nieces and nephews.
Lucille was a homemaker and a former member of St. Augustine Catholic Church in Breese.
Funeral Mass of Christian Burial will be Thursday, November 14, 2013 at 10:00 am at St. Augustine Catholic Church in Breese with Fr. Chuck Tuttle and Deacon Bob Lippert officiating. Interment will follow in St. Mary's Cemetery, Carlyle, IL.
Visitation will be Wednesday, November 13, 2013 from 4:00-8:00 pm and again on Thursday, November 14, 2013 from 9:00-9:45 am at the Moss Funeral Home in Breese.
Memorials can be made to the American Cancer Society or to the American Heart Association and will be received at the funeral home.