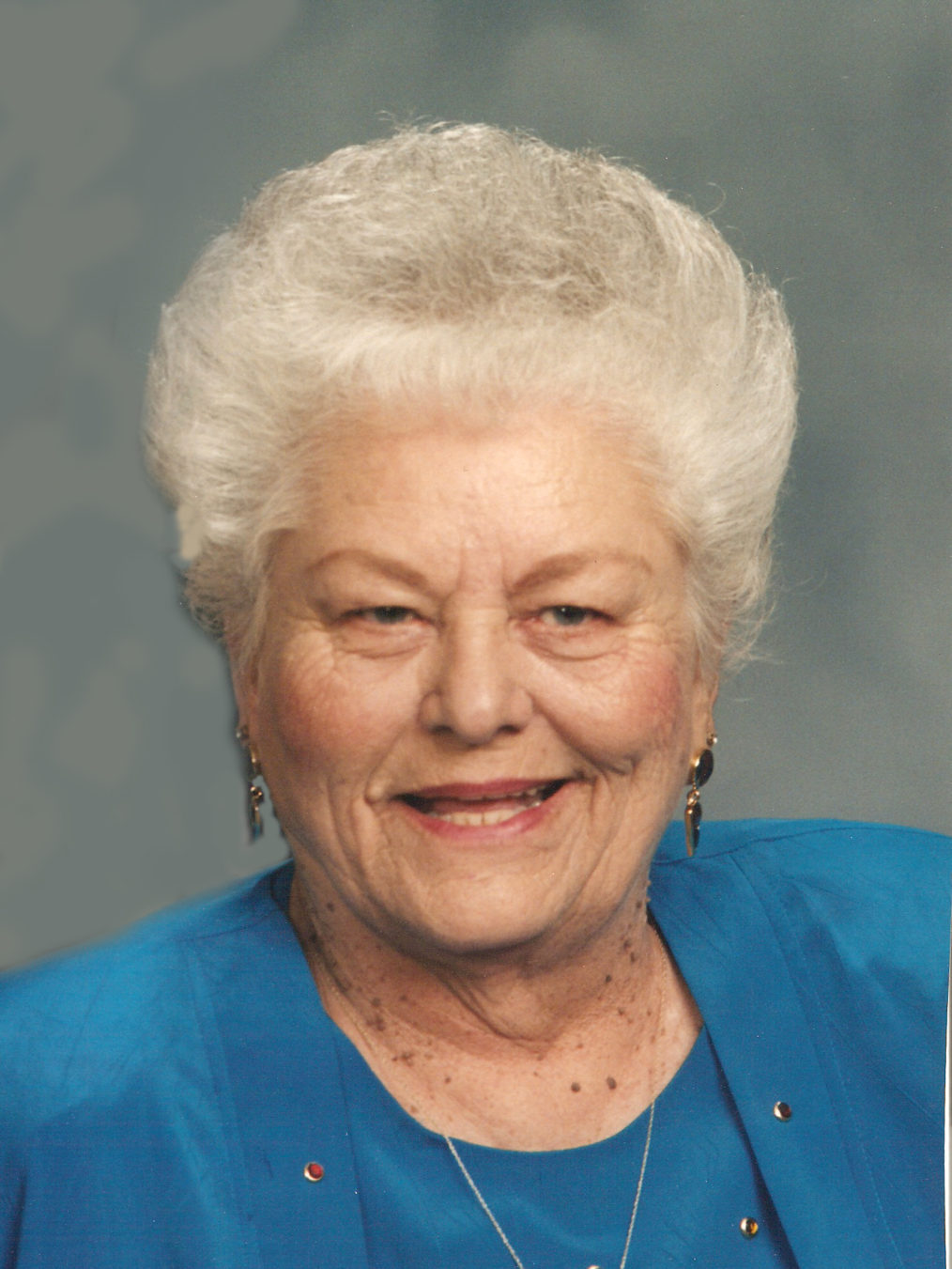 Lucille M. Lewis
Visitation Dates and Times

Thursday, April 12, 2012 5:00-8:00 PM
Friday, April 13, 2012 10:00-11:30 AM

Visitation Location

Moss Funeral Home, Trenton
Service Date

Friday, April 13, 2012

Service Time

12:00 PM

Service Location

St. Mary's Catholic Church, Trenton
Full Obituary

Lucille M. Lewis, nee Alberternst, 84, of Trenton, died Monday, April 9, 2012 at her home.

Mrs. Lewis was born July 21, 1927 in Trenton to Joseph and Elizabeth (Henrichs) Alberternst; they preceded her in death.

She married Cecil Lewis on December 7, 1946 in Pocahontas, AR; he preceded her in death on May 6, 2001.

In addition to her parents and husband, she was also preceded in death by brothers, Elmer Alberternst and Joseph Alberternst; sisters, Irene Crepps, Stella Korte, Eleanor Trost, Evelyn Shoup, and Mary Grimes-Tate; and brothers-in-law and sisters-in-law, Bill Crepps, Ray Korte, Joe Trost, Ed Shoup, Charles Grimes, John Tate, Luetta Alberternst, Frances and Keith Bossarte, and Ruppert and Maxine Lewis.

Surviving are her children, Charlotte (Gary) Reymond and Bette Jo (Butch) Bray all of Trenton, Gary (Christine) Lewis of Aviston, Joe (Connie) Lewis of Germantown, and Janet (John) McDaniel of Albers; 16 Grandchildren, Greg (Katie) Reymond, Jenny (Brent) McClure, Spring (fiancé Brent Haukapp) Gibson, Kurt (Lisa) Bray, Lisa Rowold, Amy Bray, Gary (Loni) Lewis, Katrina (Shane) Wieter, Travis (fiancée Maria Suarez) Lewis, Cassandra (Jason) Deering, Dana Lewis, Erin (Brian) Engelmann, Collin (friend Page Tebbe) Lewis, Cory (Rachel) McDaniel, Laura (Matthew) Jess, and Kari (Todd) Guennewig; 18 Great-Grandchildren, Trey Gibson, Gracie, and Caroline Reymond, Kelsey and Lauren Bray, Blake and Brooke Rowold, Lance, Alli, and Chase Lewis, Maddison Lewis, Mackenzie, Mackenna, Mackayla, Bryce, and Bianca Wieter, Ethan Lewis, Lydia and Chloe Engelmann, William and Nicholas Jess, Lauren and Carly Haukapp and she was anxiously awaiting the arrival of Baby Deering; and numerous nieces and nephews.

Lucille worked at Bassler Electric and was a member of St. Mary's Catholic Church, and was a charter and life member for 60 years and past-president of the Trenton VFW Auxiliary Post 7983. She enjoyed playing cards and was an avid bingo player, but especially loved spending time with her grandchildren and great-grandchildren.

Funeral Mass of Christian Burial will be Friday, April 13, 2012 at 12:00 PM at St. Mary's Catholic Church in Trenton with Fr. Joseph Rascher officiating. Interment will follow in St. Mary's Cemetery, Trenton.

Visitation will be Thursday, April 12, 2012 from 5:00-8:00 PM and again of Friday, April 13, 2012 from 10:00 AM-11:30 AM at the Moss Funeral Home in Trenton.

Memorials can be made to St. Mary's Cemetery or to the donor's choice and will be received at the funeral home.

The Trenton VFW Auxiliary will hold services at 7:30 Thursday evening at the funeral home.