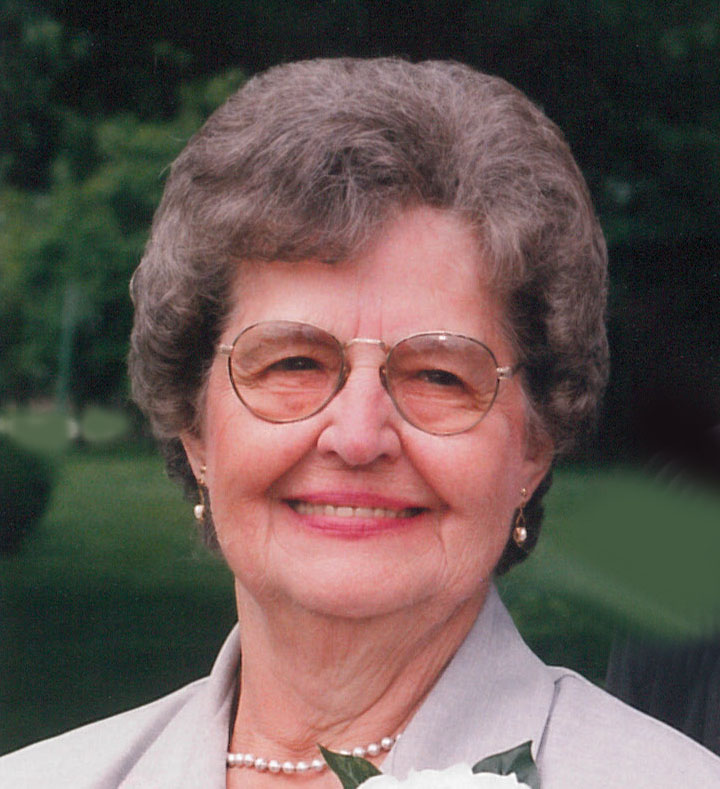 Lucy C. "Lou" Korte
Visitation Dates and Times

Saturday, July 14, 2018 9:00-11:00 a.m.

Visitation Location

St. Rose Catholic Church
Service Date

Saturday, July 14, 2018

Service Time

11:00 a.m.

Service Location

St. Rose Catholic Church
Full Obituary

Lucy C. "Lou" Korte, age 92, of St. Rose, died Tuesday, July 10, 2018 at St. Joseph's Hospital in Highland.

Mrs. Korte was born August 8, 1925 in Bartelso, a daughter of the late Louis and Mary T., nee Pingsterhaus, Varel.

In addition to her parents, she was preceded in death by her husband Alfred "Fritz" Korte, whom she married July 30, 1946 at St. Cecilia Catholic Church in Bartelso and he died April 7, 2002; son, Gary Korte; siblings, Clara Huelsmann and husband Joe, Agnes Holtmann and husband Joe, Martha Duing and husband Walter, and Leo Varel and wife Marcella; and brothers-in-law and sisters-in-law, Laverne Laux, Ilene Varel, Adele and Ray Jansen, Wilbert and Valeria Korte, Dorothy Timmermann, and Louis Korte.

Surviving are her children, Mary Lou (Tom) Whatley of San Ramon, CA, Lorraine (Roger) Henrichs of St. Rose, Dennis Korte of Canyon Lake, CA, Don (Patricia) Korte of Godfrey, Vernon Korte of Highland, and Carleen (Carl) Rosen of St. Rose; 12 grandchildren, Scott, Mark, Denise, Rodney, Yvonne, Gina, Sara, Bryan, Rebecca, Donnie, Danny, and Jamie; 32 great-grandchildren and 3 great-great-grandchildren; siblings, Laura Laux of Breese and Edwin "Ep" Varel of Carlyle; sisters-in-law and brothers-in-law, Loretta (Edwin) Trame of Breese, Wib Timmermann of Breese, and Arlene Korte of Damiansville; and numerous nieces and nephews.

Lou retired as a technician at Basler Electric in Highland after many years. She was a member of St. Rose Catholic Church and Altar Sodality and the St. Rose Development Club. She enjoyed quilting, sewing, and playing cards.

Memorial Mass will be Saturday, July 14, 2018 at 11:00 a.m. at St. Rose Catholic Church in St. Rose with Fr. Edward Schaefer presiding. Private burial of cremains will take place in St. Rose Cemetery, St. Rose.

Visitation will be Saturday, July 14, 2018 from 9:00-11:00 a.m. at St. Rose Catholic Church in St. Rose.

Memorials may be made to HSHS Hospice or to St. Rose Catholic Church and will be received at the church or through Moss Funeral Home in Breese who is surviving the Korte family.