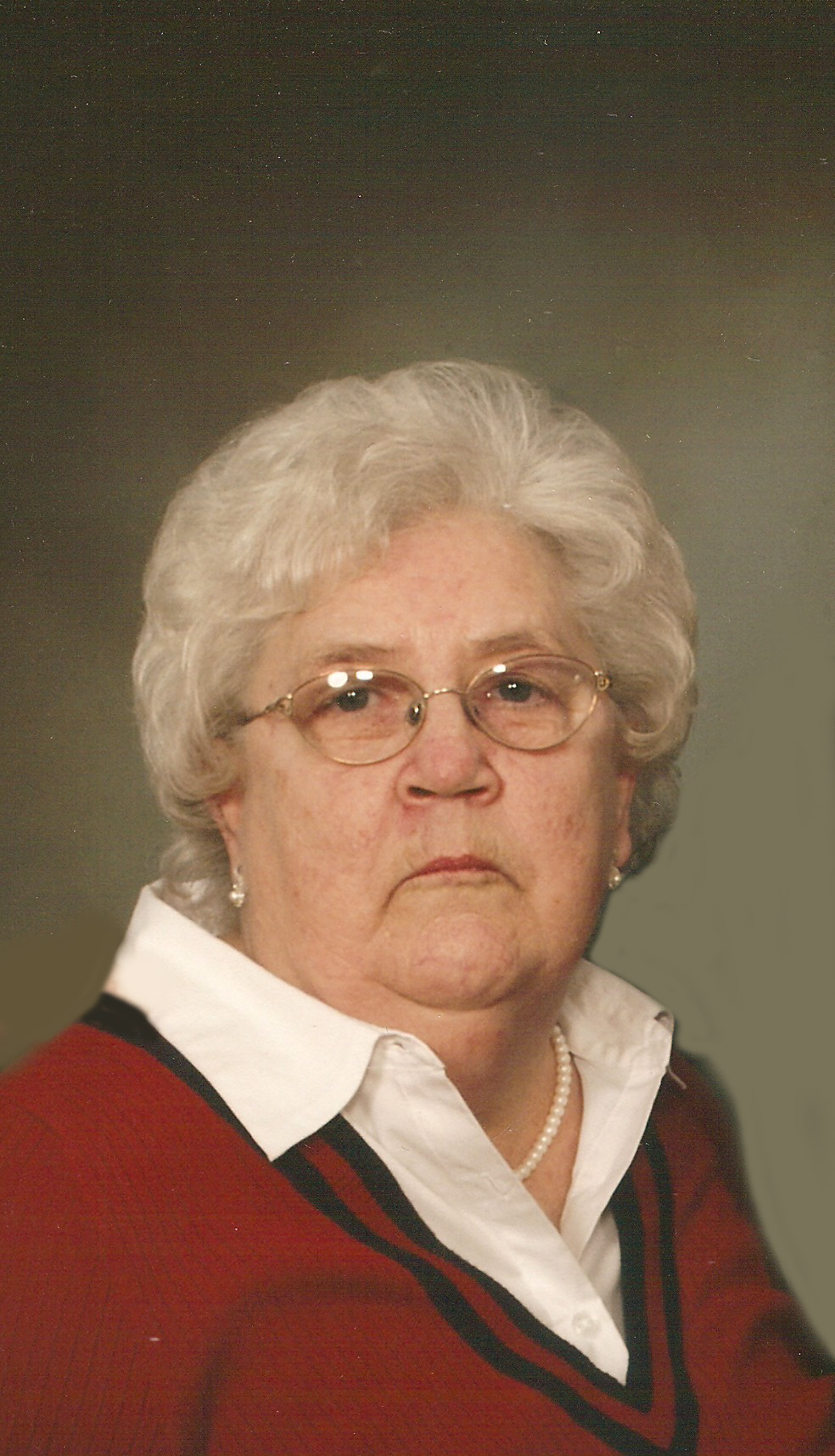 Margaret C. Thole
Visitation Dates and Times

Monday, June 17, 2013 4:00-8:00 PM
Tuesday, June 18, 2013 9:00-10:30 AM

Visitation Location

Moss Funeral Home, Breese
Service Date

Tuesday, June 18, 2013

Service Time

11:00 AM

Service Location

St. Rose Catholic Church, St. Rose
Full Obituary

Margaret Catherine Thole, nee Kalmer, 77, of St. Rose, died Friday, June 14, 2013 at St. Joseph's Hospital in Breese.

Mrs. Thole was born July 7, 1935 in Damiansville, the daughter of Joseph and Catherine (Rensing) Kalmer; they preceded her in death.

In addition to her parents, she was also preceded in death by a daughter, Marilyn Thole on May 22, 1977; sisters, Verena Rensing, Marcella Varel, Rita Koerkenmeier, and Ruth Wilke; father-in-law and mother-in-law, Henry J. and Anna (Vonder Haar) Thole; sisters-in-law, Virginia Kalmer, Marie Wessel, Lucille Thole, and Henrietta Thole; and brothers-in-law, Louie Thole, Ed Thole, Alfred Thole, Ben Thole, and Lawrence Wessel.

She married Ralph Thole on June 25, 1957 at St. Damian's Catholic Church in Damiansville; he survives in St. Rose.

Also surviving are her children, Ron E. (Jeanne) Thole of Trenton, David L. (Melinda) Thole of St. Rose, Arlene M. (James) Clark of Carlyle, Duane B. Thole of St. Rose, Dale J. Thole of St. Rose, and Randy R. (Joanie) Thole of Breese; 14 grandchildren, Angela (Corey) Richter, Julie (Jeff) Rolfingsmeier, Jennifer Thole, Michele Thole, Kim Thole, Amanda (Bill) Rauen, Kyle Thole, Stephanie Thole, Emily Thole, Bradley (Kayla) Clark, Mary Jo (fiancé Colby Beckemeyer) Clark, Zachary Thole, Austin Thole, and Karli Thole; 1 great-grandson, Wyatt Rauen; a brother, Lawrence Kalmer of Damiansville; sisters-in-law, Esther Thole of Carlyle, Janet Thole of New Baden and Victoria Thole of Carlyle; brothers-in-law, Leo Varel of Carlyle, Emil Rensing of New Baden, Hugo Wilke of St. Rose, and Jerome Koerkenmeier of Damiansville; and numerous nieces and nephews.

Margaret was a member of St. Rose Catholic Church and Altar Sodality. Her lifelong hobby was quilting, and she enjoyed cooking and was very active on the family farm, but most of all enjoyed spending time with her children and grandchildren.

Funeral Mass of Christian Burial will be Tuesday, June 18, 2013 at 11:00 am at St. Rose Catholic Church in St. Rose with Fr. Edward Schaefer officiating. Interment will follow in St. Rose Cemetery, St. Rose.

Visitation will be Monday, June 17, 2013 from 4:00-8:00 pm and again on Tuesday, June 18, 2013 from 9:00-10:30 am at the Moss Funeral Home in Breese.

Memorials can be made to Community Link, Alzheimer's Association or to the donor's choice and will be received at the funeral home.