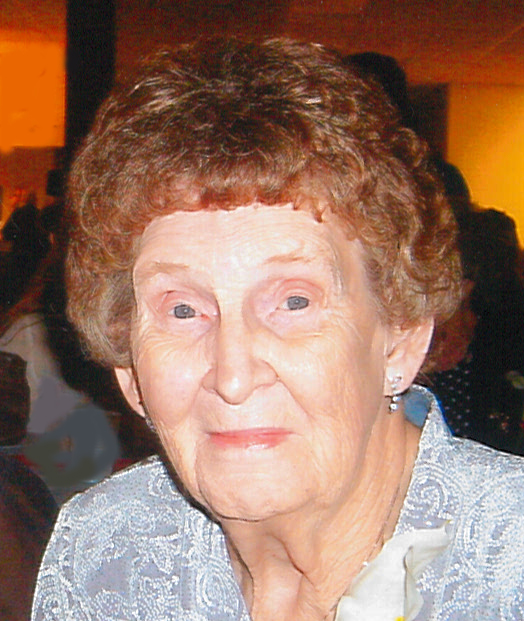 Margaret R. Pollmann

Visitation Dates and Times

Tuesday, June 23, 2015 4:00-8:00 p.m.
Wednesday, June 24, 2015 8:00-9:15 a.m.

Visitation Location

Moss Funeral Home, Breese
Service Date

Wednesday, June 24, 2015

Service Time

10:00 a.m.

Service Location

St. Anthony's Catholic Church, Beckemeyer
Full Obituary

Margaret R. Pollmann, nee Albers, age 85 of Beckemeyer, born July 1, 1929 in Germantown, a daughter of Herman and Elizabeth, nee Budde, Albers, died Sunday, June 21, 2015 at Missouri Baptist Medical Center in St. Louis.

She was preceded in death by her parents; her husband, Vincent Pollmann, whom she married April 7, 1953 at St. Boniface Catholic Church in Germantown, and died January 31, 1998; a granddaughter, Andrea Pollmann; siblings, Herman Albers, Joseph Albers, Eleanora Kohlbrecher, Catherine Klostermann, Leona Bach, Aloysius Albers, Marie Sparks, and Eugene Albers; and sisters-in-law and brothers-in-law, Catherine Albers, Lawrence Kohlbrecher, Arnold Klostermann, Henry Bach, Alvina Albers, Alvin Sparks, Roman Wilhelm, Joseph Maue, Alphonse Pollmann, and Bernard and Margie Pollmann.

Surviving are her children, Charlie Pollmann and wife Geri of Beckemeyer, Dennis "Pete" Pollmann and wife Kelly of Beckemeyer, Kathy Ducharme and husband Fred of Cape Girardeau, MO, Jan Peters of Beckemeyer, Donna Peek and husband Chuck of Aviston, Leonard "Butch" Pollmann and wife Janet of Seymour, IN, Paul Pollmann and wife Brenda of Beckemeyer, and Carol Beckmann and husband Rod of Breese; 19 grandchildren and 6 great-grandchildren; a sister, Marcella Wilhelm of Mascoutah; sisters-in-law and a brother-in-law, Mary Ann Maue of Breese, Dolores Huelsmann and husband Marcellus of Carlyle, and Dorothy Pollmann of Carlyle; and her special friend and companion of many years, Clarence "Clem" Horstmann of Breese.

Margaret retired from housekeeping at the Carlyle Healthcare Center and was a member of St. Anthony's Catholic Church and Altar Sodality and the Beckemeyer American Legion Post 1227 Auxiliary. She enjoyed quilting and dancing and was an avid St. Louis Cardinals fan.

Funeral Mass of Christian Burial will be Wednesday, June 24, 2015 at 10:00 a.m. at St. Anthony's Catholic Church in Beckemeyer with Fr. Chuck Tuttle and Deacon Bob Lippert officiating. Interment will be in St. Anthony's Cemetery at a later date.

Visitation will be Tuesday, June 23, 2015 from 4:00-8:00 p.m. and again on Wednesday, June 24, 2015 from 8:00-9:15 a.m. at the Moss Funeral Home in Breese.

Memorials can be made to St. Anthony's Cemetery or to Mater Dei High School and will be received at the funeral home.