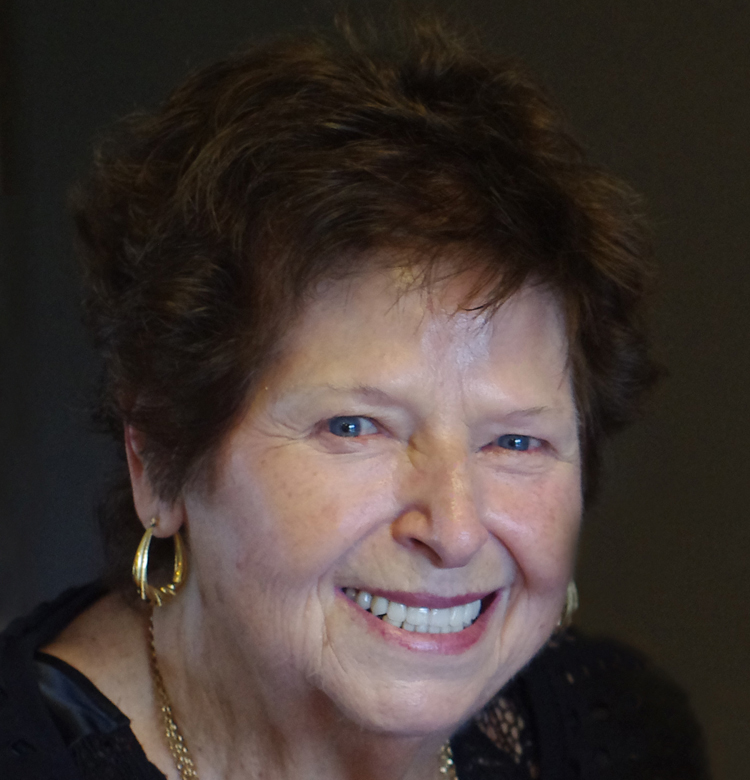 Margaret J. "Margie" Billhartz
Visitation Dates and Times

Wednesday, February 21, 2018 4:00 p.m. to 8:00 p.m.
Thursday, February 22, 2018 8:00 a.m. to 9:30 a.m.

Visitation Location

Moss Funeral Home, Breese
Service Date

Thursday, February 22, 2018

Service Time

10:00 a.m.

Service Location

St. Dominic Catholic Church, Breese
Full Obituary

Margaret J. "Margie" Billhartz, nee Zurliene, age 81, of Breese, IL, died Saturday, February 17, 2018 at St. Elizabeth's Hospital in O'Fallon, IL.

Mrs. Billhartz was born April 7, 1936 in Breese, IL, to the late John and Clara, nee Renschen, Zurliene. She married Norbert Billhartz September 10, 1957 at St. Francis Catholic Church in Aviston, IL; he preceded her in death December 17, 1999.

Mrs. Billhartz is survived by her children, Beverly (Dennis) Brandmeyer of Albers, Patty (John) Downs of Mokena, Julie (Roger) Koerkenmeier of Breese, Lisa (fiancé Kenny Olliges) Rakers of St. Rose, Marsha (Patrick) Kennett of Albers, Cheryl (Dan) Smith of New Baden, Darla (Jeff) Loomis of Germantown, and Allan (Kim) Billhartz of Aviston; grandchildren, Rachel (Billy) Faust, Luke (Samantha) Brandmeyer, Katie (Brandon) Corbin, Tara (Jared) Horstmann, Brooke (Luke) Winkeler, Brittney (Ryan) Meyer, Courtney (Ross) Breckenridge, Stephanie (Ryan) Henrichs, Eric (special friend Brooke) Rakers, Mariah (fiancé Sean) Kennett, Natalie Kennett, Sophia Kennett, Alex (special friend Andre) Smith, Cassie Smith, Tori (special friend Daron) Smith, Nick (fiancée Marshay) Loomis, Chase Billhartz, and Kolby Billhartz; great-grandchildren, Will and Raelyn Faust, Briggs Brandmeyer, Jameson Corbin, Brant, Paislyn and Abrielle Horstmann, Kal Winkeler, Hadlyn Meyer, Scarlett and Sienna Breckenridge, Halle Henrichs, and Victor Rakers; sisters-in-law and brothers-in-law Barbara Zurliene, Alice Zurliene, Clayton Abel, Arlene Schulte, Jim and Rita Sullivan, and Pauline Billhartz; and numerous nieces and nephews.

In addition to her parents and husband, she was preceded in death by her brothers, Benedict Zurliene, Louis Zurliene and wife Lil, James Zurliene and wife Joan, Thomas Zurliene, David Zurliene, and Phillip Zurliene; sisters, Barbara Brunsmann and husband Wade, Jane Deutsch and husband Bill, and Patricia Abel; brothers-in-law and sisters-in-law Vernon and JoAnn Billhartz, Ralph Billhartz, Frankie and Ella Mae Voss, Hugo Schulte, Bob and Lucille Karpel, and Carol Ann Billhartz; and father-in-law and mother-in-law, Henry and Ida, nee Singler, Billhartz.

Mrs. Billhartz was a loving mother, grandmother and great-grandmother to a large family who loved her in return. With eighteen grandchildren and thirteen great-grandchildren, gatherings at her home were always boisterous and full of smiles and laughter. Her greatest joy was in being surrounded by her family, especially the babies. She was a member of St. Dominic Catholic Church and volunteered with St. Jude's and Girl Scouts. She enjoyed flower gardening, sewing, reading, and especially cherished time spent with family.

Visitation will be Wednesday, February 21, 2018 from 4:00 p.m. to 8:00 p.m., and Thursday, February 22, 2018 from 8:00 a.m. to 9:30 a.m. at Moss Funeral Home in Breese, IL.

Funeral Mass of Christian Burial will be Thursday, February 22, 2018 at 10:00 a.m. at St. Dominic Catholic Church in Breese, IL with Fr. Patrick Peter and Deacon Linus Klostermann presiding. Interment will follow in St. Francis Cemetery in Aviston, IL.

Memorials may be made to Clinton Manor Activity Fund or the wishes of the family and will be received at the funeral home.