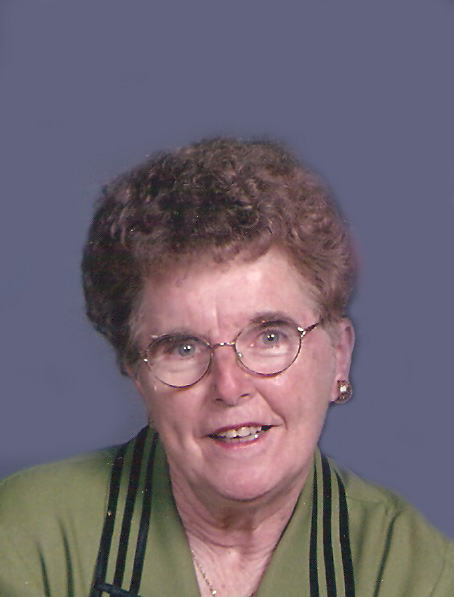 Marilyn C. Beckmann
Visitation Dates and Times

Friday, May 9, 2014 4:00-8:00 pm

Visitation Location

Moss Funeral Home, Germantown
Service Date

Saturday, May 10, 2014

Service Time

9:00 am

Service Location

St. Boniface Catholic Church, Germantown
Full Obituary

Marilyn C. Beckmann, nee Kohrmann, 75, of Germantown, died Wednesday, May 7, 2014 at Breese Nursing Home.

Mrs. Beckmann was born October 9, 1938 in Germantown to Gertrude (Winter) and Joseph Kohrmann, Sr.; they preceded her in death.

In addition to her parents, she was also preceded in death by a sister, Lorraine Linnemann; a sister-in-law, Diane Kohrmann; and brothers-in-law, Richard Jansen, Artie Thoele, Raymond Boeckmann, Cletus "Skeets" Holtmann, Edward Wellen, Paul Beckmann, and Ralph Beckmann.

She married Virgil Beckmann on September 7, 1959 at St. Boniface Catholic Church in Germantown; he survives in Germantown.

Also surviving are her sons, Randall "Rudy" (Lori "Pinky") Beckmann of Germantown, Allen Beckmann of Carlyle, and Mark (Tracy) Beckmann of Germantown; 7 grandchildren, Taylor and Connor Beckmann, Hannah, Maddie, and Halle Beckmann, and Bryce and Blake Beckmann; siblings, Florence Jansen of Germantown, Robert (Claire) Kohrmann of Albers, Mildred Boeckmann of Germantown, Marcella "Sally" (Sep) Brueggemann of Germantown, Mary Jane Thoele of Germantown, Roger Kohrmann of Germantown, Carolyn Holtmann of Germantown, Joseph Kohrmann, Jr. of Germantown, and JoAnn (Jim) Haake of Germantown; brothers-in-law and sisters-in-law, Pete Linnemann of Germantown, Delores Wellen of Aviston, Henrietta (Ben) Koch of Germantown, Jeanette Beckmann of Germantown, and Robert "Bob" (Rebecca) Beckmann of Germantown; and numerous nieces and nephews.

Marilyn formerly worked at Kniepmann's Country Store in Germantown and was a member of St. Boniface Catholic Church and Altar Sodality. She enjoyed quilting, cards, and bowling.

Funeral Mass of Christian Burial will be Saturday, May 10, 2014 at 9:00 am at St. Boniface Catholic Church in Germantown with Fr. James Buerster and Deacon Rich Bagby officiating. Interment will follow in St. Boniface Cemetery, Germantown.

Visitation will be Friday, May 9, 2014 from 4:00-8:00 pm at the Moss Funeral Home in Germantown.

Memorials can be made to Mater Dei High School, Parkinson's Research, or St. Boniface Catholic Church.