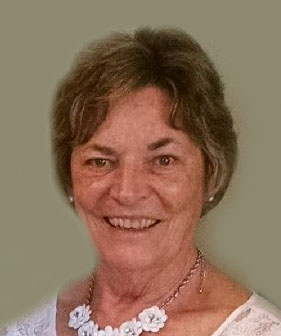 Marilyn F. Toennies
Visitation Dates and Times

Tuesday, July 21, 2020  4:00-8:00 p.m.

Wednesday, July 22, 2020 9:00-10:30 a.m.

(please wear a mask to visitation and mass, and the family politely asks for no hugs or handshakes)

Due to the current Covid-19 situation in the county, the funeral mass for Marilyn Toennies will be limited to 125. With the size of the Rosen and Toennies families, public seating in church will be very limited. Thank you so much for your understanding.

Visitation Location

Moss Funeral Home, Breese
Service Date

Wednesday, July 22, 2020

Service Time

11:00 a.m.

Service Location

St. Dominic Catholic Church, Breese
Full Obituary

Marilyn F. Toennies, age 72, of Breese, passed away Sunday, July 19, 2020 at her home.

She was born October 31, 1947 in Breese, a daughter of the late Alvin and Hermina, nee Hilmes, Rosen.

In addition to her parents, she was preceded in death by her husband Raymond "Ray" Toennies, whom she married May 31, 1969 at St. Rose Catholic Church and who died February 9, 1999; siblings, Daniel Rosen, Ruth Schumacher, and Tom Rosen; father-in-law and mother-in-law, Alphonse and Frances, nee Fuehne, Toennies; brother-in-law, Rich Schumacher; and sister-in-law, Katie Loepker.

Surviving are her children, Tracy (Jon) Schulte of Germantown and Terry (Holly) Toennies of Trenton; grandchildren, Hunter (friend Shelby Brandmeyer) Schulte, Hannah Schulte, Aisley Toennies, and Raya Toennies; partner, John Bowen of Breese; siblings, Jane (Rich) Baum of Rockdale, Bob (Ruth) Rosen of Breese, Rita (Elmer) Montgomery of Ft. Polk, LA, Jim (Virginia) Rosen of St. Rose, and Carl (Carleen) Rosen of St. Rose; sisters-in-law and brothers-in-law, Phyllis (Dan) Robben of Breese, Rich (Darlene) Toennies, Max (Doris) Toennies, Jerry (Mech) Toennies, Allen (Kay) Toennies, and Elmer Loepker all of Damiansville; and numerous nieces and nephews.

Marilyn retired from St. Joseph's Hospital in Breese and was a member of St. Dominic Catholic Church in Breese. Marilyn was always smiling, full of energy, and the life of the party. She enjoyed socializing, golfing, walking, traveling, but most of all spending time with family and friends, especially her grandchildren.

Funeral Mass of Christian Burial will be Wednesday, July 22, 2020 at 11:00 a.m. at St. Dominic Catholic Church in Breese with Fr. Patrick Peter presiding. Interment will follow in St. Dominic/St. Augustine Cemetery, Breese.

Visitation will be Tuesday, July 21, 2020 from 4:00-8:00 p.m. and again on Wednesday, July 22, 2020 from 9:00-10:30 a.m. at Moss Funeral Home in Breese.

In lieu of flowers, plants, and other gifts, memorials may be made to the ALS Foundation and will be received at the funeral home.