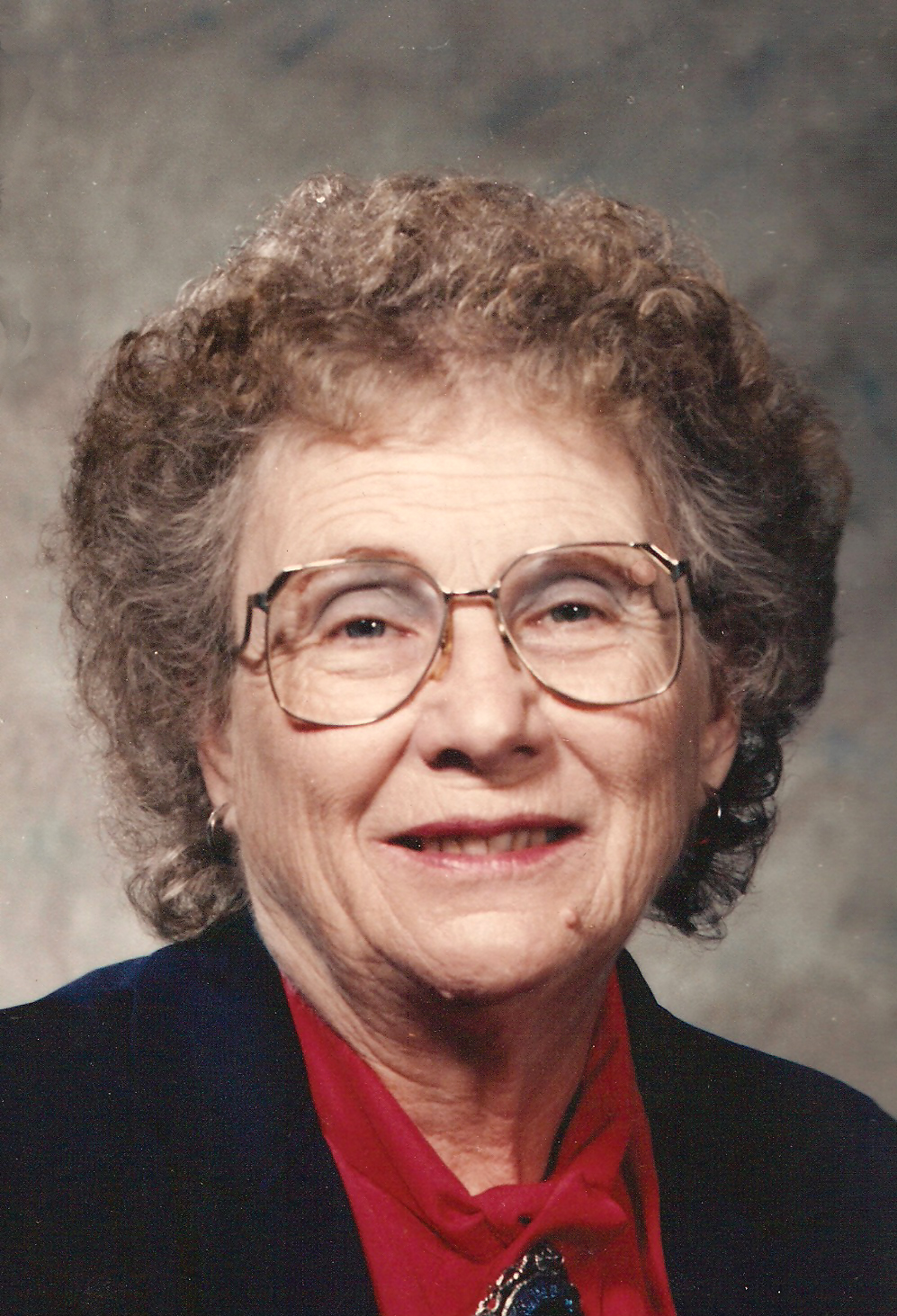 Marjorie L. Norris
Visitation Dates and Times

Tuesday, April 17, 2012 4:00-7:00 PM

Visitation Location

Moss Funeral Home, Breese
Full Obituary

Marjorie "Margie" L. Norris, nee Sim, 91, of Breese, Illinois and formerly of Evanston, Wyoming, died Sunday, April 15, 2012 at her residence in Breese, Illinois.

She was born September 15, 1920 in Evanston, Wyoming to James Sidney Sim and Charlotte M (Sims) Sim; they preceded her in death.

She married Robert H. Norris on May 20, 1942 at Salt Lake City Temple in Salt Lake City, Utah; he preceded her in death December 12, 2000.

Also preceded in death by a son, Robert Chris Norris; sons-in-law, John Eldridge and Anor Limb; and brothers, Arthur, Charles, and Jack Sim.

Surviving are her children, Glenna Eldridge of Breese, Illinois, Mary Lou (Guy) Jandreau of Kaysville Utah, and Charlotte Limb of Evanston, Wyoming.

10 grandchildren, 21 great-grandchildren, and 1 great-great-grandchild.

She worked as a waitress, a clerk at Maverick Service Station, and helped her mother operate a dress shop all in Evanston, Wyoming.

She was a member of the Fourth Ward Latter Day Saints Church in Evanston, Wyoming.

Funeral services will be held on Friday April 20, 2012 in Evanston, Wyoming.

Visitation will be Tuesday, April 17, 2012 from 4:00 to 7:00 PM at the Moss Funeral Home in Breese, Illinois.

Memorials can be made to the donor's choice and will be received at the funeral home.