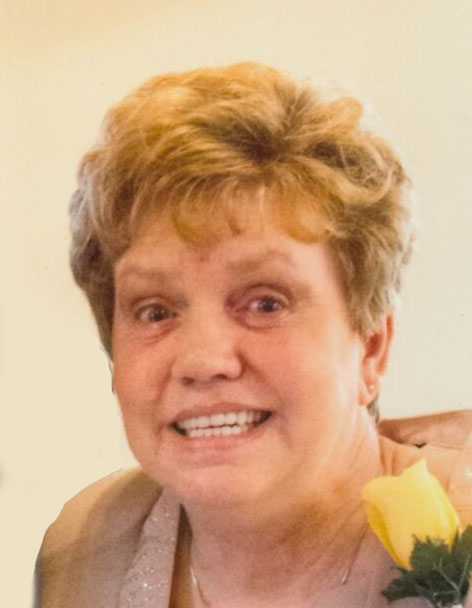 Marsha L. Luebbers
Visitation Dates and Times

Thursday, October 3, 2019  4:00-8:00 p.m.

Friday, October 4, 2019  9:00-10:45 a.m.

Visitation Location

Moss Funeral Home, Breese
Service Date

Friday, October 4, 2019

Service Time

11:00 a.m.

Service Location

St. Dominic Catholic Church, Breese
Full Obituary

Marsha L. Luebbers, age 65, of Breese, passed away Monday, September 30, 2019 at HSHS St. Joseph's Hospital in Breese.

She was born June 16, 1954 in Breese, a daughter of the late James and Marlene, nee Schuchmann, Oatley.

In addition to her parents, she was preceded in death by her father-in-law and mother-in-law, Theodore and Helen, nee Krebs, Luebbers; and brothers-in-law, David Luebbers and Dan Howard.

Surviving are her husband Michael Luebbers of Breese, whom she married May 4, 1974 at St. Mary Catholic Church in Carlyle; children, Michelle (Bart) Essenpreis, Melissa (Travis) Lampe, Matthew (Jessica) Luebbers, and Misty (Cory) Straeter all of Breese; grandchildren, Morgan and Mia Essenpreis, Norah and Hayden Lampe, and Keelan and Rynlee Luebbers; siblings, Connie (friend Henry Mae) Howard of Mooreville, MS and Marla (Jeff) Puckett of Jackson, MS; sisters-in-law and brothers-in-law, Mary (Rick) Skelley of Bloomington, Joann Dieckmann, Joe (Donna) Luebbers, Betty (Duane) Bach all of Carlyle, and Jan Luebbers of Breese; and numerous nieces and nephews.

Marsha was a homemaker and a member of St. Dominic Catholic Church in Breese. She enjoyed playing bingo and going to the casino, being outdoors and playing with her grandchildren, and loved Elvis and the Chicago Cubs.

Memorial Mass will be Friday, October 4, 2019 at 11:00 a.m. at St. Dominic Catholic Church in Breese with Fr. Patrick Peter and Deacon Linus Klostermann presiding.

Visitation will be Thursday, October 3, 2019 from 4:00-8:00 p.m. and again on Friday, October 4, 2019 from 9:00-10:45 a.m. at Moss Funeral Home in Breese.

Memorials may be made to the American Lung Association or to the donor's choice and will be received at the funeral home.