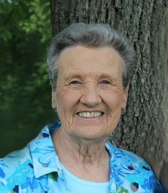 Martha E. Jansen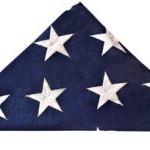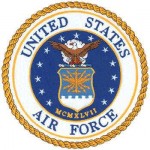 Visitation Dates and Times

Friday March 27, 2015 4:00 - 8:00 p.m.
Saturday March 28, 2015 8:00 - 9:30 a.m.

Visitation Location

Moss Funeral Home, Breese
Service Date

Saturday March 28, 2015

Service Time

10:00 a.m.

Service Location

St. Dominic Catholic Church, Breese
Full Obituary

Martha E. Jansen, nee Mumma, age 77 of Breese, died Wednesday, March 25, 2015 at her home.

Mrs. Jansen was born September 18, 1937 in Harrisburg, PA to Ruth, nee King, and Robert Mumma, Sr.; they preceded her in death.

In addition to her parents, she was also preceded in death by a brother, Robert Mumma, Jr.; her father-in-law and mother-in-law, Leo and Marie, nee Eilers, Jansen; a sister-in-law, Millie Jansen; and brothers-in-law, Brad Bennett, Wilbert "Butch" Jansen, and Paul Kuper.

Surviving is her husband Jerry Jansen of Breese, whom she married July 4, 1959 at St. Dominic Catholic Church in Breese; her children, Kenny Jansen of Breese, Diane Antonacci and husband Paul of Breese, Julie Henry and husband Eric of York Haven, PA, and Barb Koopmann and husband Ric of Breese; 7 grandchildren, Michael Antonacci, Mary Hilmes and husband Phillip, John Antonacci and wife Amanda, Thomas Antonacci, David Henry, Sarah Koopmann, and Alex Koopmann; 4 great-grandchildren, Katherine, Sarah, Madison, and Caroline, and she was anxiously awaiting the arrival of her fifth great-grandchild; siblings, Harriet Leicht and husband Marlin of York, PA, Dee Bennett of Dover, PA, and Mildred Brenizer of York, PA; brothers-in-law and sisters-in-law, Gene Jansen, Lue Flenniken and husband Virgil, and Jane Jansen all of Breese; and numerous nieces and nephews.

Martha was a Veteran of the United States Air Force, was the assistant librarian for many years at Mater Dei High School in Breese, but most of all enjoyed being a wife, mother, grandmother, great-grandmother and second mom to many. She also enjoyed quilting, stitching, babysitting and collecting music boxes.

Mrs. Jansen was a member of St. Dominic Catholic Church and Altar Sodality in Breese and the St. Joseph's Hospital Auxiliary.

Funeral Mass of Christian Burial will be Saturday, March 28, 2015 at 10:00 a.m. at St. Dominic Catholic Church in Breese with Fr. Patrick Peter officiating. A private family interment will follow in St. Dominic/St. Augustine Cemetery, Breese, IL.

Visitation will be Friday, March 27, 2015 from 4:00-8:00 p.m. and again on Saturday, March 28, 2015 from 8:00-9:30 a.m. at the Moss Funeral Home in Breese.

Memorials can be made to All Saints Academy, Mater Dei High School, or to the Community Link Buddy Walk and will be received at the funeral home.