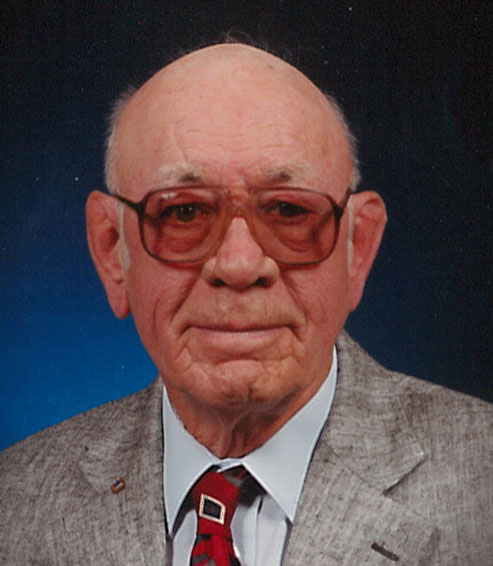 Martin W. Haselhorst
Visitation Dates and Times

Saturday May 7, 8:30 am 10:50 am
~ Knights of Columbus services at 9:30 followed by Trenton VFW Services at St. Mary Church~

Visitation Location

St. Mary Catholic Church, Trenton
Service Date

May 7, 2016

Service Time

11:00 a.m.

Service Location

St. Mary Catholic Church, Trenton
Full Obituary

Martin W. Haselhorst 88 of Trenton died Thursday May 5, 2016 at Trenton Village.
He was born March 24, 1928 in St. Rose to Bernard "Ben" and Margaret (Lampe) Haselhorst. They preceded him in death.
He was married to Mary Ann Stallings for 65 years and they were married on October 19, 1950 at St. Mary Church, Trenton and she survives in Trenton.
Also surviving are his children Barbara Snider of Trenton, Ed (Cheryl) Haselhorst of Highland, Tina (Charles) Ripperda of Aviston, Dr. Kevin Haselhorst of Scottsdale, AZ, Marvin (Patricia) Haselhorst of St. Louis, MO, Terri (Jim) Hilmes of Highland, Bernie (Sue) Haselhorst of Swansea.
9 grandchildren Frank (Kristin) Snider IV, Dustin Snider, Anna Lisa (Frank) Mally, Ryan (Crystal) Haselhorst, Jared (Courtney) Haselhorst, Grace Haselhorst, Rose Haselhorst, Brenden Haselhorst, Rachel Haselhorst.
6 great grandchildren and anticipating the arrival of his 7th great grandchild Addison, Brooklyn and Frankie Snider, Sophia Mally, Mason and Maddox Haselhorst.
Brothers Herman Haselhorst of Highland, Msgr. Vincent Haselhorst of Shiloh.
Brothers-in-law and sisters-in-law Josephine (Al) Heger of North Carolina, Therese Schmalz of Breese, Ursula (Jerry) Tabaska of Breese
Also preceded in death by brothers and sisters and their spouses Greg and Louise Haselhorst, Al and Loretta Haselhorst, Benedict and Ellen Haselhorst, Steve and Dorothy S. Haselhorst, Karl and Dorothy K Haselhorst, Marie and Al Zurliene, Augusta and Ralph Litteken, Catherine and Clarence "Bud" Heap, Tillie Haselhorst, brothers-in-law and sisters-in-law Ruth Haselhorst, Msgr. John Stallings, Michael Schmalz.
Martin was retired from Aircraft Maintenance at Scout Air Force Base. An Army Veteran serving from 1951 to 1953. He enjoyed spending quality time with his family and grandchildren along with gardening, coin collecting, camping and square dancing.
He was a member of St. Mary Catholic Church and Men's Holy Name Society in Trenton, Honorary life member of the 3rd Degree Knights of Columbus Council #2932, Lifetime member of the Trenton VFW Post 7983. Catholic Holy Family Society.
Funeral Mass of Christian burial will be Saturday May 7, 2016 at 11:00 am at St. Mary Catholic Church in Trenton. Rev. Joseph Rascher and Msgr. Vincent Haselhorst concelebrating. Interment St. Mary Cemetery with full military honors.
Visitation will be Saturday May 7, from 8:30 am to 10:45 am at St. Mary Catholic Church in Trenton.
Knights of Columbus will hold 3rd degree services at 9:30 am and Trenton VFW service at 9:45 am at the church.
Memorials can be made to St. Mary Catholic Church, Mater Dei High School or Heartland Hospice and will be received at the visitation or through Moss Funeral Home in Trenton.