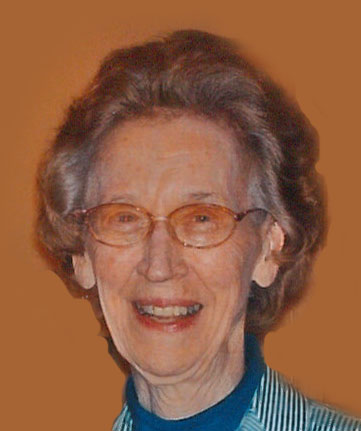 Mary A. Mueller
Visitation Dates and Times

Sunday, November 6, 2016 3:00-6:00 p.m.
Monday, November 7, 2016 11:00 a.m.-1:30 p.m.

Visitation Location

Moss Funeral Home, Germantown
Service Date

Monday, November 7, 2016

Service Time

2:00 p.m.

Service Location

St. Cecilia Catholic Church, Bartelso
Full Obituary

Mary A. Mueller, nee Beckmann, age 88 of Bartelso, born January 19, 1928 in Bartelso, a daughter of Fred "Fritz" and Elizabeth, nee Wessel, Beckmann, died Thursday, November 3, 2016 at Clinton Manor Living Center in New Baden.

In addition to her parents, she was also preceded in death by her husband Joseph B. Mueller, whom she married May 18, 1949 at St. Cecilia Catholic Church, and he died January 27, 2008; a grandson-in-law, Jeremy Hemker; brothers, Dominic Beckmann, Pete Beckmann, Leonard Beckmann, and Aloys Beckmann; and sisters-in-law and brothers-in-law, Marge Beckmann, Louis Heidenrich, Joseph Brueggemann, Matt Diekemper, Mary Mueller, Paul and Teresa Mueller, Marcel and Loretta Mueller, Rose and Fred Kreke, Sr. Agnes Mueller, ASC, and Leonard Mueller.

Surviving are her children, Diana (Don) Schmidt of Marietta, GA, Mel Mueller of Bartelso, Dan (Mary) Mueller of Bartelso, Sharon Mueller of Marietta, GA, Michael (Diane) Mueller of Bartelso, Mark Mueller of Bartelso, and Judy (Dan) Gilbreth of Bartelso; 16 grandchildren, David (Jennifer) Schmidt, Ryan Mueller, Casey Mueller, Jeremy (Nicole) Mueller, Carrie Hemker, Corrine Mueller, Cassie (Mark) Sachtleben, Eric (Sarah) Mueller, Alison Mueller, Jack Mueller, Hannah Mueller, Lily Mueller, Nick (fiancée Tanya) Gilbreth, Lyle (Brittany) Gilbreth, Kameron (friend Danielle) Gilbreth, and Kelly Gilbreth; 7 great-grandchildren; sisters, Johanna Diekemper of Carlyle, Helen Heidenrich of St. Louis, and Blanche Brueggemann of Bartelso; brothers, Leo (Leona) Beckmann of Carlyle, Alfred (Helen) Beckmann of Beckemeyer, and Jerome (Marilyn) Beckmann of Marine; and sisters-in-law and brothers-in-law, Bernette Beckmann of Bartelso, Virginia Beckmann of Beckemeyer, John Mueller of Highland, and Sr. Mary Ann Mueller, ASC of Ruma.

Mary worked as a postal clerk in Bartelso and then served as the Postmaster from 1984-1990. She was a member of St. Cecilia Catholic Church and Ladies Sodality, and the Young at Hearts Club in Bartelso. She enjoyed spending time with her grandchildren, quilting, traveling, her dog "Fritzy", visits to the Mueller clubhouse, playing the harmonica, baking, gardening, and nature.

Funeral Mass of Christian Burial will be Monday, November 7, 2016 at 2:00 p.m. at St. Cecilia Catholic Church in Bartelso with Fr. James Buerster presiding. Interment will be at a later date in St. Cecilia Cemetery, Bartelso.

Visitation will be Sunday, November 6, 2016 from 3:00-6:00 p.m. and again on Monday, November 7, 2016 from 11:00 a.m.-1:30 p.m. at the Moss Funeral Home in Germantown.

Memorials may be made to Hospice of Southern Illinois or electric piano fund for St. Cecilia Church and will be received at the funeral home.