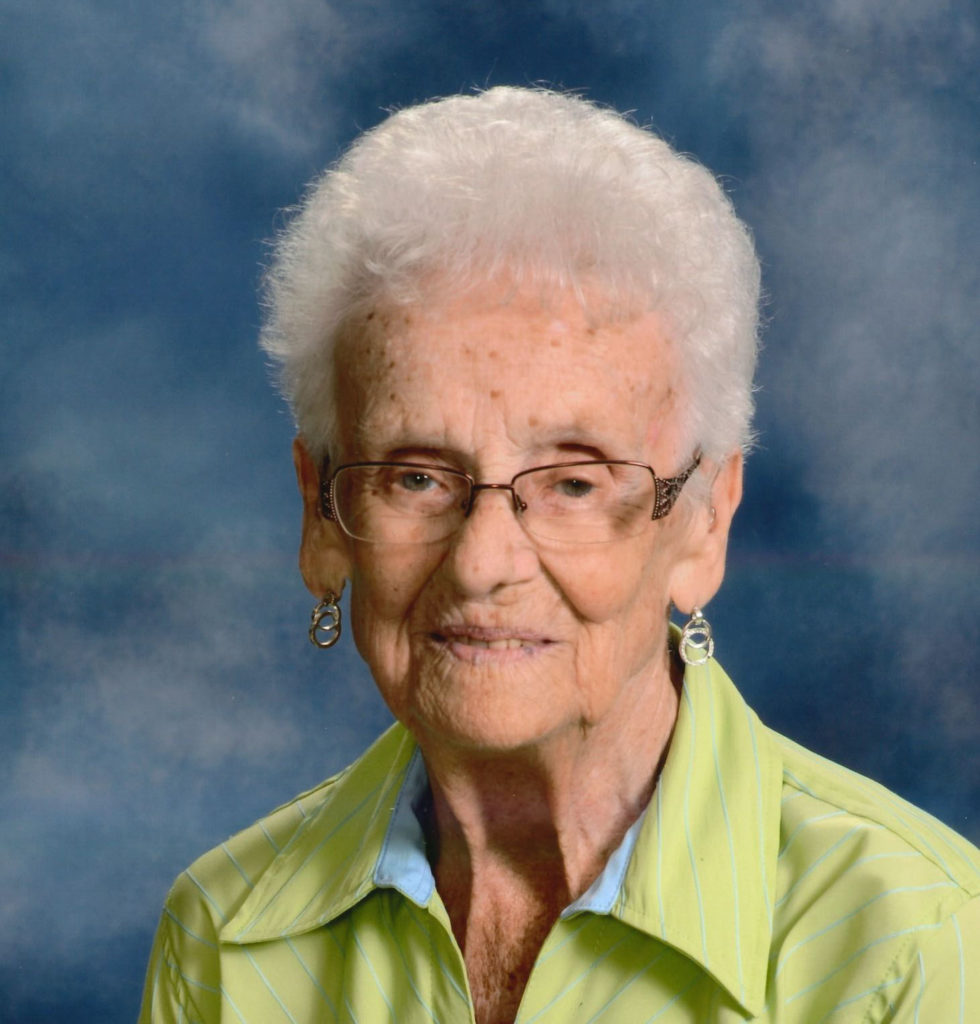 Mary "Alice" Rehkemper

Visitation Dates and Times

Tuesday, November 17, 2020  9:00-10:30 a.m.

(facial coverings are required at the visitation and please keep your visit brief)

Visitation Location

Moss Funeral Home, Breese
Service Date

PRIVATE FAMILY FUNERAL MASS
Full Obituary

Mary "Alice" Rehkemper, age 89, of Highland and formerly of St. Rose, passed away Wednesday, November 11, 2020 at Cedarhurst of Highland.

She was born October 20, 1931 in Carlyle, the daughter of the late Russell and Theresa, nee Schulte, Ward.

In addition to her parents, she was preceded in death by her husband Ferdinand "Ferdie" Rehkemper, whom she married April 11, 1953 at St. Mary's Catholic Church in Carlyle and who died October 3, 2017; a son, Denny Rehkemper; grandson, Casey Renschen: siblings, Lily (Joe) Diekemper, Lucinda (Alfred) Kleiboeker, Florence (John) Test, Flora (Jack) Clemit, Veda Ripperda, Vera Heidel, Betty Hamilton, Alfred (Delphia) Ward, Russell Ward, and Ralph Ward; father-in-law and mother-in-law, Henry and Anna, nee Schoenefeld, Rehkemper; and sisters-in-law and brothers-in-law, Regina (Art) Klostermann, Ed (Josephine) Rehkemper, Veronica "Ronnie" (Joe) Reidelberger, Josephine (Tony) Schleper, Minnie (Paul) Uhring, and Betty (Paul) Holtgrave.

Surviving are her daughters, Bev (Steve) Wintermann of Carlyle, Jackie (Chuck) Tebbe of Highland, Karen (Maurice) Buehne of Highland, and Carol (Ron) Kohlbrecher of St. Rose; grandchildren, Dawn (Mark) Newman, Tammy (Bob) Kershaw, Shawn (Liz) Wintermann, Stacey Tebbe, Jared (Amy) Tebbe, Amy (fiancé Mike McCoy) Buehne, Tricia (Matt) Leodler, Pam (Mike) Huffines, Jason (friend Kate Meacham) Peters, Sarah (friend Richard Smith) Kohlbrecher; great-grandchildren, Emily Gebke, Alycia (fiancé Adam Etter) Wintermann, Braden Hamilton, Lexi (friend Eli Cox) Wintermann, Macy and Jase Tebbe, Skylar Huffines, Wyatt Peters, Ayden Corpin, and Aaron Leodler; great-great-granddaughter, Briella Huffines; brother-in-law, Jack Hamilton of Damiansville; and nieces and nephews.

Mary "Alice" formerly worked at the Marine Garment Factory, Artex, Wayne's Bakery, and most recently baked pies for Trenton House, Blue Springs, and Diamond Mineral Springs. She was a member of St. Rose Catholic Church and Altar Sodality, Breese American Legion Unit 252 Auxiliary, Daughter of Isabella Precious Blood Circle 718, and a former 4-H Leader. She enjoyed farming with her husband Ferdie, sewing and creating Barbie Doll clothes, making quilt tops, cooking and baking, but above all spending time with all of her family, especially her grandchildren.

A Private Family Memorial Mass will be held at St. Rose Catholic Church followed by interment in St. Rose Cemetery.

Visitation will be Tuesday, November 17, 2020 from 9:00-10:30 a.m. at Moss Funeral Home in Breese.

(Facial Coverings are required for the visitation)

Memorials may be made to the St. Rose Catholic Church building fund, Heartland Hospice, of the Jared Burke Foundation and will be received at the funeral home or by mail to Moss Funeral Home, 535 N. 5th, Breese, IL 62230.