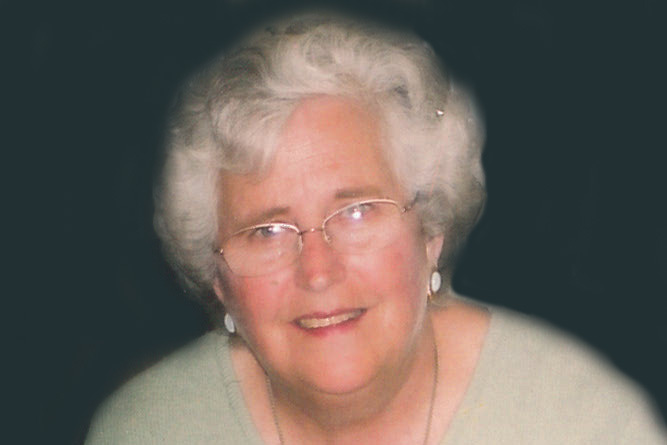 Mary Beth "Mitzi" Fischer
Visitation Dates and Times

Sunday, May 6, 2018. 4:00-8:00 p.m.

Monday,May 7,2018 9:30-10:45 a.m.

Visitation Location

Moss Funeral Home, Breese
Service Date

Monday, May 7, 2018

Service Time

11:00 a.m.

Service Location

St. Dominic Catholic Church, Breese
Full Obituary

Mary Beth "Mitzi" Fischer, nee Altepeter, age 75, of Breese, died Thursday, May 3, 2018 at Carlyle Health Care. 

Mrs. Fischer was born October 5, 1942 in St. Louis, MO, and was the daughter of the late Vince and Marie, nee Krebs, Altepeter.

On September 28, 1963, she married Dennis Fischer at St. Dominic Catholic Church in Breese.

Surviving are her husband; children, Chris (Mike) Hilmes of Breese and Jeffrey (Mary) Fischer of Glen Carbon; grandchildren, Kristen (Chris Kennington) Hilmes of Wentsville, MO and Matthew Hilmes of Breese; brother, Gerald (Marcia) Altepeter of Swansea; and brothers-in law and sisters-in law Carol Fischer, William (Beth) Fischer, Mary Beth (Calvin) Rodgers, and Gwen Fischer, all of Breese.

In addition to her parents, she was preceded in death by her brothers-in-law Gerald Fischer and Ron Fischer.

Mrs. Fischer formerly served as a pre-school aide at All Saints Academy in Breese and was a member of St. Dominic Catholic Church and an American Legion Post Auxiliary.  She enjoyed painting, singing in choir, gardening, and spending time with her family.  

Visitation will be Sunday, May 6, 2018 from 4:00 p.m. to 8:00 p.m. and Monday, May 7, 2018 from 9:30 a.m. to 10:45 a.m. at Moss Funeral Home in Breese.

Funeral Mass of Christian Burial will be Monday, May 7, 2018 at 11:00 a.m. at St. Dominic Catholic Church in Breese with Fr. Patrick Peter and Deacon Linus Klostermann presiding.  Interment will follow in St. Dominic Cemetery in Breese.

Memorials may be made to Alzheimer's Association and will be received at the funeral home.