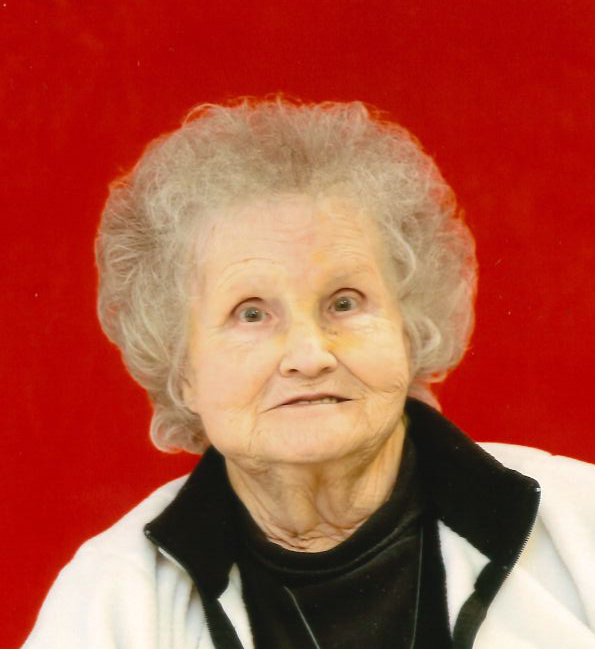 Mary J. Woltering
Visitation Dates and Times

Thursday, May 2, 2019  8:30 a.m. to 10:30 a.m.

Visitation Location

Moss Funeral Home, Breese
Service Date

Thursday, May 2, 2019

Service Time

11:00 a.m.

Service Location

St. Dominic Catholic Church, Breese
Full Obituary

Mary J. Woltering, age 83, of Breese, died Monday, April 29, 2019 at Carlyle Healthcare Center.

She was born January 28, 1936 in Breese, a daughter of the late Sophia, nee Eilers, and John Henry Hilmes.

In addition to her parents, she was preceded in death by her husband, Victor "Vic" Woltering, whom she married April 21, 1954 at St. Dominic Catholic Church in Breese and who died July 1, 1991; grandson Luke Woltering; siblings Lawrence Hilmes, Agnes Hoerchler and husband Henry, Edwin Hilmes and wife Marge, Henry Hilmes and wife Mary Rita, Robert Hilmes, and David Hilmes; and brothers-in-law Floyd Lindsey and Melvin Woltering.

Surviving are her children, Linda (Dale) Sandelin of St. Rose, Karen Aughenbaugh of Franklin, IN, Brenda (Ken) Wellen of Albers, Kevin Woltering of St. Rose, Sandy (Lyle) Johnson of Breese, and Eric (Sandra) Woltering of Farmington, MO; eighteen grandchildren; two step- grandchildren; twenty-seven great-grandchildren; five step great-grandchildren; siblings Clara (Greg) Wesselmann of Breese and Richard Hilmes of Spanish Lake, MO; sisters-in-law Linda Hilmes of Lockport, IN, Verena Hilmes-Pike of Breese, Helen Hilmes of Aviston, and Betty Lindsey of O'Fallon, MO; and nieces and nephews.

Mary retired after 31 years as a supervisor for Guth Lighting in St. Louis and was a member of St. Dominic Catholic Church in Breese, Aviston American Legion Post 1239 Auxiliary, and the IBEW Local 1, St. Louis.

Funeral Mass of Christian Burial will be Thursday, May 2, 2019 at 11:00 a.m. at St. Dominic Catholic Church in Breese with Fr. Patrick Peter and Deacon Linus Klostermann presiding. Interment will follow in St. Dominic/St. Augustine Cemetery, Breese.

Visitation will be Thursday, May 2, 2019 from 8:30-10:30 a.m. at Moss Funeral Home in Breese.

Memorials may be made to Hospice of Southern Illinois and will be received at the funeral home.