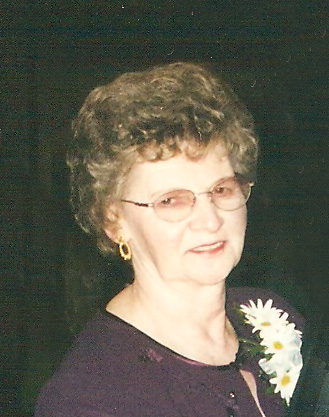 Mary Jane Von Bokel
Visitation Dates and Times

Friday, May 18, 2012 4:00-8:00 PM
Saturday, May 19, 2012 8:00-10:00 AM

Visitation Location

Moss Funeral Home, Breese
Service Date

Saturday, May 19, 2012

Service Time

10:30 AM

Service Location

St. Dominic Catholic Church, Breese
Full Obituary

Mary Jane Von Bokel, 74, of Breese died Tuesday May 15, 2012 at St. Joseph Hospital in Breese.

She was born September 27, 1937 in St. Rose Twp., IL to Frank and Anna (Kruep) Henrichs, they preceded her in death.

Also preceded in death by sons Ronald and Kevin Von Bokel, brothers-in-law Art Fuehne, Ferdinand, Paul, Robert and Bernard Von Bokel

She married Ralph Von Bokel June 6, 1956 at St. Rose Church and he survives in Breese.

Also surviving are her children Dale (Cathy) Von Bokel of Pocahontas, Donna Von Bokel of Oakdale LA, Mike (Brenda) Von Bokel of St. Jacob, Daniel Von Bokel of Breese, Ralph (Lora) Von Bokel Jr. of Pocahontas, Jeff (Teresa) Von Bokel of Breese, Geralyn (Dale) Albers of Germantown, Glen (Norma) Von Bokel of Carlyle, Lori (Zahid) Amin of Memphis TN, Lisa (Steve) Helmink of Breese.

37 grandchildren Eric (Maggie), Brittany, Cody, Marcus Von Bokel, Jason Seiffert, Jessica Von Bokel, Amber (Scott) Poettker, Chase, Levi Von Bokel, Kara (Kyle) Hilmes, Jared, Justin Von Bokel, Jacob, Joshua, Jordan Joseph Von Bokel, Alex, Ryan, Emily, Gregory, Derek Von Bokel, Kristen, Matthew, Vivian, Patrick Albers, Aaron, Curt, Brett, Erika, Chad, Allison Von Bokel, Zara, Faris, Zain Amin, Katie, Sam, Nick Helmink.

4 great grandchildren Taya, Reese, Kaylyn, Mandy.

Brothers and sisters Gervase (Dolores) Henrichs of St. Rose, Patricia Fuehne of Damiansville, Roger (Lorraine) Henrichs of St. Rose, Ruth Ann (Art) Rensing of New Douglas, Jim (Carol) Henrichs of Highland.

Sisters-in-law Mary Schulte, Betty VonBokel, Dolores Von Bokel, Mary (Ken) Bolhofner all of Aviston, Helen Von Bokel and Bernice Von Bokel both of New Baden.

Mary Jane was actively involved with the family farm and a homemaker. Member of St. Rose Church and former member of St. Dominic Church and Altar Sodality for 50 years.

Funeral Mass of Christian Burial will be Saturday May 19, 2012 at 10:30 am with Fr. Patrick Peter and Fr. Edward Schaefer officiating. Interment St. Dominic-St. Augustine Cemetery.

Visitation will be Friday May 18 from 4 to 8 PM and Saturday May 19 from 8 to 10:00 am at the Moss Funeral Home in Breese.

Memorials can be made to Clinton County Relay for Life, Mater Dei High School, and Epilepsy Foundation and will be received at the funeral home.