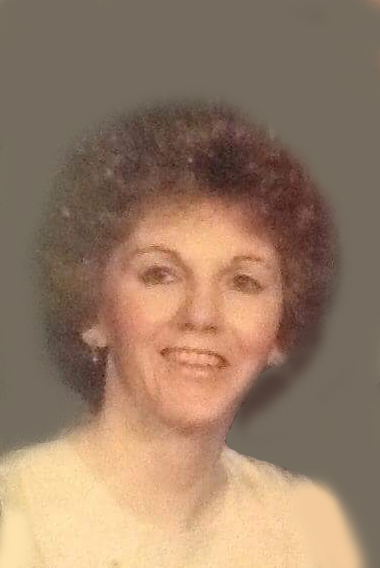 Mary Jo Rakers

Visitation Dates and Times
Full Obituary

Mary Jo Rakers, nee Smith, age 81, of New Baden, died Saturday, October 21, 2017 at Memorial Hospital East in Shiloh.

Mrs. Rakers was born April 23, 1936 in Hartford, AL, a daughter of the late Even and Edna, nee Lewis, Smith.

In addition to her parents, she was preceded in death by a grandson, Randy Lee Rakers; daughter-in-law, Betty Lou Rakers; a sister, Ellen "Boss" Ammons; father-in-law and mother-in-law, Gerhard and Frances, nee Hellmann, Rakers; and brothers-in-law and sisters-in-law, Dr. John Ammons, Hank and Ann Rakers, Alvin and Jetty Rakers, Rich and Marcella Rakers, Henrietta and Hubert Kalmer, Flora and Leonard Fiedler, Cletus "Butch" Rakers, Eugenia and Bernard Rensing, Oscar Rakers, Gerald and Betty Rakers, and Gertrude Rakers (infancy).

She is survived by her husband Francis "Bud" Rakers of New Baden whom she married June 2, 1954 at St. George Catholic Church in New Baden; children, Randall Rakers of Carlisle, PA and Debra (Brad) Snyder of New Baden; grandchildren, Shyla Rakers, Melissa (Michael) Henry, Heather Rakers, Jennifer Snyder, and Bradley (Kristina) Snyder; great-grandchildren, Joshua Deihl, Christopher Rakers, Betty Lou Grindberg, Trevor Henry, Malachi Dick, Lizzy Henry, Zachary Snyder, Austin Brandmeyer, and Lacey Brandmeyer; a great-great-grandson, Emmett Lee Deihl; sister-in-law, Margie Rakers of New Baden; and numerous nieces and nephews.

Mary Jo was a homemaker and a member of the New Baden American Legion Post 321 Auxiliary.  She enjoyed Facebook, quilting,  and spending time with her children and all of her grandchildren.

All services private.

Memorials may be made to the donor's choice and will be received through Moss Funeral Home in Trenton who is serving the family.