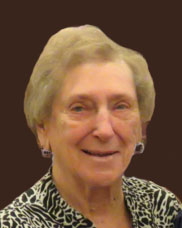 Mary Louise Hegger
Visitation Dates and Times

Saturday, January 18, 2020 9:00-10:30 a.m.

Visitation Location

St. Augustine Catholic Church, Breese
Service Date

Saturday, January 18, 2020

Service Time

11:00 a.m.

Service Location

St. Augustine Catholic Church, Breese
Full Obituary

Mary Louise Hegger, age 92, of Breese, passed away peacefully Wednesday, January 15, 2020 at Breese Nursing Home surrounded by her family.

She was born October 11, 1927 in Effingham, a daughter of the late Joseph and Catherine, nee Nuxoll, Dust.

In addition to her parents, she was preceded by husbands Paul A. Tegenkamp after 28 years of marriage, whom she married June 12, 1948 and who died November 25, 1977 and Charles Hegger after 28 years of marriage, whom she married June 9, 1984 and who died January 25, 2013; a grandson, John Cummins; step-father, Alex McMannaway; siblings, George Dust and wife Lillian, Lawrence Dust and wife Mary, Eddie Dust and wife "Tootie", Lenny Dust and wife Millie, Selma Mahon and husband Jim, and Della Sims and husband Gordon; brothers-in-law and sisters-in-law, Bob Dirks, Carl Levitt and wife Dorothy, Larry Tegenkamp and wife Micky, Art Tegenkamp, Anthony Tegenkamp, Jeanette Golden and husband Jack, Jerry Tegenkamp and wife Marilyn, and Elaine Brummer; and step-daughter-in-law, Donna Hegger.

Surviving are her children, Diane (Jack) Huelskamp, Dennis (Debbie) Tegenkamp, Donna (Larry) Root all of Breese, and Paul (Evelyn) Tegenkamp of Carlyle; grandchildren, John (Kim) Huelskamp, Amy (Brian) Wuebbels, Heidi (fiancé Mike Townsend) Bowles, Travis Tegenkamp, John (Jill) Garcia, Terri (Jayson) Schulte, Toni (Brian) Jansen, K.C. (Patrick) Strieker, and Kevin (friend Dawn Cummins) Kammermeyer; 17 great-grandchildren and 2 great-great-grandchildren; step-children, Gary (Sarah) Hegger of Ft. Meyers, FL, Kevin (Marla) Hegger, James (Diane) Hegger, David (Debbie) Hegger, Tom Hegger, Charleen (Terry) Sudholt all of Aviston, Betsy (Matt) Horstmann of Trenton, and Kurt (Nancy) Hegger of Newtown, MO; 19 step-grandchildren and 16 step-great-grandchildren; and sisters-in-law, Ramona Dirks and Barb Tegenkamp both of Effingham.

Mary formerly worked for Illinois Bell Telephone, retired as a billing clerk at St. Joseph's Hospital in Breese, and later worked at Woods Bakery in Breese.  While married to Charles, they enjoyed life and retirement while traveling, cruising, golfing, playing cards, and celebrating time with family and friends.

She was a member of St. Augustine Catholic Church in Breese, former member of St. Dominic Catholic Church in Breese and St. Francis of Assisi Catholic Church in Aviston where she served as a Eucharistic Minister, former president of St. Dominic Altar Sodality, and former member of the mixed and ladies Golf league at Carlyle Lake Golf Course.

Funeral Mass of Christian Burial will be Saturday, January 18, 2020 at 11:00 a.m. at St. Augustine Catholic Church in Breese with Fr. Chuck Tuttle presiding.  Interment will follow in St. Dominic/St. Augustine Cemetery, Breese.

Visitation will be Saturday, January 18, 2020 from 9:00-10:45 a.m. at St. Augustine Catholic Church in Breese.

Mary's family would like to thank Fr. Chuck Tuttle, Heartland Hospice, and Breese Nursing Home Staff for the loving care provided to their mom and grandmother.

In lieu of flowers, plants, and other gifts, memorials may be made to St. Augustine Catholic Church, St. Dominic Catholic Church, or Heartland Hospice and will be received at the church or through Moss Funeral Home in Breese who is serving the family.