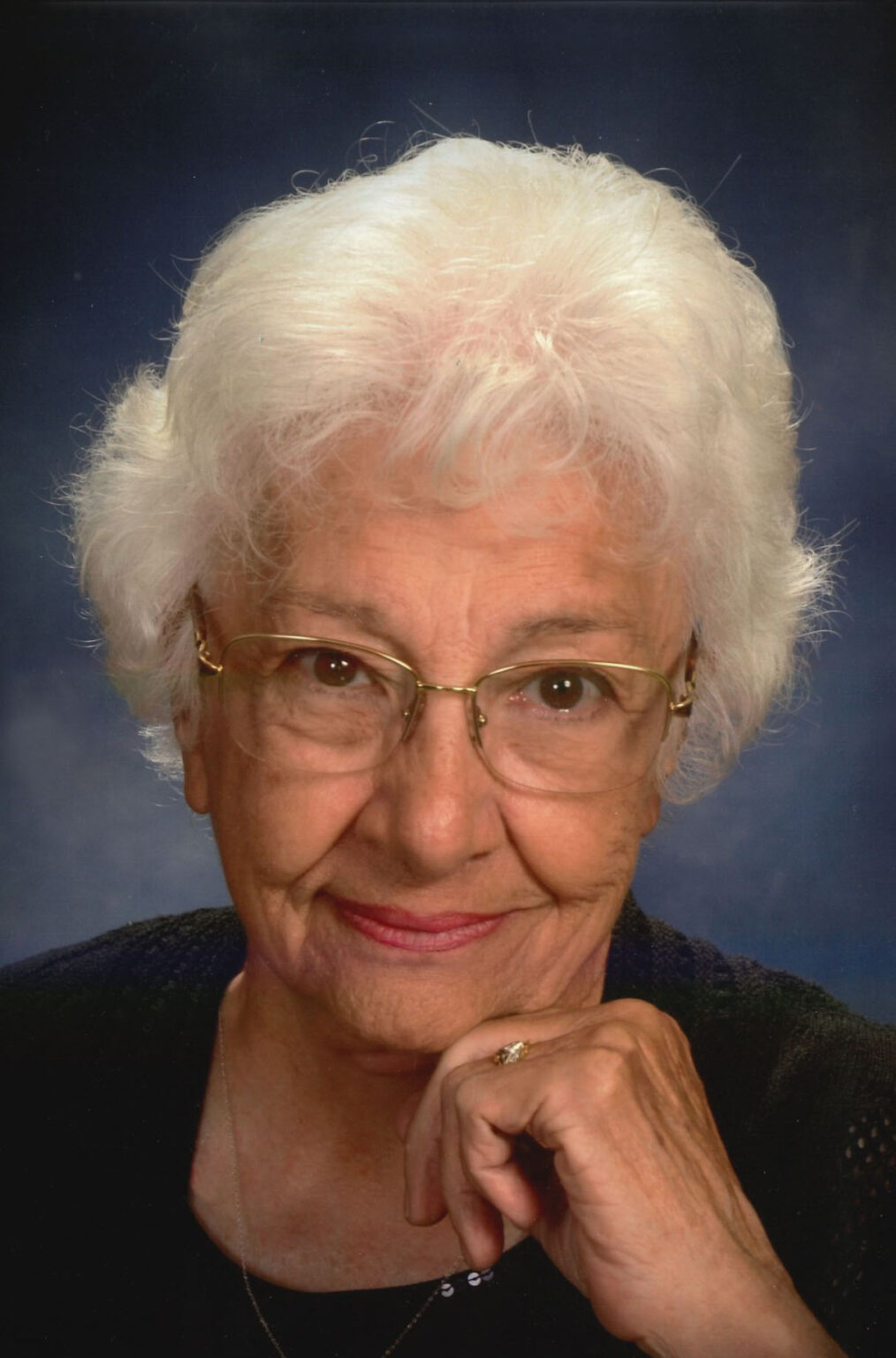 Mary Margaret "Marie" Straeter
Visitation Dates and Times

Saturday, April 1, 2023 from 9:00 – 10:45 a.m.

Visitation Location

St. Rose Catholic Church ~ St. Rose
Service Date

Service Time

Service Location

St. Rose Catholic Church ~ St. Rose
Full Obituary

Mary Margaret "Marie" Straeter, nee Jansen, age 89, of St. Rose, passed away at her home on March 28, 2023.

She was born in Albers on August 5, 1933, a daughter of the late William and Margaret, nee Kloeckner, Jansen. Marie is the last surviving member of that family.

She married Lawrence "Larry" Straeter on October 25, 1955 at St. Bernard Catholic Church in Albers and he preceded her in death on March 29, 2015.

In addition to her parents and husband, she was preceded in death by a son, Jerome "Jerry" Straeter; siblings, Norbert Jansen, Martha (Al) Varel, Stella (Al) Heimann, Albert (Catherine) Jansen, Raymond (Adele) Jansen, Leo (Henrietta) Jansen, Sr. Eulogia Jansen, ASC, Clara (Robert) Schachner, Vincent Jansen, Edmund Jansen, and Louis Jansen in infancy; father-in-law and mother-in-law, Frank and Elizabeth, nee Schrage, Straeter; and brothers-in-law and sisters-in-law, Al (Esther) Straeter, Victor (Mary E.) Straeter, Veronica (Vic) Ratermann, Ann (Harold) Stoff, and Rose Mary Straeter.

Marie is survived by her sons, William (Tammy) Straeter of St. Rose, Richard (Rose) Straeter of Mt. Vernon, Andrew (Coletta) Straeter of St. Rose, Joseph Straeter of St. Rose, and Daniel (Wanda) Straeter of St. Rose; thirteen grandchildren, Curtis (Precious) Straeter, Kelsey Straeter, Kirstie (Eric) Anderson, Colby Straeter, Mark Straeter, Jeanette (Will) Payne, Logan (Victoria) Straeter, Dane (Trang) Straeter, Vance Straeter, Colin Straeter, Maddie Marie Straeter, Nathan (Katelyn) Straeter, and Ryan (Kayleigh) Straeter; great-grandchildren, Leif Straeter, Will and Thomas Anderson, and Marie Jeanette Payne; six step-grandchildren; thirteen step-great-grandchildren; three step-great-great-grandchildren; sisters-in-law, Marie Jansen of Aviston and Norma Jansen of Albers; and numerous nieces and nephews.

Marie was a homemaker at heart and enjoyed every aspect of taking care of her six boys.  Her favorite quote was, "That's why I made a home - to be there."  She was a member of St. Rose Catholic Church.  She enjoyed reading, especially the topic of Psychology and also reading the quotes of the Philosophers.  Marie was dedicated to living her life and heritage of faith. Her faith grew in intensity over the last several years knowing Jesus and his love made her smile.

Funeral Mass of Christian Burial will be Saturday, April 1, 2023 at 11:00 a.m. at St. Rose Catholic Church in St. Rose with Fr. Chuck Tuttle presiding and Deacon Linus Klostermann assisting.  Interment will follow at St. Rose Cemetery.

Visitation will be Saturday, April 1, 2023 from 9:00 – 10:45 a.m. at St. Rose Catholic Church in St. Rose.

In lieu of flowers, plants, and other gifts, memorials may be made to St. Rose Catholic Church or St. Rose Cemetery and will be received at the visitation or by mail, Moss Funeral Home, 535 N. 5th St. Breese, IL 62230, who is serving the family.