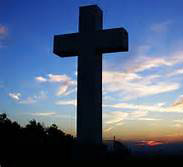 Mary P. Gebke
Service Date

Graveside Service-Tuesday, October 29, 2019

Service Time

10:00 a.m.

Service Location

St. Dominic/St. Augustine Cemetery, Breese
Full Obituary

Mary P. Gebke, age 81, of Vandalia and formerly of Breese, born May 24, 1938 in Breese, IL the daughter of the late Herman and Julia (Seelhoefer) Gebke, passed away Sunday, October 27, 2019 in Vandalia.

In addition to her parents, she was preceded in death by siblings Vincent, Aloys, Frances, Leona, and Lucille Gebke.  Mary was born and raised in the catholic faith.

Graveside Service will be held Tuesday, October 29, 2019 at 10:00 a.m. at St. Dominic/St. Augustine Catholic Cemetery, Breese, IL with Deacon Linus Klostermann officiating.