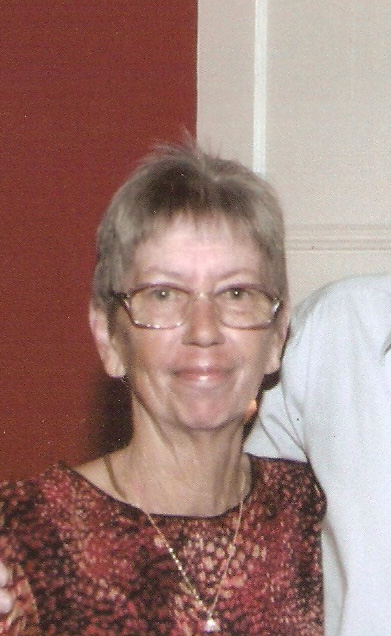 Mary R. Sellers
Visitation Dates and Times

Tuesday July 15, ~ 4:00 to 8:00 P.M.
Wednesday July 16, ~ 9:00 to 10:45 A.M.

Visitation Location

Moss Funeral Home, Breese
Service Date

Wednesday July 16, 2014

Service Time

11:00 A.M.

Service Location

Moss Funeral Home, Breese
Full Obituary

Mary R. Sellers, nee Steinman, 70, of Breese, died Sunday, July 13, 2014 at St. Joseph's Hospital in Breese.

Mrs. Sellers was born July 18, 1943 in Breese to Edward and Regina (Deiters) Steinman; they preceded her in death.

Also preceded in death by her father-in-law and mother-in-law, Ralph and Dorothy (Merian) Sellers; and a brother-in-law, Richard "Dick" Sellers.

She married Ron Sellers on January 15, 1971 in Belleville, IL and he survives in Breese.

In addition to her husband, she is also survived by her children, Sheila (Dennis) Meier of Breese and Jim (Carrie) Sellers of Vandalia; 4 grandchildren, Jamie, Emily, and Dylan Meier, and Kylie Sellers; siblings, Paul (Jean) Steinman of Breese and Jean (Don) Bujnak of Belleville; sisters-in-law and brother-in-law, Donna (Ken) Eversgerd and Patricia Ann Sellers of Breese; and numerous nieces and nephews.

Mary retired as the co-owner and operator of Sellers Auto Salvage in Breese and was a member of St. John's United Church of Christ in Breese. She enjoyed flowers, bowling, bird watching, reading, and especially spending time with her grandchildren.

"You were a precious gift from God above, so much beauty, grace and love. You touched our hearts in so many ways, your smile so bright even on the bad days. You heard God's whisper calling you home, you didn't want to go and leave us alone. You loved us so much, you held on tight, till all the strength was gone and no more earthly might. So you gave your hand to God and slowly drifted away, knowing that we will all be together again some day."

Funeral Services will be Wednesday, July 16, 2014 at 11:00 am at the Moss Funeral Home in Breese with Pastor Jeff Schwab officiating. Interment will follow in Ellwood Cemetery, Breese, IL

Visitation will be Tuesday, July 15, 2014 from 4:00-8:00 pm and again on Wednesday, July 16, 2014 from 9:00-10:45 am at the Moss Funeral Home in Breese.

In lieu of flowers, memorials can be made to the Breese Lions Club or to Celtic Hospice and will be received at the funeral home.