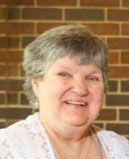 Meredith A. McMinn
Full Obituary

Meredith Alice Griffin McMinn, 81, passed away peacefully the morning Sunday, February 9th, after a courageous decade long battle with COPD.

Meredith was born September 25th, 1938 in Colby, KS, the daughter of Leslie and Vera Griffin, and raised in Moline, IL. She was a graduate of Millikin University, where she also met her future husband George.

A lifelong educator, she began her teaching career at Macon High School, then on to Eisenhower, and finished her career at MacArthur, where she taught PE and Driver's Ed.  She also coached a number of sports, including bowling, softball, and golf.  Her driver's ed students will remember her for their trips through the Dairy Queen and Millikin bank drive thrus.  She famously said "they have to learn to drive everywhere, not just on the streets!"  She also helped direct various plays and programs in her early teaching years.

Family was always first for Meredith, both as a dedicated wife, loving mother to her two sons, grandmother of 7, and great grandmother of 2 with one more on the way.  She was active throughout the years, from hosting mahjong parties with ladies from the local temple, to being a Bass Widow during her husband George's interest in Bass fishing with local clubs, as well as taking many of the Scovill Zoo animals to presentations all over Macon County during her stint as a volunteer.  As a couple they were also active, along with her Mother in Law Dorothy McMinn, in the Macon County Democratic party. She served for many years on various positions of the Housing Corporation for the Tri Delta sorority house at Millikin, only giving up the reins when her health required her last year to move closer to family in Southern Illinois. She loved most sports, and boasted of travelling the world from her chair as she watched tennis on TV all over the world, always live, no matter what time of night or day. In recent years she could be found perched on her favorite chair at Pop's Place, where she loved to "play the machines" as well as enjoy their occasional goulash special, always a red-letter day on her calendar.  Most recently a resident of Cedarhurst of Breese, IL, she was known for her prowess at the regular bingo games, which she would win with an alarming (to her fellow residents) regularity.

She is survived by her son Dan McMinn, and daughter-in-law Tami Seegrist McMinn, of Gold Bar, WA; son Doug, and daughter-in-law Louise Butcher McMinn, of Breese, IL; grandchildren Kristin Heckel of Gold Bar, WA, Aaron McMinn of Woodstock, IL, Sarah Caldwell of Arlington, WA, and Jonathan, Luke, Dylan, and Jake McMinn, of Breese, IL; and Great grandchildren Alexa Heckel of Gold Bar, WA, Will McMinn of Woodstock IL, as well as Baby Caldwell, Arlington, WA, due later this year.  She also leaves behind her older sister Nancy Massaro, of Grand Rapids, MN, and her younger brother David Griffin, of Decatur, AL, as well as many friends from across the years.

Private service to be held for family only; the family requests in lieu of flowers that she be remembered with a donation to the Tri Delta Sorority of Millikin University, or Camp Ondessonk of Ozark, IL, which will be received through Moss Funeral Home, 535 N. 5th, Breese, IL, 62230 who is serving the family.