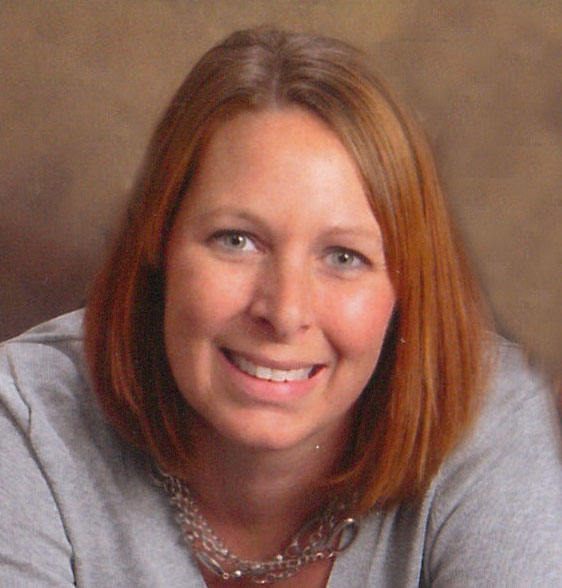 Michelle M. Varel
Visitation Dates and Times

Friday, August 12, 2016 4:00-8:00 p.m.
Saturday, August 13, 2016 8:00-9:00 a.m.

Visitation Location

Moss Funeral Home, Breese
Service Date

Satruday, August 13, 2016

Service Time

10:00 a.m.

Service Location

St. Cecilia Catholic Church, Bartelso
Full Obituary

Michelle M. Varel, nee Langenhorst, age 37 of Bartelso, born May 11, 1979 in Belleville, the daughter of Darlene Langenhorst, died Wednesday, August 10, 2016 at her residence.

Surviving is her husband Eric Varel of Bartelso, whom she married June 2, 2001 at St. Boniface Catholic Church in Germantown; her children, Ava, Elena, and Evan Varel; her mother, Darlene Langenhorst of Germantown; her mother-in-law, Betty, nee Koopmann, Varel of Bartelso; sisters-in-law and brothers-in-law, Melissa (Brian) Buchheit of O'Fallon, Jason (friend Stacy Grawe) Varel of Bartelso, Melinda (Pat) McDermott of Western Springs, Amy (Aaron) McClean of O'Fallon, Jessie Varel of Bartelso, Melanie (Steve) Hersey of O'Fallon, Jeremy (Katie) Varel of O'Fallon, and Alison (Adam) Fuhler of Aviston; and numerous nieces, nephews, aunts, uncles, cousins, and friends.

She was preceded in death by her father-in-law, James Varel; grandparents, Frank and Cecilia, nee Schniers, Langenhorst; and uncles, Herbert and Gerald Langenhorst.

Michelle earned her Bachelor of Science Degree with an Elementary and Middle School Teachers Certificate in 2001 and later earned her Master's Degree in Education in 2011 both from SIU-Edwardsville. She retired as a teacher from Germantown Elementary School.

She was a member of St. Cecilia Catholic Church in Bartelso, the Bartelso Elementary School Board, and the Friday Night Fighters, raising money for the Clinton County Relay for Life. Michelle enjoyed reading and was highly involved in her children's lives, spending countless hours on homework and school projects, coaching them softball and as an assistant volleyball coach, and organizing field days at their school.

Funeral Mass of Christian Burial will be Saturday, August 13, 2016 at 10:00 a.m. at St. Cecilia Catholic Church in Bartelso with Fr. James Buerster presiding. Interment will follow in St. Cecilia Cemetery, Bartelso.

Visitation will be Friday, August 12, 2016 from 4:00 to 8:00 p.m. and again on Saturday, August 13, 2016 from 8:00 to 9:00 a.m. at the Moss Funeral Home in Breese.

In lieu of flowers, memorials may be made to her children's education fund, Hospice of Southern Illinois, or to the Clinton County Relay for Life and will be received at the funeral home.