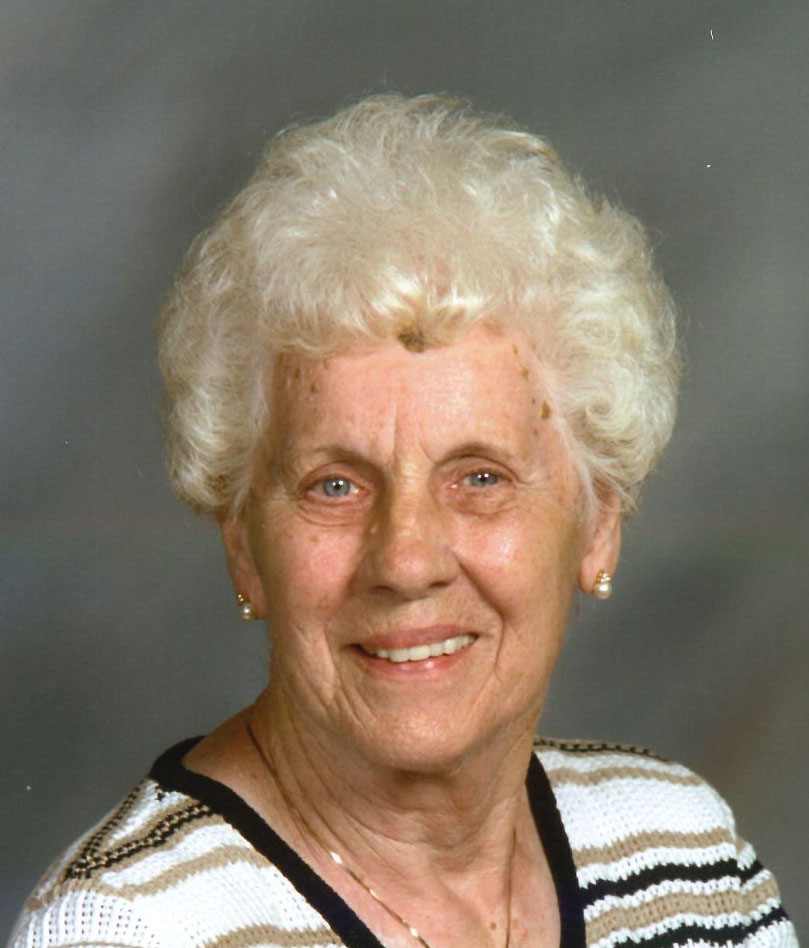 Mildred A. Boeckmann
Visitation Dates and Times

Tuesday, July 23, 2019  8:00-10:45 a.m.

Visitation Location

St. Boniface Catholic Church, Germantown
Service Date

Tuesday, July 23, 2019

Service Time

11:00 a.m.

Service Location

St. Boniface Catholic Church, Germantown
Full Obituary

Mildred A. Boeckmann, age 88, of Germantown, passed away Friday, July 19, 2019 at Breese Nursing Home.

She was born November 19, 1930 in Germantown, the daughter of Joseph and Gertrude, nee Winter, Kohrmann.

In addition to her parents, she was preceded in death by her husband Raymond "Bucky" Boeckmann whom she married October 13, 1953 at St. Boniface Catholic Church in Germantown and who died June 2, 2004; siblings, Florence Jansen and husband Richard, Lorraine Linnemann and husband Alfred "Pete", and Marilyn Beckmann; and brothers-in-law and sisters-in-law, Edward "Artie" Thoele, Cletus "Skeets" Holtmann, Diane Kohrmann, Bernard Boeckmann, Harry Boeckmann, Frances Beckmann, Alphonse Boeckmann, Alvin Boeckmann, Adolph Boeckmann, and Martin Boeckmann.

Surviving are her children, Kevin (Kathy) Boeckmann, Glen (Lisa) Boeckmann, Russ (Cindy) Boeckmann, and Jan Boeckmann all of Germantown; grandchildren, Nicholas (special friend Jen Boothby) Boeckmann, Karli (special friend Grant Johnston) Boeckmann, Garrett (special friend Morgan Schniers) Boeckmann, Brady (special friend Reagan Abert) Boeckmann, Zachary (fiancée Jilissa Payne) Boeckmann, and Kaley (Justin) Vonder Haar; siblings, Robert (Clara) Kohrmann of Albers, Mary Jane Thoele, Marcella "Sally" (Severin "Sep") Brueggemann, Roger Kohrmann, Carolyn Holtmann, Joseph Kohrmann, and Joann (Jim) Haake all of Germantown; a brother-in-law, Virgil Beckmann of Germantown; and numerous nieces and nephews.

Mildred formerly worked at Welsch in Trenton and was a member of St. Boniface Catholic Church and Altar Sodality in Germantown. She enjoyed playing bingo and cards, watching the St. Louis Cardinals, but most of all spending time with her grandchildren.

Funeral Mass of Christian Burial will be Tuesday, July 23, 2019 at 11:00 a.m. at St. Boniface Catholic Church in Germantown with Fr. James Buerster presiding. Interment will follow in St. Boniface Cemetery, Germantown.

Visitation will be Tuesday, July 23, 2019 from 8:00-10:45 a.m. at St. Boniface Catholic Church in Germantown.

In lieu of flowers, plants, and other gifts, memorials may be made to Mater Dei Catholic High School or St. Boniface Catholic Church and will be received at the church or through Moss Funeral Home who is serving the Boeckmann family.