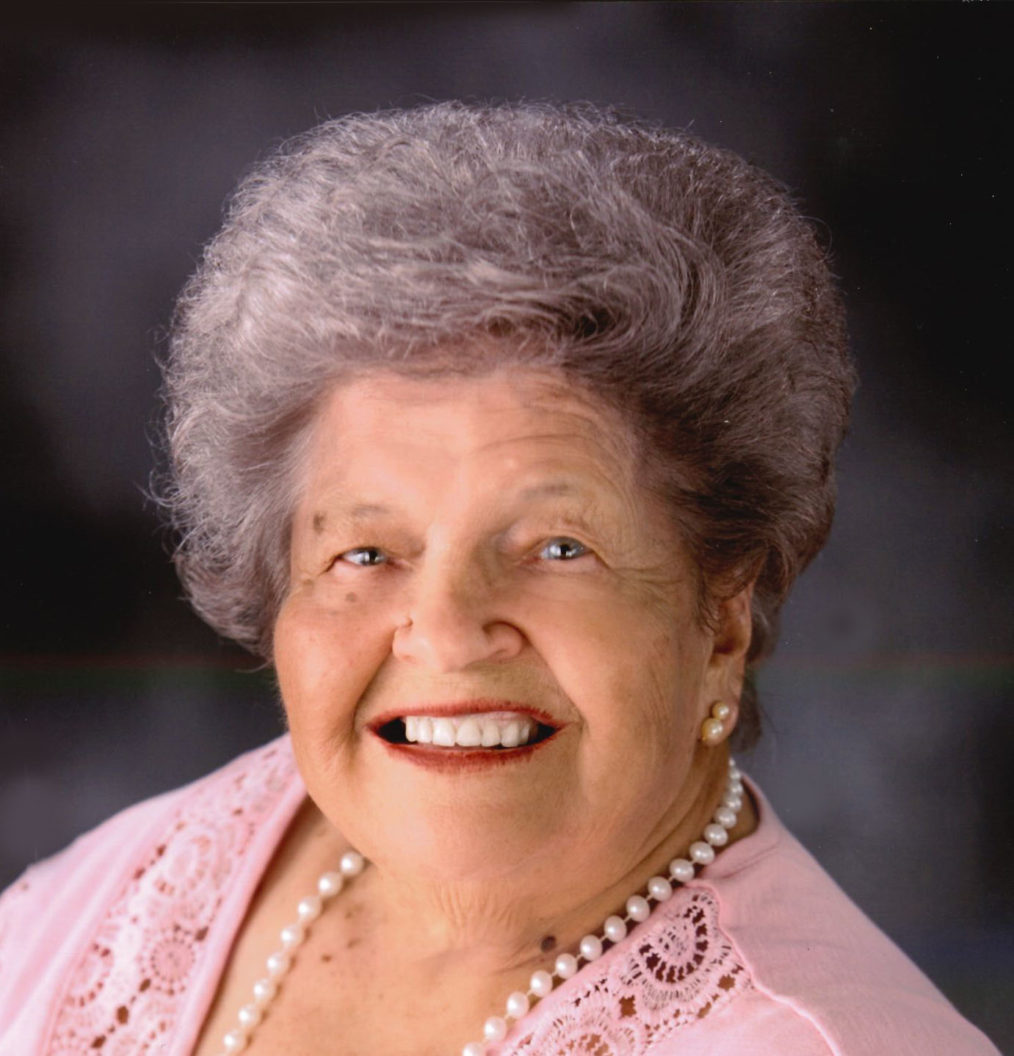 Mildred A. "Millie" Renschen

Visitation Dates and Times

Friday, October 11, 2019  4:00-8:00 p.m.

Saturday, October 12, 2019  8:00-9:30 a.m.

Visitation Location

Moss Funeral Home, Germantown
Service Date

Saturday, October 12, 2019

Service Time

10:00 a.m.

Service Location

St. Boniface Catholic Church, Germantown
Full Obituary

Mildred A. "Millie" Renschen, age 89, of Germantown, passed away Tuesday, October 8, 2019 at Breese Nursing Home.

She was born August 29, 1930 in New Baden, a daughter of the late John and Josephine, nee Leonard, Albers.

In addition to her parents, she was preceded in death by her husband August "Gus" Renschen, whom she married July 8, 1958 at St. Damian Catholic Church in Damiansville and who died April 22, 1981; a granddaughter, Rose Heden; brother, Ray Albers; father-in-law and mother-in-law, August and Mary, nee Haar, Renschen; and sisters-in-law and brothers-in-law, Esther Albers, Paul Peek, Bernell Loepker, Marcel Heimann, Cornelius Renschen and wife Eleanor, Bill Haar and wife Johanna, Elmer Renschen, and Erma Eversgerd-Gallatin and husbands Christopher Eversgerd and Francis Gallatin.

Surviving are her children, David (Deb) Renschen of Aviston, Mary (Mike) Hellmann of Bartelso, and Brenda (Rich) Winkeler of Bartelso; grandchildren, Shawna Heden. Jonathan (Carri) Renschen, Fancy Jones, Kurt (Amanda) Hellmann, Alicia (Craig) Von Bokel, Kyle Winkeler, Ryan Winkeler, and Lindsay Winkeler; 9 great-grandchildren; siblings, Gene Albers of Breese, Dolores Peek of Aviston, Norbert (Ruth Ann) Albers of Beckemeyer, and Lou Heimann of Aviston; and nieces and nephews.

Millie formerly worked at Wee Walker Shoe Factory, Breese Nursing Home, and was also an in-home babysitter. She was a member of St. Boniface Catholic Church and Altar Sodality in Germantown and the Albers American Legion Post 1026 Auxiliary. Millie enjoyed baking, quilting, and especially watching the St. Louis Cardinals and the Germantown Reds play in the Clinton County Baseball League where she was known as their #1 fan.

Funeral Mass of Christian Burial will be Saturday, October 12, 2019 at 10:00 a.m. at St. Boniface Catholic Church in Germantown with Fr. James Buerster presiding. Interment will follow in St. Boniface Cemetery, Germantown.

Visitation will be Friday, October 11, 2019 from 4:00-8:00 p.m. and again on Saturday, October 12, 2019 from 8:00-9:30 a.m. at Moss Funeral Home in Germantown.

In lieu of flowers, plants, and other gifts, memorials may be made to Juvenile Diabetes Research Foundation (JDRF) or the Breese Nursing Home Activity Fund and will be received at the funeral home.