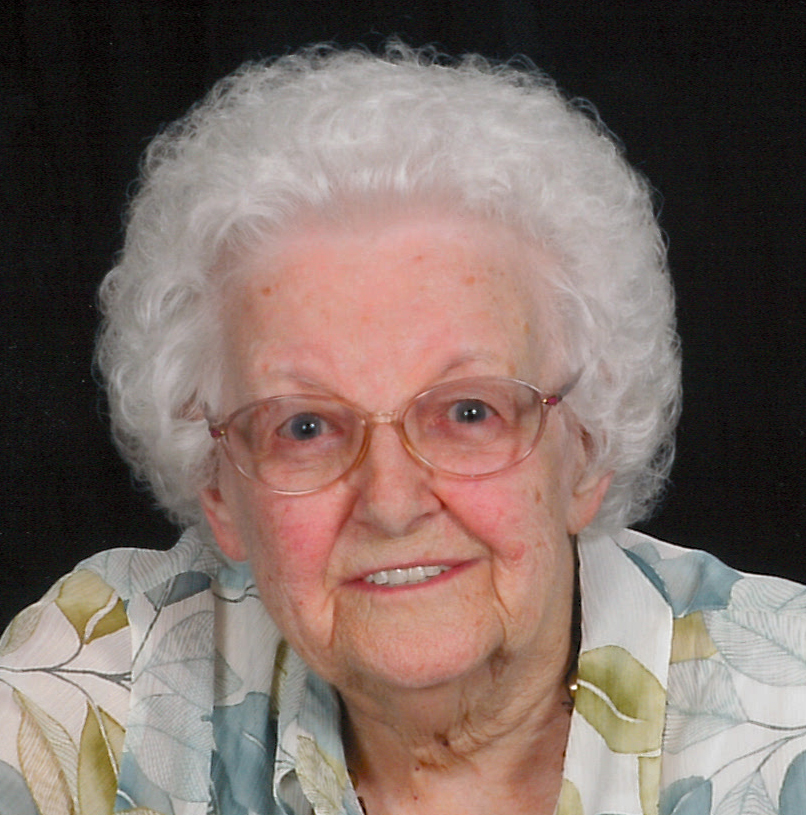 Mildred C. Hitpas
Visitation Dates and Times

Tuesday January 19, 9:00 to 10:50 a.m.

Visitation Location

St. Dominic Catholic Church, Breese
Service Date

Tuesday, January 19, 2016

Service Time

11:00 a.m.

Service Location

St. Dominic Catholic Church, Breese
Full Obituary

Mildred C. Hitpas, 97, of Breese died Monday, January 11, 2016 at Breese Nursing Home.

She was born August 25, 1918 in Little Prairie to William and Elizabeth (Kreke) Kueneke: they preceded her in death.

She married Joseph Hitpas on April 13, 1940 at St. Mary Catholic Church in Evansville, IN; he preceded her in death on August 23, 1996.

Also preceded in death by brothers, Clarence Kueneke & Arthur Kueneke; a sister, Evelyn Nordmann; brothers-in-law, Frank Nordmann, Horton Harris, Edwin Hitpas, & Leo Hitpas; sisters-in-law Estelle Kueneke, Marcella Kueneke, Mary Hitpas, & Sr. Mary Emeline Hitpas S.S.M.

Surviving are her children, Fr. Joseph Hitpas OMI of Waubun, MN, Thomas (Diane) Hitpas of Westminster, CO, Daniel Hitpas of Breese, Gary (Donna) Hitpas of New Baden, & Jill (Scott) Grabinger of Centennial, CO.

6 grandchildren, Cassie (Dan) Varel, Corran (Chris) Huber, Callyn (Brent) Terveer, Michael (Sarah) Grabinger, Lindsay (Rick) Otipoby, & Amanda (friend Nick Maydew) Hitpas.

9 great grandchildren Delaney, Reese, & Grady Varel, Charlie, Jack, & Henry Huber, Addison & Bailey Grabinger, & Luke Otipoby.

A sister Mary Ann "Dolly" Harris of Pasadena, TX

Sister-in-law Vera Hitpas of Mt. Pleasant, MI.

Mildred worked for the Department of Agriculture for over 30 years. She was a volunteer at St. Dominic Catholic Church and grade school as the financial office manager. She enjoyed genealogy family research, was an avid reader, was very musically talented, and enjoyed football.

Member of St. Dominic Catholic Church and Altar Sodality.

Funeral Mass of Christian Burial will be Tuesday, January 19, 2016 at 11:00 am at St. Dominic Catholic Church in Breese. Fr. Joseph Hitpas, Fr. Patrick Peter, Fr. William Hitpas and Deacon Linus Klostermann con-celebrating. Interment will follow in St. Dominic/St. Augustine Cemetery.

Visitation will be Tuesday, January 19, from 9:00 to 10:50 a.m. at St. Dominic Catholic Church in Breese.

Memorials can be made to Oblates of Mary Immaculate, St. Dominic Church, Mater Dei High School or All Saints Academy and will be received at the visitation or through Moss Funeral Home in Breese who is handling the arrangements.