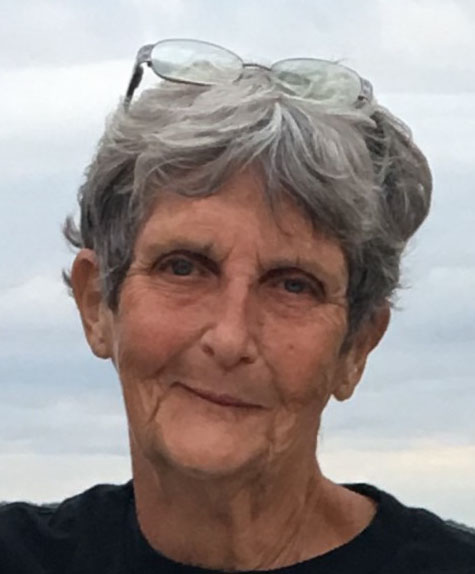 Nancy J. "Fancy" Loepker

Visitation Dates and Times

Tuesday, October 1, 2019  4:00-8:00 p.m.

Wednesday, October 2, 2019  8:00-9:30 a.m.

Visitation Location

Moss Funeral Home, Breese
Service Date

Wednesday, October 2, 2019

Service Time

10:00 a.m.

Service Location

St. Mary's Catholic Church, Carlyle
Full Obituary

Nancy J. "Fancy" Loepker, age 73, of Beckemeyer, passed away Thursday, September 26, 2019 at Barnes-Jewish Hospital in St. Louis surrounded by her family.

She was born April 20, 1946 in Breese, a daughter of the late Eugene "Boot" and Loretta "YooHoo", nee Becker, Timmermann.

In addition to her parents, she was preceded in death by her husband Donald Loepker, whom she married July 18, 1970 at St. Anthony's Catholic Church in Beckemeyer and who died February 19, 2011; father-in-law and mother-in-law, Anton and Wilhelmina, nee Pingsterhaus, Loepker; and sisters-in-law and brothers-in-law, Delores Schrage and husband Lee, Dan Langenhorst, Katie Loepker, Victor Loepker and wives Bernice and Mary, Paul Loepker and wife Rosemary "Toots", Bernell Loepker, and Paul Beckmann.

Surviving are her children, Mark (Laura) Loepker of Carlyle, Michelle (Trevon, Sr.) Mosley of Belleville, and Matthew (fiancée Sarah Schomaker) Loepker of Carlyle; grandchildren, Sara (friend Caleb Thomas) Loepker, Rachel Loepker, Jacob Loepker, Trey Mosley, and Drake Mosley; siblings, Sandy (Warren) Ittner of Belleville, David (Margie) Timmermann of Trenton, and Michael Timmermann of Beckemeyer; brothers-in-law and sisters-in-law, Elmer Loepker of Damiansville, Lester (Debbie) Loepker of Germantown, Henrietta (Ben) Koch of Germantown, Marilyn (David) Buehne of St. Rose, Gerri (Leroy) Wiegmann of Carlyle, JoAnn Langenhorst of Aviston, Netsy (Lester) Wuebbels of Germantown, and Lou Heimann of Aviston; and nieces and nephews.

Nancy received her degree in nursing and retired after 48 years from Memorial Hospital in Belleville. She enjoyed cooking, bingo, spending time with her friends, walking her kids' dogs Cash and Ruby, but most of all absolutely adored her grandchildren, where she attended every sporting event, band concert, queen pageant, and school events.

She was a member of St. Mary Catholic Church in Carlyle and the Beckemeyer American Legion Post 1227 Auxiliary where she helped with all the funeral luncheons.

Nancy's family would like to say a special "Thank You" to the 7800 ICU nurses and the 7900 nurses at Barnes-Jewish Hospital for taking such great care and Nancy and her family.

Funeral Mass of Christian Burial will be Wednesday, October 2, 2019 at 10:00 a.m. at St. Mary's Catholic Church in Carlyle with Fr. George Mauck presiding. Interment will follow in St. Anthony's Cemetery, Beckemeyer.

Visitation will be Tuesday, October 1, 2018 from 4:00-8:00 p.m. and again on Wednesday, October 2, 2019 from 8:00-9:30 a.m. at Moss Funeral Home in Breese.

Memorials may be made to St. Mary's Catholic Church or St. Anthony's Catholic Church and will be received at the funeral home.

The Beckemeyer American Legion Auxiliary will hold services at 7:00 p.m. Tuesday evening at the funeral home.