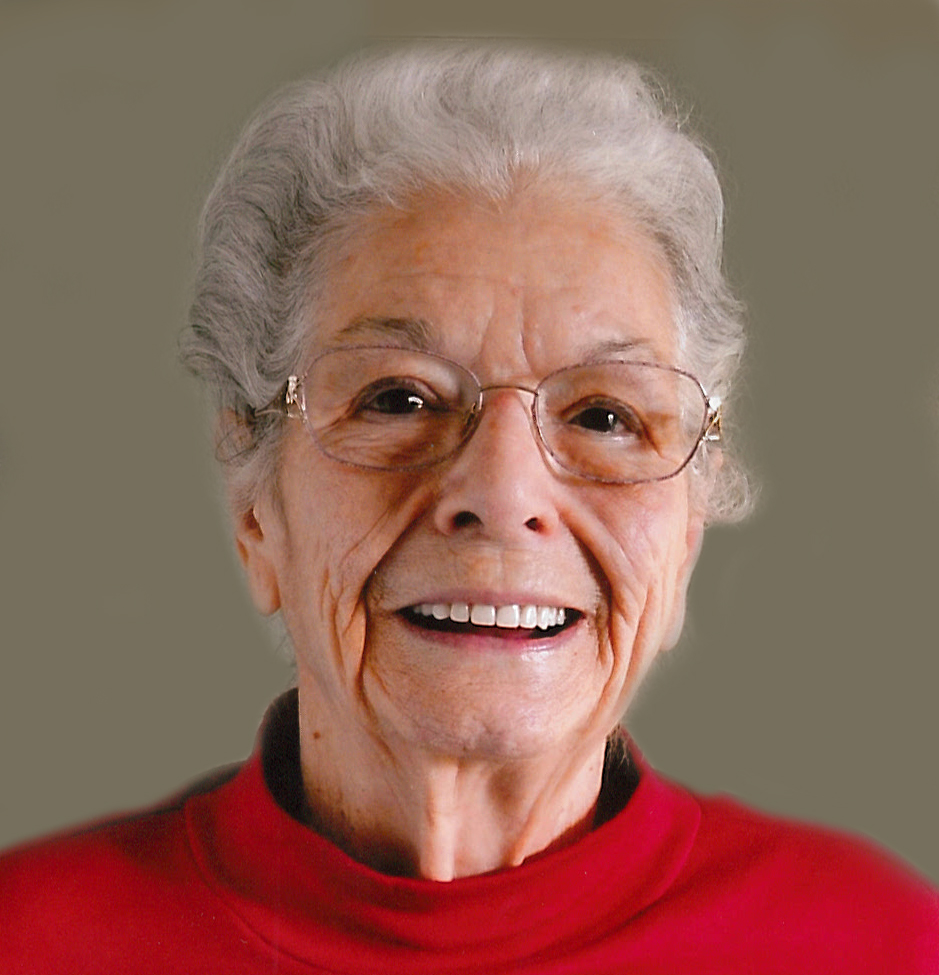 Norma "Jean" Goodwin
Visitation Dates and Times

Wednesday, July 15, 2015 4:00-8:00 p.m.
Thursday, July 16, 2015 8:30-9:30 a.m.

Visitation Location

Moss Funeral Home, Trenton
Service Date

Thursday, July 16, 2015

Service Time

10:00 a.m.

Service Location

West Gate Baptist Church, Trenton
Full Obituary

Norma "Jean" Goodwin, nee Peterson, age 85 and formerly of Trenton, IL, born July 28, 1929 in Laurel, MS, a daughter of Norman Howard and Ann Agnes, nee Rushing, Peterson, died Sunday, July 12, 2015 at Barnes-Jewish Hospital in St. Louis, MO.

Jean retired as a fabricator after 25 years from Arrow Group Industries in Breese, IL. She was a member of West Gate Baptist Church in Trenton, IL and the Hornbeck Pentecostal Church in Hornbeck, TN and enjoyed crocheting, knitting, camping, spending as much time as possible with her family, and especially enjoyed watching and supporting the Trenton American Legion Post 778 baseball team with her husband Gator.

Mrs. Goodwin was preceded in death by her parents; her husband, Ralph "Gator" Goodwin, whom she married on July 1, 1949 in Shreveport, LA and he died September 25, 2004; a sister, Lucille Maxwell; a brother, Douglas Peterson; and a brother-in-law, Frank Allen Barthelemy.

Surviving are her children, Larry Goodwin and wife Pat of Highland, IL, Debby Batchelor and husband Rev. Dale of Troy, TN, Jerry Goodwin and wife Doris of Trenton, IL and Pam Gullo and husband Sam of Trenton, IL; 9 grandchildren, Dawn Musenbrock and husband Tom, Tammy Steward and husband Denver, Chris Goodwin and friend Jill Crowe-Lembeck, Joshua Batchelor and wife Ruth, Jeremy Batchelor and wife Sandy, Brent Rakers and wife Jessica, Jackie Campos and husband Berti, David Gullo, and Cindy Pettibone and husband Jordan; 13 great-grandchildren, Ethan and Gwen Musenbrock, Montana and Dakota Steward, Adilyn Goodwin, Nadia Batchelor, Sarah and Michelle Batchelor, Gage Armstrong, Caden McCann, Lexi and Kanon Rakers, and Christian Campos; a sister Linda Barthelemy of Nederland, TX; a sister-in-law, Jane Peterson of Bossier City, LA; and a brother-in-law, Jack Maxwell of Beaumont, TX.

Funeral Services with be Thursday, July 16, 2015 at 10:00 a.m. at West Gate Baptist Church in Trenton, IL with Rev. Paul Hooks, Rev. Michael May, and Rev. Dale Batchelor officiating. Interment will follow in Trenton Cemetery, Trenton, IL.

Visitation will be Wednesday, July 15, 2015 from 4:00-8:00 p.m. and again on Thursday, July 16, 2015 from 8:30-9:30 a.m. at the Moss Funeral Home in Trenton, IL.

Memorials can be made to the Trenton American Legion Post 778 baseball team, the Hornbeck Pentecostal Church, or to West Gate Baptist Church and will be received at the funeral home.