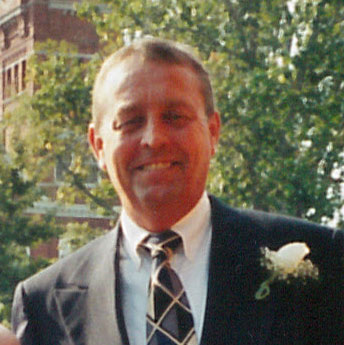 Norman Hollenkamp
Visitation Dates and Times
Full Obituary

Norman R. Hollenkamp 67 of Nashville died Sunday May 14, 2017 at Washington County Hospital in Nashville.

He was born December 19, 1949 in Breese to Norbert and Estella (Wiegmann) Hollenkamp: they preceded him in death. Also, preceded in death by a brother Jerry Hollenkamp, sisters-in-law Lou Hollenkamp, Betty Hollenkamp.

Surviving are his children Cheryl (Shawn) Johnson of Covington, GA, Kristen (David) Wright of San Francisco, CA, Keith (fiancée A.J. Christensen) Hollenkamp of Champaign.

4 grandchildren Billy, Madelyn Johnson, Adeline, Robert Wright.

Siblings, Dennis (Susie) Hollenkamp of Carlyle, Ronald (Diane) Hollenkamp of Aviston, Rich (Mary) Hollenkamp of Breese, Janice (Carl) Haas of Bowling Green, KY, Margie (Wayne) Kiefer of New Baden, Marvin (Jane) Hollenkamp of Aviston, Eileen (Jim) Boeckmann of Breese.

Sister-in-law Aggie (Butch) Wellen of Highland.

Norman formerly owned and operated Krebs Cathedral Art Glass Company in Breese. He was an avid fan of the St. Louis cardinals, enjoyed playing ping pong and tennis.

Memorials can be made to St. Vincent DePaul Food Pantry and will be received through Moss Funeral home, Breese.