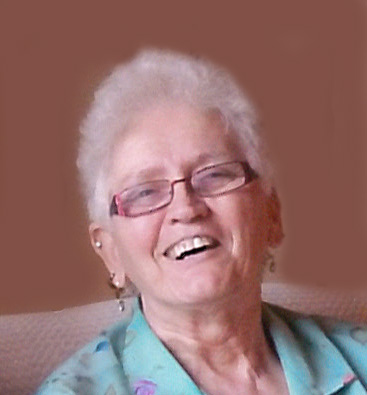 Patricia A. Feldmann
Visitation Dates and Times

Tuesday, February 16, 2016  9:00-11:00 a.m.

Visitation Location

St. Francis Catholic Church, Aviston
Service Date

Tuesday, February 16, 2016

Service Time

11:00 a.m.

Service Location

St. Francis Catholic Church, Aviston
Full Obituary

Patricia A. Feldmann, nee Litteken, age 72 of Aviston, born August 1, 1943 in St. Louis, MO, a daughter of the late Stephen G. and Ruth, nee Day, Litteken, died Thursday, February 11, 2016 at Aviston Countryside Manor.

Patricia retired from the Federal Civil Service in St. Louis and was a member of St. Francis Catholic Church and Ladies Sodality in Aviston where she served in Special Ministry and led the Rosary on Sundays and at the nursing home. She enjoyed scrapbooking, crocheting, playing cards, and especially spending time with her family.

Surviving is her husband, Robert Feldmann of Aviston, whom she married January 8, 1966 at All Souls Catholic Church in Overland, MO; daughters, Connie Brown of Pevely, MO and Jeanette Craig of Woodson Terrace, MO; 7 grandchildren, Krystal Feldmann, Tammy Brown-Schaffer and husband Zach, Thomas Brown, William Brown, Andru Craig, Angela Carless, Ruth Hannah Carless; 2 great-grandchildren, Tristan Brown and Audrianna Schaffer; and brothers-in-law and sisters-in-law, Sydney Miller of Arizona, Nancy Litteken of Kirkwood, MO, Diane Litteken of St. Ann, MO, and Janet Middendorf and husband Wayland of Aviston.

In addition to her parents, she was also preceded in death by a sister, Romanza Miller; brothers, Stephen A. Litteken, Edward Litteken, and Ronald Litteken, and her father-in-law and mother-in-law, Aloys and Alvina, nee Rakers, Feldmann.

A Memorial Mass will be Tuesday, February 16, 2016 at 11:00 a.m. at St. Francis Catholic Church in Aviston with Fr. Daniel Friedman officiating. Interment will follow in St. Francis Cemetery, Aviston, IL.

Visitation will be Tuesday, February 16, 2016 from 9:00-11:00 a.m. at St. Francis Catholic Church in Aviston.

Memorials can be made to Hospice of Southern Illinois, ALS Association, or the Muscular Dystrophy Association and will be received at the church or through Moss Funeral Home, 535 N. 5th, Breese, IL 62230 who is in charge of the arrangements.