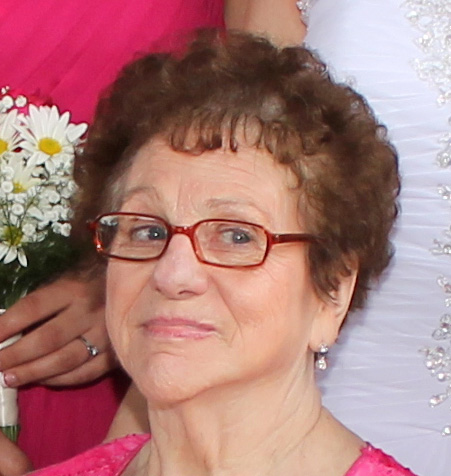 Patricia "Pat" Stallard

Visitation Dates and Times

Tuesday, September 8, 2015 5:00-8:00 p.m.
Wednesday, September 9, 2015 12:30-1:30 p.m.

Visitation Location

Moss Funeral Home, Breese
Service Date

Wednesday, September 9, 2015

Service Time

2:00 p.m.

Service Location

St. Rose Catholic Church, St. Rose
Full Obituary

Patricia C. "Pat" Stallard, nee Tebbe, age 68 of Highland and formerly of St. Rose, born April 18, 1947 in St. Rose, a daughter of the late Leo H. and Regina, nee Detmer, Tebbe, died Sunday, September 6, 2015 at Highland Healthcare Center.

She formerly worked as a nurses aid at Highland Healthcare Center and was a member of St. Rose Catholic Church and Altar Sodality, Highland VFW  Post 5694 Auxiliary, and a 30 year member of the Breese American Legion Post 252 Auxiliary.

Surviving are her children, Marty Stallard and wife Amber of Highland, Jack Stallard and wife Linda of Old Ripley, Mike Stallard and wife Kathy Jo of O'Fallon, and Tracy Davis and husband Dillon of Highland; 16 grandchildren and 9 great-grandchildren; siblings, Paul Tebbe and wife Martha of Staunton, Jim Tebbe and wife Elvira "Toots" of St. Rose, Joan Kohlbrecher and husband Clarence "Butch" of St. Rose, Charley Tebbe of Jamestown, Rich Tebbe and wife Rita of St. Rose, and Dan Tebbe and wife Marilyn of St. Rose; and numerous nieces and nephews.

Pat was preceded in death by her parents and a grandson, Lestat Stallard.

Funeral Mass of Christian Burial will be Wednesday, September 9, 2015 at 2:00 p.m. at St. Rose Catholic Church in St. Rose with Fr. Edward Schaefer officiating. Interment will follow in St. Rose Cemetery.

Visitation will be Tuesday, September 8, 2015 from 5:00-8:00 p.m. and again on Wednesday, September 9, 2015 from 12:30-1:30 p.m. at the Moss Funeral Home in Breese.

Memorials can be made to the donor's choice or to Multiple Sclerosis Association of America and will be received at the funeral home.

The Breese American Legion Auxiliary will hold services at 7:00 p.m. Tuesday evening at the funeral home.