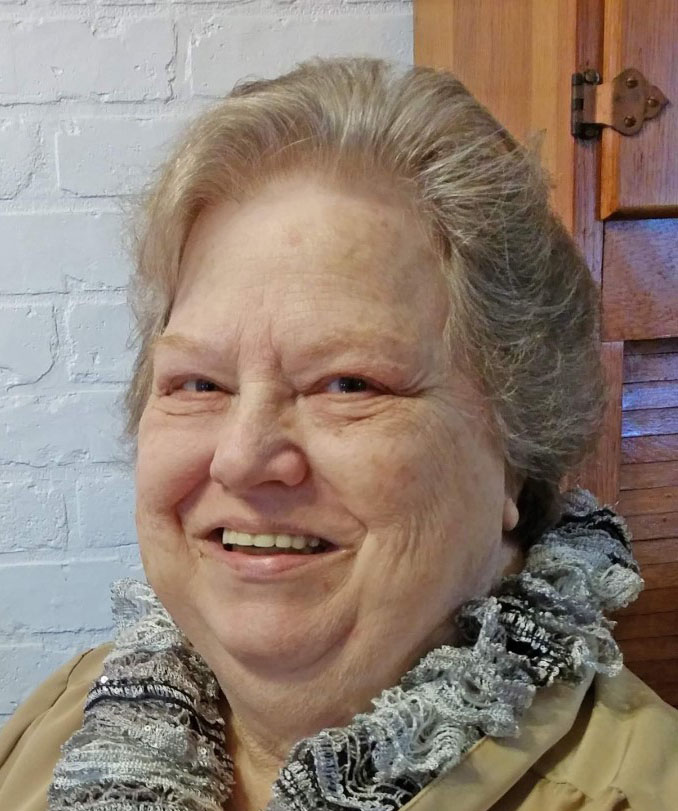 Patricia Sue "Pat" Koerkenmeier
Visitation Dates and Times

Wednesday, June 1, 2022 from 9:00-10:45 a.m.

Visitation Location

Moss Funeral Home ~ Trenton
Service Date

Graveside Service

Wednesday, June 1, 2022

Service Time

Service Location

St. Mary's Cemetery ~ Trenton
Full Obituary

Patricia Sue "Pat" Koerkenmeier, nee Badgley, age 76, passed away May 27, 2022 at her home in Trenton, IL with her family at her side.

She was born December 6, 1945 in Belleville, IL to the late Cletus M. Badgley and Verona A., nee Bailey, Badgley.

In addition to her parents, Pat was preceded in death by her husband of 22 years Joseph A. Koerkenmeier; brother Richard G. Badgley and sister-in-law Kathleen A., nee Barber, Badgley; her father-in-law Frank Koerkenmeier; and mother-in-law Anna, nee Jansen, Koerkenmeier.

Pat is survived by her daughter Sandra S. Koerkenmeier and her spouse Kenneth Koerkenmeier; grandchildren, great-grandchildren, and granddogs; her brother, Thomas (Brenda) Badgley, brothers-in-law, sisters-in-law, as well as nieces and nephews that she loved dearly.

Even though she grew up in Belleville, IL, she considered Trenton, IL her home. This is where Pat lived, in the house that she and her husband built in 1970 and then raised her family. Pat had the pleasure of being a stay-at-home mother and later worked for and retired from HSHS St. Joseph Hospital in Breese, IL.

Pat loved her daughter and son-in-law without end and was very grateful for the love and care they provided. She was blessed to have family close to visit, love and share life burdens with. Pat had several close friends and enjoyed spending her time with them. They will miss her dearly. Close friends of Sandy were treated like her own and she gifted them with motherly advice. Pat fancied the times she could listen to the adventures of her grandchildren, great-grandchildren, nephews, nieces along with the family friends she chose to make her "grandkids". She loved sewing, watching Cardinals baseball games and University of Kentucky basketball games, bowling in leagues, crafting, pets and visiting her family. Pat will be dearly missed and held close in our hearts and memories.

Graveside service will be Wednesday, June 1, 2022 at 11:00 a.m. at St. Mary's Cemetery in Trenton, IL with Deacon Linus Klostermann officiating.

Visitation will be Wednesday, June 1, 2022 from 9:00-10:45 a.m. at Moss Funeral Home in Trenton, IL.

In lieu of flowers or gifts please consider making a donation in Pat's name to the Clinton County Humane Society in Breese, IL and will be received at the visitation or by mail, Moss Funeral Home, 105 S. Main, Trenton, IL  62293, who is serving the family.