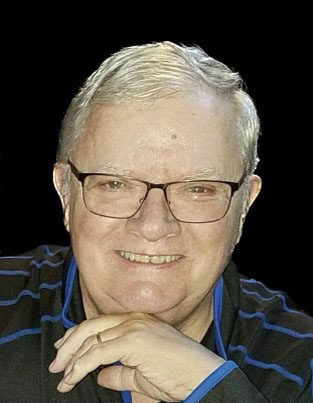 Patrick J. "Pat" Horan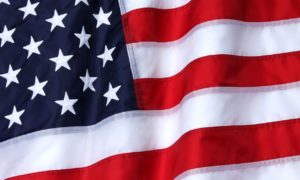 Visitation Dates and Times

Sunday, February 5, 2023 from 3:00 – 6:00 p.m.

Monday, February 6, 2023 from 9:00 – 9:45 a.m

Visitation Location

Moss Funeral Home ~ Trenton
Service Date

Service Time

Service Location

St. Mary Catholic Church ~ Trenton
Full Obituary

Patrick J. "Pat" Horan, age 78, of Trenton, passed away Thursday, February 2, 2023 at HSHS St. Elizabeth's Hospital in O'Fallon surrounded by his family.

He was born October 16, 1944 in Seattle, WA, a son of the late Martin and Helen, nee Larson, Horan.

In addition to his parents, Pat was preceded in death by his first wife, Donna M., nee Quitmeyer, Horan, whom he married in April of 1970 at Cathedral of St. Peter in Belleville and who died September 15, 1984; siblings, Carol Beach, Franklin "Buzz" Horan, Martin "Mick" Horan, and Helen Adele Williams; father-in-law, Bernard Quitmeyer; father-in-law and mother-in-law, Frank and Marcella, nee Webb, Ferrario; and brothers-in-law and sisters-in-law, Jim Prichard, Michael Ferrario, Sue (Poncho) Feazel, and Deborah Mezo.

Pat is survived by his wife, Frankie, nee Ferrario, Horan, of Trenton, whom he married August 20, 1988 at St. Joseph Catholic Church in Freeburg; children, Jennifer (Ken) Monken of O'Fallon and Heather Mueller of Trenton; grandchildren, Brooke Mueller, Josie Mueller, and Bomi Park; mother-in-law, Wilma Quitmeyer-Gerse; siblings, Dolores Prichard of Seattle, WA, Maggie (Dick) Buckwitz of Issaquah, WA, and Kathy Horan of Seattle, WA; sisters-in-law and brothers-in-law, Marcia Horan of Longbranch, WA, Ken Williams of Renton, WA, Linda Ferrario of Collinsville, Tricia (Larry) Verbeck of Collinsville, Tina (Gene) Huck of Cumming, GA, Sherry (Don) Reilmann of Jefferson City, MO, Beverly (Bruce) Brooks of Simi Valley, CA, and David (Sue) Quitmeyer of Trenton; and numerous nieces, nephews, great-nieces, great-nephews, godchildren, and friends.

Pat was veteran of the United States Army and served from 1962-1966.  He retired from Scott Airforce Base after forty-two years working Computer Security at Air Mobility Command.  He was a member of St. Mary Catholic Church in Trenton, Knights of Columbus Council 2932, former member of Jaycees, former Trenton Park Board, and was a former Sugarcreek Township Trustee.  He enjoyed the holidays and BBQ's, spending time with family and friends, traveling, going out to eat, and playing golf.

Funeral Mass of Christian Burial will be Monday, February 6, 2023 at 10:00 a.m. at St. Mary Catholic Church in Trenton with Fr. Steven Beatty presiding.  Interment will follow at St. Mary Cemetery in Trenton with full military honors accorded.

Visitation will be Sunday, February 5, 2023 from 3:00 – 6:00 p.m. and again Monday, February 6, 2023 from 9:00 – 9:45 a.m. at Moss Funeral Home in Trenton.

In lieu of flowers, plants, and other gifts, memorials may be made to the Trenton Park Boosters or Clinton County Relay for Life and will be received at the visitation or by mail, Moss Funeral Home, 105 S. Main St. Trenton, IL 62293, who is serving the family.