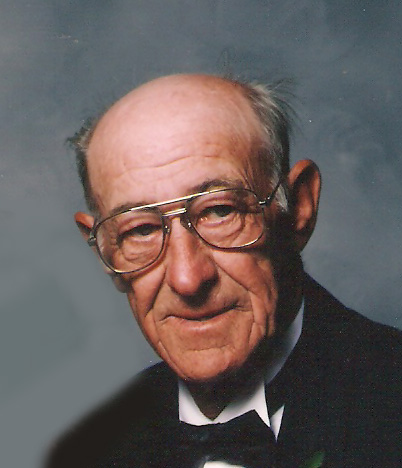 Paul H. "Bandy" Richter
Visitation Dates and Times

Sunday, June 22, 2014 2:00-6:00 pm
Monday, June 23, 2014 8:00-9:30 am

Visitation Location

Moss Funeral Home, Breese
Service Date

Monday, June 23, 2014

Service Time

10:00 am

Service Location

St. Dominic Catholic Church, Breese
Full Obituary

Paul H. "Bandy" Richter, 78, of Breese, died Wednesday, June 18, 2014 at St. Louis University Hospital in St. Louis, MO.

Mr. Richter was born June 25, 1935 in Breese to Edward and Regina (Voss) Richter; they preceded him in death.

He married Martha Kruep on November 21, 1964 at St. Dominic Catholic Church in Breese; she survives in Breese.

Also surviving are his children, Steve (Louise) Richter of Breese, Darlene (Ron) Berberich of Trenton, Marvin (Stacie) Richter of Breese, Lisa (Rich) Korte of Breese, Pam (Mike) Wellinghoff of Trenton, and Teri (Jeff) Hall of Breese; 11 grandchildren, Brian and Philip Berberich, Jordan (friend Erika Isaak) and Brandon Richter, Luke and Nicholas Korte, Erik, Alyssa, and Aaron Wellinghoff, Ryan and Kim Hall; sisters and brothers, Mary Revermann of Breese, Pat (Hank) Detmer of St. Rose, Charlie (friend Theresa Richter) Richter of Breese, Jim (Mary Jane) Richter of Breese, Ben (Doris) Richter of Aviston, Marti (Vic) Billhartz of Bowling Green, KY, Joanie Richter of Breese, Judy (Mark) Richter of Highland, and Mike (Sue) Richter of Germantown; sisters-in-law and brothers-in-law, Marilyn (Mike) Thole of Breese, Beatrice Richter of Breese, Jean (Don) Bujnak of Belleville, Robert (Margaret) Kruep of Salem, Paul (Dora) Kruep of Breese, Joseph Kruep of Breese, Agnes (Bob) Glaub of Breese, and Rich (friend Wilma) Hilmes of St. Louis; and numerous nieces and nephews.

He was preceded in death by his parents; brothers, Frank Richter and Joseph "Brownie" Richter; father-in-law and mother-in-law, Henry and Elizabeth (Richter) Kruep; and brothers-in-law and sisters-in-law, Kenny Revermann, Bill Holtgrave, Jr., Florence Kruep, Wilbert "Wib" and Mildred Kruep, Alvin and Dolores Kruep, Betty Hilmes, Marie Kruep, and Gertrude Kruep.

Bandy formerly worked at Meissner Bros. in Breese installing and repairing Milk Equipment, and retired from construction work at DCA Construction in Breese. He enjoyed gardening, fishing, socializing, going for drives throughout town, watching Cardinal games, and especially watching his grandchildren's sporting events.

Funeral Mass of Christian Burial will be Monday, June 23, 2014 at 10:00 am at St. Dominic Catholic Church in Breese with Fr. Patrick Peter officiating. Interment will follow in St. Dominic-St. Augustine Cemetery, Breese.

Visitation will be Sunday, June 22, 2014 from 2:00-6:00 pm and again on Monday, June 23, 2014 from 8:00-9:30 am at the Moss Funeral Home in Breese.

Memorials can be made to Clinton County Relay for Life or St. Dominic Catholic Church and will be received at the funeral home.