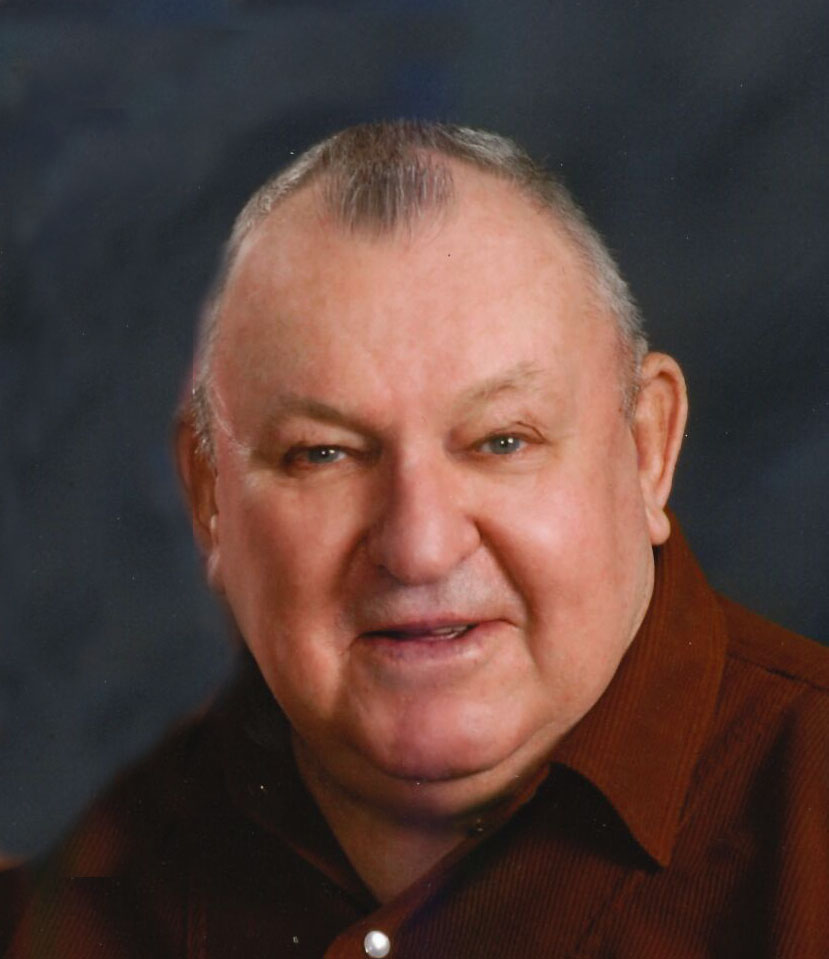 Paul J. "Wheaties" Hollenkamp
Visitation Dates and Times

Friday, January 11, 2019 4:00-8:00 p.m.
Moss Funeral Home, Breese
Saturday, January 12, 2019 8:00-9:45 a.m.
St. Augustine Catholic Church, Breese
Service Date

Saturday, January 12, 2019

Service Time

10:00 a.m.

Service Location

St. Augustine Catholic Church, Breese
Full Obituary

Paul J. "Wheaties" Hollenkamp, age 82, of Breese and formerly of Huey, died Saturday, January 5, 2019 at Highland Healthcare Center.

Wheaties was born June 30, 1936 in Carlyle, a son of Adeline Hollenkamp. On January 31, 1959 he married Carol, nee Deien, Hollenkamp at St. Augustine Catholic Church in Breese and she preceded him in death on July 22, 2015.

In addition to his wife, he was preceded in death by his mother, Adeline Hollenkamp-Clark; step-father, William Clark; father-in-law and mother-in-law, Louis and Estelle "Nooks", nee Essenpreis, Deien; and brothers-in-law, Jim Perkins and Walter "Corky" Schulte.

Surviving are his children, Daniel P. "Hooly" (Gale) Hollenkamp of Carlyle, Douglas L. (Cathy) Hollenkamp of Germantown, and Donna (Brian) Loepker of Breese; grandchildren, Lynn (Freddie) Baker, Daniel J. (Emily) Hollenkamp, Douglas P. Hollenkamp, Elise Hollenkamp, Alex Loepker, and Phillip Loepker; great-grandchildren, Dalton and Landon Baker, Penelope, Lillian, and Charlotte Hollenkamp; siblings, Patricia Perkins of Breese, Mary (Jim) Niemann of Breese, and Billy (Nancy) Clark of Shattuc; brothers-in-law and sisters-in-law, William (Wilma) Deien of Bartelso, Darlene "Darts" Schulte of Breese, and Alan (Donna) Deien of Breese; and numerous nieces and nephews.

Wheaties was a veteran of the United States Army serving 1954-1956 and retired from the Laborers and Hod Carriers Local 581-Carlyle, where he was the former Treasurer and member for 58 years. He was also a member of St. Augustine Catholic Church in Breese and Beckemeyer American Legion. Wheaties was the former commander and member of the Carlyle American Legion, and in the past was heavily involved with Mater Dei Father and Friends, Okaw Coon Hunters, Democrat precinct committeeman, Carlyle Civil Defense, Huey Fire Department, and as a little league coach. He enjoyed hunting, watching American Legion baseball, but most of all watching his grandchildren's sporting events.

Memorial Mass will be Saturday, January 12, 2019 at 10:00 a.m. at St. Augustine Catholic Church in Breese with Fr. Chuck Tuttle presiding. Interment will follow in St. Dominic/St. Augustine Cemetery, Breese.

Visitation will be Friday, January 11, 2019 from 4:00-8:00 p.m. at Moss Funeral Home in Breese and again on Saturday, January 12, 2019 from 8:00-9:45 a.m. at St. Augustine Catholic Church in Breese.

In lieu of flowers, plants, and other gifts, memorials may be made to the Beckemeyer American Legion or Mater Dei Catholic High School and will be received at the funeral home or church.