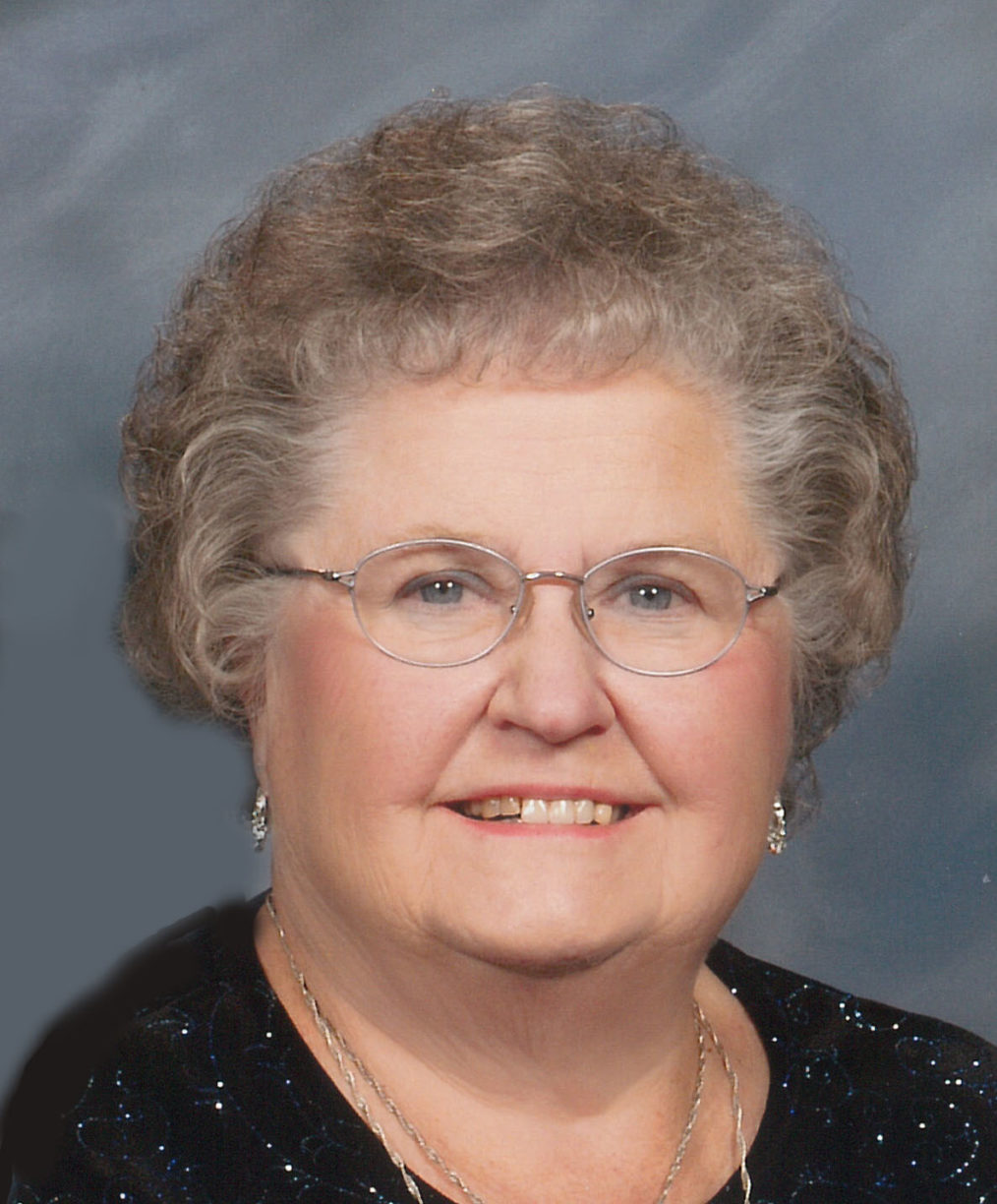 Pauline M. Richter
Visitation Dates and Times

Wednesday, August 29, 2018 from 4:00-8:00 p.m.
Thursday, August 30, 2018 8:00-9:15 a.m.

Visitation Location

Moss Funeral Home, Breese
Service Date

Thursday, August 30, 2018

Service Time

10:00 a.m.

Service Location

St. Francis Catholic Church, Aviston
Full Obituary

Pauline M. Richter, age 88, of Aviston, died Sunday, August 26, 2018 at Cedarhurst of Breese.

Mrs. Richter was born April 8, 1930 in Beckemeyer, a daughter of the late Alphonse and Margaret, nee Schlott, Hustedde.

In addition to parents, she was preceded in death by her husbands, Clarence Holtgrave, whom she married April 22, 1952 at St. Mary Catholic Church in Trenton and he died February 5, 1971, and Stanley "Butch" Richter, whom she married August 10, 1973 at St. Boniface Catholic Church in Germantown, and he died October 19, 2017; a son in infancy, Clifford Richter; a son-in-law, Earl Strieker; brothers, Leroy Hustedde and wife Dorothy, Raymond Hustedde and wives Alvina and Bernell, and Jerome Hustedde; brothers-in-law and sisters-in-law, Pete Eversgerd, Erwin and Christine Holtgrave, Gervase and Kathy Holtgrave, Eugene Holtgrave, William Holtgrave, Vic and Mildred Holtgrave, Cornelius "Dick" Richter, Tom "Pat" Richter, Clarence Schrage, Don Venhaus, Jerry Duft, and Dave Duing.

Surviving are her children, Tom (Gu Yan) Holtgrave of Huntington Beach, CA, Nancy (Rick) Kraeger of Germantown, Bonnie Strieker of Breese, Gary (Kathi) Holtgrave of Highland, Cheryl (Dale) McKee of Highland, Brian (Linda) Richter of Aviston, Bruce (Missie) Richter of Aviston, and Peggy (Paul) Martin of Fairview Heights; grandchildren, Brian (Tammy) Harrison, Marissa (Adam) Banducci, Vanessa Holtgrave, Raechel (Richard) Strong, Eric (Kelly) Kraeger, Shelly (Ryan) Kohrmann, Aften (Kyle) Zurliene, Austin (Kristen) Strieker, Ariel (fiancé Brett Dierkes) Strieker, Jordan (Courtney) Holtgrave, Ashleigh (Grant) Jones, Cameron McKee, Caleb (friend Michaela Schantz) McKee, Cierra (friend Daryn Klein) McKee, Brandon (friend Jen Lohrman) Richter, Curtis Richter, Alex Richter, Dylan Richter, Karlie (fiancé Cody Tebbe) Richter, and Shaun (fiancée Kelsey O'Brien) Moore; 14 great-grandchildren with the 15th soon to arrive; siblings, Paul (friend Linda) Hustedde of Aviston and JoAnn Eversgerd of Litchfield; sisters-in-law and brothers-in-law, Mary Zeisset of Ohio, Jeanne Holtgrave of St. Rose, Pat and Henry Detmer of St. Rose, Jim and Dolores Richter of St. Rose, Donald and Ruth Richter of Highland, Joanne and Jerome Rehkemper of St. Rose, Babe and John Cotton of Clay City, Betty Richter of Aviston, Margaret Richter of Aviston, LuAnn Venhaus of Affton, MO, Corine Duft of Highland, Carol and Jim Matthews of St. Louis, Darlene and Mert Clayton of St. Charles, MO, and Annie Duing of Trenton; and numerous nieces and nephews.

Pauline retired from St. Joseph's Hospital in Breese working as a registered nurse for many years and she was a homemaker. She enjoyed quilting, sewing, crafts, arranging flowers, gardening, baking, and most of all spending time with her children and grandchildren.

Funeral Mass of Christian Burial will be Thursday, August 30, 2018 at 10:00 a.m. at S. Francis Catholic Church in Aviston with Fr. Daniel Friedman presiding. Interment will follow in St. Boniface Cemetery, Germantown.

Visitation will be Wednesday, August 29, 2018 from 4:00-8:00 p.m. and again on Thursday, August 30, 2018 from 8:00-9:15 a.m. at Moss Funeral Home in Breese.

There will be a prayer service beginning at 4:00 p.m. Wednesday at the funeral home.

In lieu of flowers, plants, and other gifts, memorials may be made to Residential Hospice or St. Francis Catholic Church and will be received at the funeral home.