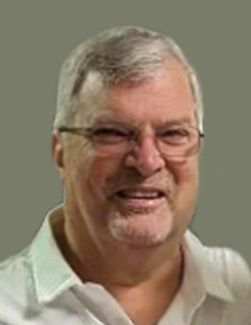 Philip V. "Phil" Haake, Sr.
Visitation Dates and Times

Thursday, May 4, 2023 from 4:00 – 8:00 p.m.

Friday, May 5, 2023 from 9:00 – 10:30 a.m.

Visitation Location

Moss Funeral Home ~ Germantown
Service Date

Service Time

Service Location

St. Boniface Catholic Church ~ Germantown
Full Obituary

Philip V. "Phil" Haake, Sr., age 69, of Germantown, passed away Friday, April 28, 2023 at his home.

He was born July 25, 1953 in Breese, a son of the late Clarence and Elizabeth, nee Albers, Haake.

Phil is survived by his wife, Reatha Haake, nee Coomer, of Germantown, whom he married April 21, 1987 in Belleville; children, Cecil (Julie) Argue of Los Angeles, CA, Heather Enos of Tucson, AZ, Antonio Salaz of Tucson, AZ, Lisa (Denny) Gum of Waterloo, Jill (Ben) Schwartzkopf of Red Bud, Philip (Erica) Haake, Jr. of Oahu, HI, and Michelle "Mitch" Mearns of Aviston; son-in-law, Ryan Mearns of Carlyle; thirteen grandchildren, Cheryl White, Kathryn Argue, Brittany Enos, Ryan Enos, Lauren Gum, Dylan Gum, Lindsay Gum, Lucas Schwartzkopf, Eve Schwartzkopf, Shane Haake, Asher Haake, Mackenzie Mearns, and John Mearns; siblings, Sharon (Art) Fahrner of Belleville, Stanley (Bonnie) Haake of Anna, Mark (Debbie) Haake of Bridgeton, MO, Dennis (Jane) Haake of Belleville, MaryBeth Kalmer of Belleville, and Ginny (Kevin) Bouse of Belleville; brother-in-law, Les (Robin) Coomer of Cassville, MO; and many nieces, nephews, aunts, uncles, cousins, and friends.

In addition to Phil's parents, he was preceded in death by his father-in-law and mother-in-law, Cecil and Sally, nee Bradley, Coomer; and brothers-in-law and sister-in-law, Brian Kalmer, John Lee, Richard Lee, Darryl Coomer, and Cynthia Brainard.

Phil retired from the Carpenters Union Local 92 in St. Louis, MO and was a member of St. Boniface Catholic Church in Germantown.  His hobbies included boating, fishing, hunting, gardening, butchering, and traveling with his wife.  Phil was always the life of a party and never knew a stranger.  He especially enjoyed spending time with his friends and family and loved them all dearly.

Funeral Mass of Christian Burial will be Friday, May 5, 2023 at 11:00 a.m. at St. Boniface Catholic Church in Germantown with Fr. James Buerster presiding.  Interment will take place at a later date.

Visitation will be Thursday, May 4, 2023 from 4:00 – 8:00 p.m. and again Friday, May 5, 2023 from 9:00 – 10:30 a.m. at Moss Funeral Home in Germantown.

In lieu of flowers, plants, and other gifts, memorials may be made to an education fund for Phil's grandchildren (checks payable to Reatha Haake) and will be received at the visitation or by mail, Moss Funeral Home, PO Box 117 Germantown, IL 62245, who is serving the family.