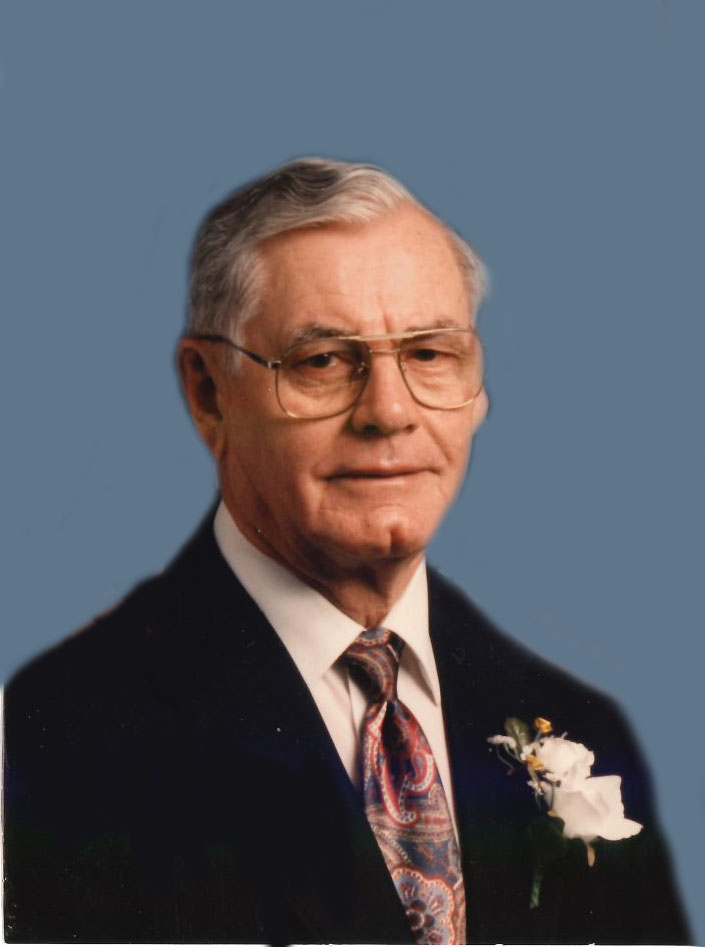 Raymond H. "Ray" Beckmann
Service Date

All services are private.
Full Obituary

Raymond H. "Ray" Beckmann, age 96, of Breese and formerly of Germantown, passed away Saturday, May 23, 2020 at HSHS St. Elizabeth's Hospital in O'Fallon.

He was born May 31, 1923, in Germantown, the son of the late Henry and Anna, nee Kreke, Beckmann.

He married Florence Mensing April 30, 1946, at St. Boniface Catholic Church in Germantown.  She preceded him in death on October 19, 2008.

In addition to his parents and wife, Ray was preceded in death by his daughter, Judith Athmer; daughter-in-law, Betty Beckmann; brother Alvin Beckmann and his wife, Dolores; brother Edward Beckmann and his wife, Henrietta; father-in-law and mother-in-law, George and Rose, nee Huelsmann, Mensing; sisters-in-law and brothers-in-law Johanna and Leon Beckmann, Sally Mensing, Alfred Mensing, and Dennis Mensing.

Surviving are his son, David Beckmann of Carterville; son-in-law, Tom (close friend Shirley Budde) Athmer of Albers; eight grandchildren, Sheila (Nick) Petterson, Stacie Beckmann, Sonia Beckmann, Robert Beckmann, Scott (Deb) Athmer, Daniel (Jan) Athmer, Michael (Courtney) Athmer, and Tracy (special friend Kelly Hemker) Athmer; eight great-grandchildren, Trinity Beckmann, Kyle and Alex Athmer, Kerigan and Aniston Athmer, Asher and Emree Athmer, and Kayd Hemker; brother-in-law Leroy Mensing of Centralia; and sisters-in-law Evelyn Mensing of Germantown and Marie Mensing of Breese.

Ray retired as a self-employed truck driver and was a member of St. Boniface Catholic Church in Germantown.  He enjoyed camping, hunting, fishing, making candy, and, most of all, spending time with his family.

All services will be private.

Memorials may be made to St. Boniface Catholic Church and will be received through Moss Funeral Home, who is serving the family (535 N 5th St, Breese).