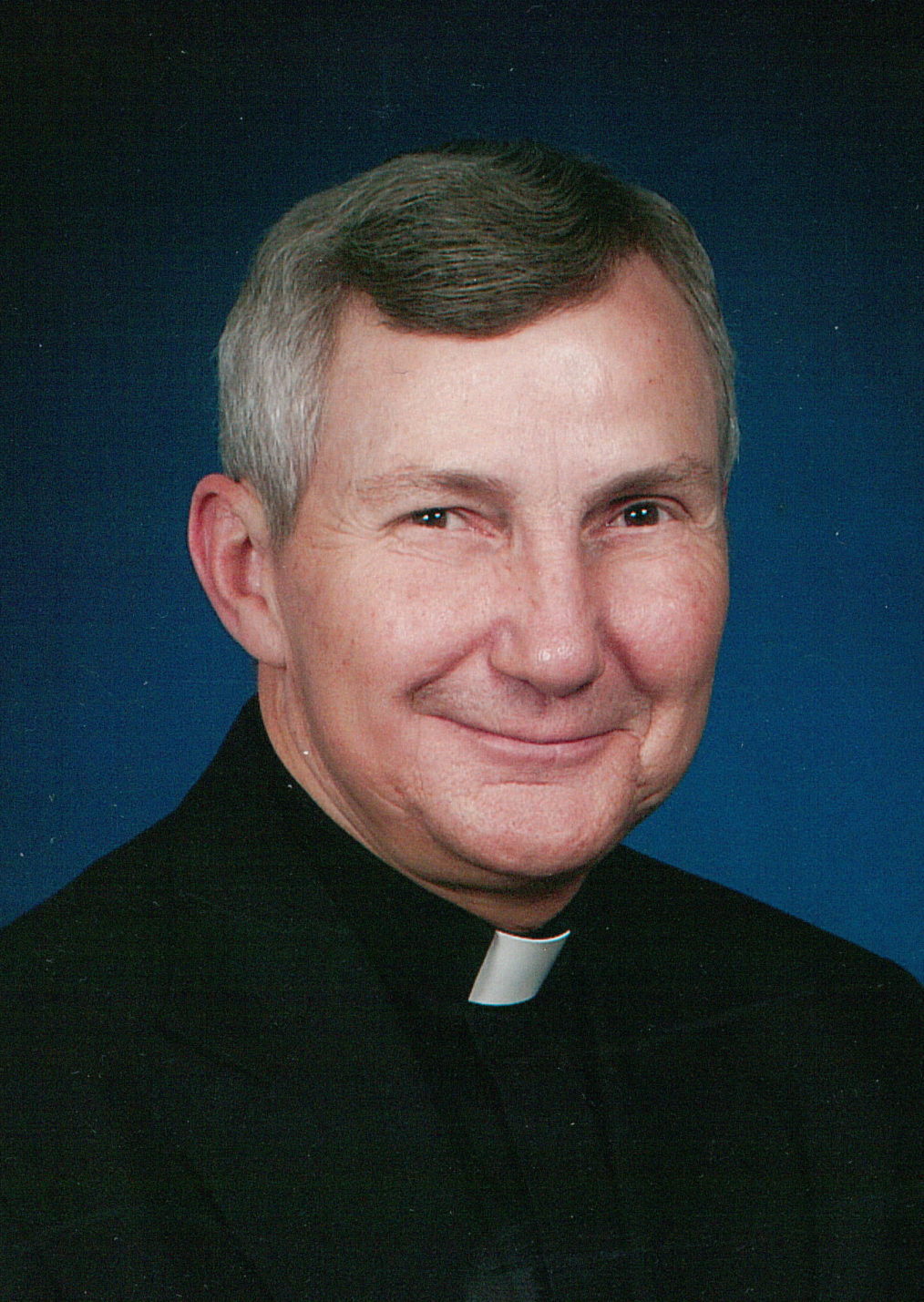 Rev. Henry J. Fischer
Visitation Dates and Times

Wednesday June 5, 2013 4:00 to 9:00 PM
Thursday June 6, 2013 9:00 to 10:45 AM

Visitation Location

St. Cecilia Catholic Church, Bartelso
Service Date

Thursday June 6, 2013

Service Time

11:00 a.m.

Service Location

St. Cecilia Catholic Church, Bartelso
Full Obituary

Reverend Henry J. Fischer, 67, Pastor of St. Cecilia Catholic Church in Bartelso, died Monday, June 3, 2013 at St. Elizabeth Hospital in Belleville, IL.

He was born June 26, 1945 in Highland, IL to Henry T. and Elizabeth (Nordman) Fischer; they preceded him in death.

Also preceded in death by nephews, Dale Theising and Blake Fischer; and a brother-in-law, Larry Theising.

Surviving are his siblings, Joan Theising of Germantown, Rita (Frank) Nordhaus of Germantown, Rev. Adrian Fischer OFM of Monroe, LA, David (Bonnie) Fischer of Trenton, and Paul (Linda) Fischer of Collinsville.

15 nieces and nephews

Rev. Fischer was ordained into the priesthood June 5, 1971 at St. Peter Cathedral in Belleville, IL by Bishop Albert Zuroweste.

He attended St. Henry's Seminary in Belleville, IL and St. Mary of the Lake, Mundelein, IL where he received a BA in Philosophy and a Masters in Divine Theology.

Rev. Fischer was an associate pastor at St. Peter Cathedral from July of 1971 to December of 1971.
Associate pastor at St. Mary Catholic Church, Belleville from December 1971 to April 1976.
Pastor at St. Mary Catholic Church in Mound City, IL and mission pastor at St. Catherine Catholic Church in Grand Chain, IL and Our Lady of Fatima in Ullin,IL from April of 1976 to July of 1982.
St. Joseph Catholic Church of Freeburg July 1982 to July of 1999.
July 1999 assigned to and current pastor of St. Cecilia Catholic Church in Bartelso.
Served as Vicar Forane of the North Central Deanery.
He also served as chaplain of the Bartelso Volunteer Fire Department. Treasurer on the Board of Directors of the Clergyman Aid Society.

Funeral Mass of Christian Burial will be Thursday June 6, 2013 at 11:00 A.M. at St. Cecilia Catholic Church with The most Reverend Bishop Edward Braxton of Belleville, Fr. Adrian Fischer and Retired Bishop Stanley Schlarman of Dodge City Kansas, concelebrating. Interment St. Mary Cemetery, Trenton.

The Rite of Christian Burial will begin with the receiving of the body at 3:00 P. M. on Wednesday June 5 at St. Cecilia Catholic Church, Bartelso with visitation to follow from 4 to 9 PM and Thursday June 6 from 9:00 to 10:45 A.M at St. Cecilia Catholic Church in Bartelso.

Memorials can be made to St. Cecilia Catholic Church Building Fund, Mater Dei High School or Clergyman Aid Society and will be received at Church or through Moss Funeral Home, Breese who is handling the services.