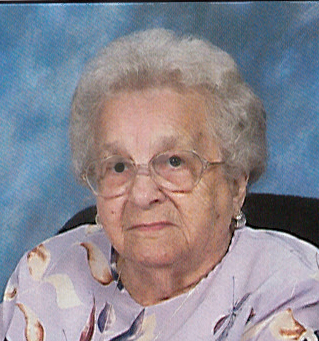 Reva M. Dumstorff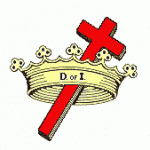 Visitation Dates and Times

Wednesday, April 8, 2015 4:00-8:00 p.m.
Thursday, April 9, 2015 8:00-9:30 a.m.

Visitation Location

Moss Funeral Home, Breese
Service Date

Thursday, April 9, 2015

Service Time

10:00 a.m.

Service Location

St. Augustine Catholic Church, Breese
Full Obituary

Reva M. Dumstorff, nee Heldorfer, age 100 of Breese, died Sunday, April 5, 2015 at Breese Nursing Home.

Mrs. Dumstorff was born September 22, 1914 in Breese, a daughter of Joseph and Louise, nee Lutz, Heldorfer; they preceded her in death.

She married Herman Joseph Dumstorff on October 16, 1935 at St. Felicitas Catholic Church in Beaver Prairie; he preceded her in death on March 13, 1971.

In addition to her parents and husband, she was also preceded in death by a son, Francis "Rex" Dumstorff; infant granddaughter, Melissa Dumstorff; sisters, Alvina VonAlst and Cora Warnecke; a son-in-law, Bob Youngman; and a daughter-in-law, Dorothy "Dot" Dumstorff.

Surviving are her children, Cletus "Skeets" Dumstorff and wife Judy of Carlyle, Maureen Youngman of Springfield, MO, Robert Dumstorff and wife Phyllis of Breese, Phyllis Hessel of Edwardsville, Clyde Dumstorff and wife Cathy of Troy, Bernita McMichael of Edwardsville, Coletta Clayton and husband Mark of Edwardsville, Angela Musenbrock and husband Allen of Albers, and Pat Wolters of Nashville, IL; 28 grandchildren, 40 great-grandchildren, and 8 great-great-grandchildren; a sister, JoEtta VonHatten of Aviston; and nieces and nephews.

Reva was a cook at Wil-Char Restaurant and Knotty Pine in Breese and continued to bake pies even after her retirement in 1983. She was a member of St. Augustine Catholic Church in Breese, Breese Senior Citizens, and Daughters of Isabella Precious Blood Circle 718.

Funeral Mass of Christian Burial will be Thursday, April 9. 2015 at 10:00 a.m. at St. Augustine Catholic Church in Breese. Fr. Patrick Peter and Deacon Bob Lippert officiating. Interment will follow in St. Dominic/St. Augustine Cemetery, Breese.

Visitation will be Wednesday, April 8, 2015 from 4:00-8:00 p.m. and again on Thursday, April 9, 2015 from 8:00-9:30 a.m. at the Moss Funeral Home in Breese.

Memorials can be made to the St. Augustine Church Building Fund or to the donor's choice and will be received at the funeral home.