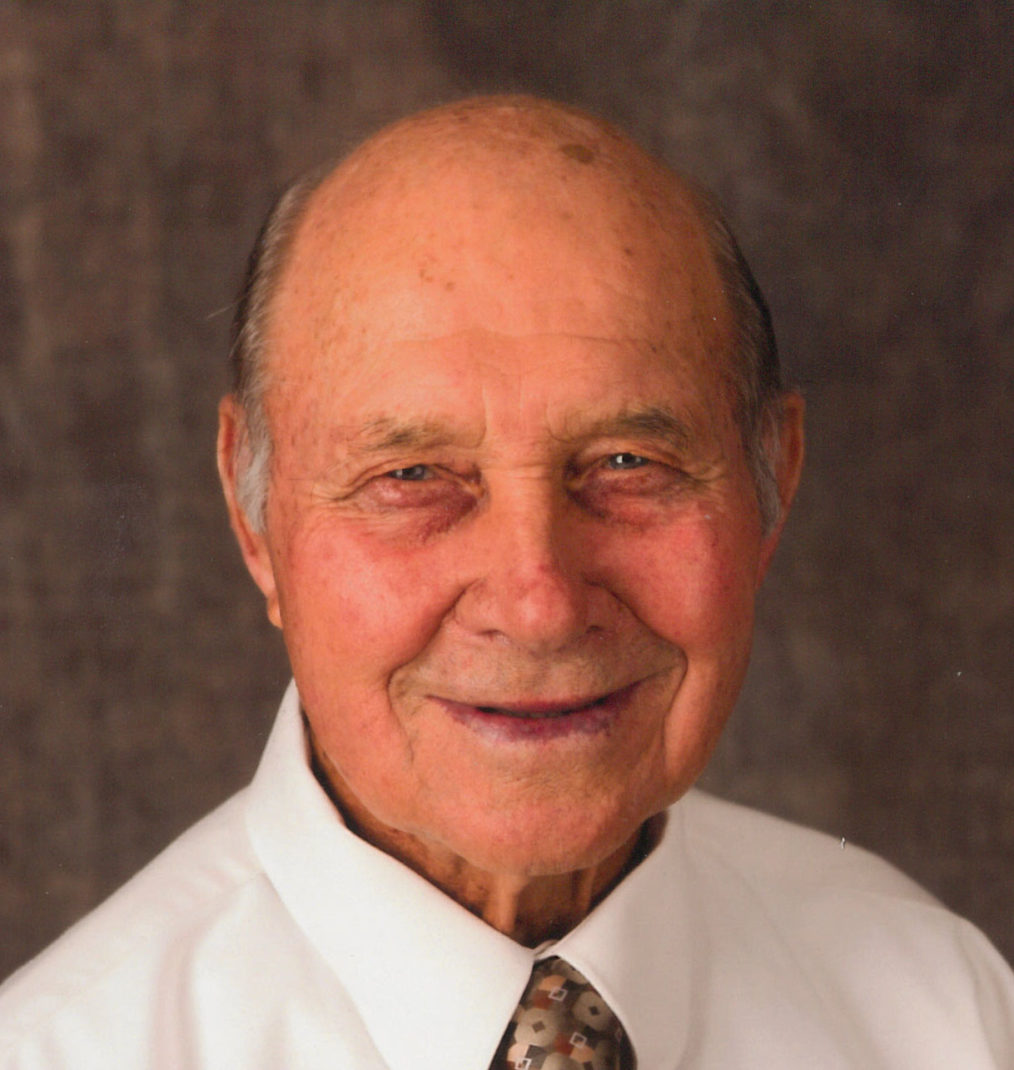 Richard J. Albers
Visitation Dates and Times

Wednesday, January 25, 2017 4:00-8:00 p.m.
Thursday, January 26, 2017 11:00 a.m.-1:15 p.m.

Visitation Location

Moss Funeral Home, Breese
Service Date

Thursday, January 26, 2017

Service Time

2:00 p.m.

Service Location

St. Cecilia Catholic Church, Bartelso
Full Obituary

Richard J. Albers, age 87 of Bartelso, born May 21, 1929 in Germantown , a son of the late Cecilia, nee Usselmann, Albers and Henry Albers, Sr., died Saturday, January 21, 2017 at Aviston Countryside Manor.

In addition to his parents, he was also preceded in death by his wife Margaret "Margie", nee Huelsmann, Albers, whom he married September 14, 1954 at St. Cecilia Catholic Church in Bartelso, and she died March 12, 2007; his siblings, Leona Voss, Norbert Albers, Viola Korte, Henry "Jitter" Albers, and Gene Albers; father-in-law and mother-in-law, William and Lena, nee Poettker, Huelsmann; and brothers-in-law and sisters-in-law, Al Voss, Marie Albers, Ed Korte, Lucille Albers, Bob Von Bokel, Joe and Agnes Huelsmann, Leo and Viola Huelsmann, Edwin and Marie Huelsmann, and Agnes and Ray Hempen.

Mr. Albers is survived by his children, Debbie (Jerry) Diekemper of Carlyle, Sandy Albers of Hoffman, Mike (Lisa) Albers of Webster Groves, MO, Nancy (Ralph) Rakers of Carlyle, Rick (Stacy) Albers of Bartelso, and Terry (Cindy) Albers of Bartelso; 18 grandchildren, Jason (Tonya) Diekemper, Travis (Shaina) Diekemper, Andy (Michelle) Diekemper, Dale (friend Dora Maschoff) Diekemper, Ben (Kristi) Beckmann, Nicole (Christopher) Holle, Brittany (friend Jim Heimann) Pryor, Emily Pryor, Grant (friend Niki Roppo) Albers, Hanna Albers, Isabelle Albers, Jared (fiancée Emily Walker) Rakers, Adam Rakers, Kaitlyn Albers, Dillon Albers, Kaleb Albers, Jake Albers, and MacKenzie Albers; 18 great-grandchildren; a sister, Dolores Von Bokel of Aviston; and a brother-in-law, William "Bill" Huelsmann, Jr. of Pierron.

Richard was a Veteran of the United States Army serving from 1951-1953 and was a retired grain, dairy, and hog farmer. He was a member of St. Cecilia Catholic Church in Bartelso, Bartelso Knights of Columbus Council 4745, Bartelso American Legion Post 976 where he formerly served as the Vice-Commander, Catholic War Veterans, and the Clinton County Farm Bureau. Rich enjoyed farming, bowling, playing pinochle, and listening to polka music.

Funeral Mass of Christian Burial will be Thursday, January 26, 2017 at 2:00 p.m. at St. Cecilia Catholic Church in Bartelso with Fr. James Buerster presiding. Interment with full military honors will take place in St. Cecilia Cemetery, Bartelso.

Visitation will be Wednesday, January 25, 2017 from 4:00-8:00 p.m. and again on Thursday, January 26, 2017 from 11:00 a.m.-1:15 p.m. at the Moss Funeral Home in Breese.

Memorials may be made to St. Cecilia Catholic Church and will be received at the funeral home.