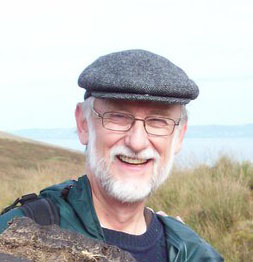 Richard Robert "Rick" Heiser
Service Date

Tuesday, December 11, 2018

Service Time

Private Family Graveside Service

Service Location

Trenton Cemetery, Trenton, IL
Full Obituary

Richard Robert "Rick" Heiser, 70, of Bloomington, IL, died on Wednesday, December 5, 2018, surrounded by his loving family, at Northwestern Hospital, Chicago, IL.

Rick was born to Jack and Maybelle (Penney) Heiser on June 7, 1948 in Richmond, CA and grew up in Washington, IL. His mother survives in Washington, IL.

Rick married the love of his life, Susan Day, on August 10, 1974 in Peoria, IL and she survives in Bloomington, IL. Other survivors include his beloved children, Shari (Paul) Tockstein of Trenton, IL and Rob Wallace of Chicago, IL. He is also survived by his 4 loving grandchildren, Rob (Theresa) Sussman of Milford, DE, John Sussman of St. Louis, MO, Thomas (Elle) Sussman of Denver, CO and Diana Sussman Tockstein of Trenton, IL.

Rick was blessed with five loving siblings who all survive, John Heiser (Theesie) and Mike Heiser of Peoria, IL, Karen (Dan) Gaumer of Decatur, IL, and Steve (Dee Dee) Heiser and Mark (Jeanne) Heiser of Washington, IL. He is also survived by his brothers-in-law Bob (Donna) Day of Peoria and Doug (Leslie) Day of Spring Bay, IL as well as many loving nephews and nieces.

He was preceded in death by his father, Jack Heiser.

Rick graduated from Washington High School. He enlisted in the U.S. Navy in 1966-1970 and served as a torpedoman's mate during two tours of the Mediterranean. He was stationed in Mayport, FL.

After his service, he graduated from Illinois Central College and then Illinois State University with an education degree. After their marriage, he and Susan and the kids moved to Normal, IL where they lived in Cardinal Court, Illinois State University Married Student housing. It was this experience that began their lifelong interest and enjoyment of other people and cultures from around the world. Rick and Susan discovered St. Robert Bellarmine Newman Center where they were inspired by Sister Marilyn Ring and Joe Kelly to begin what became a lifelong commitment to social justice. Students and townspeople at the Newman Center became the core of their present faith community, "The Sunday Night Group."

Rick was a founding member and devoted servant of the West Bloomington Revitalization Project, particularly the Tool Lending Library, the Community Garden and most of all, The Bike Co-Op.

Rick and Susan loved to travel and spent many wonderful years traveling the world, most especially to Ireland, always spending time with their "Irish Family" Kevin and Geraldine Devane, in their favorite town, Dingle.

His family and all who knew him cherished Rick's kind and generous spirit, his sense of humor and willingness to give and share whatever others needed.

Rick's life was guided by the Gospel of Matthew, Chapter 25:34-40, whose final verse reads "Truly I tell you, whatever you did for one of the least of these brothers and sisters of mine, you did for me."

A private family graveside service will be in Trenton Cemetery, Trenton, IL on Tuesday, December 11, 2018 presided by Father Ian Wetmore of St. Michael's Episcopal Church of O'Fallon, IL

A Celebration of Rick's life will take place in Bloomington, IL on Friday, December 14, 2018 at First United Methodist Church, 211 N. School Street, Normal, IL, at 1 PM.

In lieu of flowers, Memorials may be made to either Sister Joan Chittister Fund for Prisoners, 355 East Ninth Street Erie, PA 16503 or The West Bloomington Revitalization Project, 724 W. Washington St. Bloomington, IL 61701 and will be received through Moss Funeral Home, 105 S. Main, Trenton, IL who is serving the Heiser family.